The Physics of NASCAR Featured at IPC APEX EXPO 2014
Attendees of IPC APEX EXPO 2014 will get a look inside the science of NASCAR racing during a keynote presentation by physicist, researcher, and author Diandra Leslie-Pelecky, Ph.D., on Thursday, March 27, 2014, in Las Vegas.
Based on her book of the same title, Leslie-Pelecky's presentation, "The Physics of NASCAR," will explore the science and feats of engineering behind NASCAR. Drawing on her extensive access to NASCAR race shops, drivers, crew chiefs, engine builders, and pit crews, Leslie-Pelecky will trace the life cycle of a race car from development at the shop to competition on the track.
In addition to her NASCAR expertise, Leslie-Pelecky is a nationally recognized researcher in magnetic nanomaterials, focusing on their application in medical diagnosis and treatment processes. She is also known for her advocacy and work in science education for K–12 schools, future science teachers, and the general public.
Leslie-Pelecky's presentation is free to all registered IPC APEX EXPO attendees. The IPC APEX EXPO conference and exhibition will run March 25–27, 2014. Standards development meetings, professional development courses, and other show activities will take place March 23–27. Access to the exhibit hall is free to pre-registrants ($35 on-site).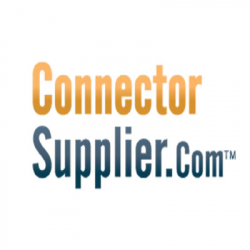 Latest posts by Connector Supplier
(see all)