PEI-Genesis Says "Thanks a Million" to Customers and Partners as it Reaches One Million Unique Part Number Milestone
Fiftieth wedding anniversaries, hundredth birthdays, becoming a parent — reaching milestones deserves recognition and, for PEI-Genesis, one of the world's fastest assemblers of precision connectors and cable assemblies, reaching an inventory of one million unique parts is worthy of acknowledgement.
"It's the perfect time to say 'thanks a million' to our customers, our partners, and our team who collectively drove us to this milestone," said Steven Fisher, PEI-Genesis president and CEO. "When my father started this company just over 70 years ago, it probably had around several thousand parts on hand. To hit the one million mark is a true testament to the long-term strategic focus of the company to make unique component combinations available with minimum order sizes of one piece and shipping, in most cases, in less than 48 hours."
The company's connector and cable solutions are widely used and highly valued in harsh environment industries, including: military, aviation, energy, industrial, and rail/mass transit.
"We like to say that when the design matters, we deliver, and access to over one million unique parts and an $80 million inventory enables us to offer our customers an application-focused custom solution faster than anyone in the industry," said Fisher. "It sums up the diversity of what we do and exactly why we are grateful to the customers and partners who have supported us over the decades. Thank you."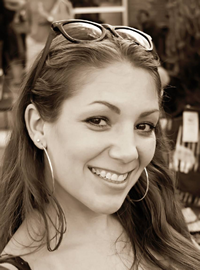 Latest posts by Christine Stieglitz
(see all)