Pasternack Appoints Distributor Benelux Territory
Pasternack Appoints Distributor Benelux Territory
Pasternack Enterprises has named RIMARCK as the exclusive distributor for the Benelux territory, encompassing Belgium, Netherlands, and Luxembourg.
This new relationship between Pasternack and RIMARCK provides customers in the Benelux access to the industry's largest selection of high-quality RF and microwave components, available for same-day shipment from the United States. RIMARCK joins a growing list of international distributors who are partnering with Pasternack to expand their product offerings and customer service worldwide.
"RIMARCK presents us with a unique opportunity to extend our product offering and service to customers in the Benelux territory," said Terry Jarnigan, CEO of Pasternack Enterprises. "RIMARCK's technical expertise and intimate knowledge of the local markets, combined with our broad product base and availability, provide the RF community in the Benelux a new resource for their immediate RF and microwave component needs."
"We are excited about our new partnership with Pasternack because its wide array of products and immediate availability are a natural complement to our existing line card. Our customers have a strong demand for these products and they now have access to them from a well-respected local source," said Jan Heerooms, owner of RIMARCK.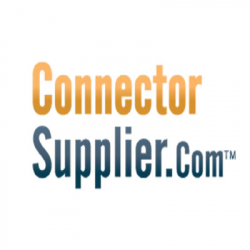 Latest posts by Connector Supplier
(see all)