Optical Connectivity Solutions Product Roundup
This week's product roundup highlights optical connectivity solutions from leading suppliers.
Amphenol ICC's Mini-SAS HD Active Optical Cable (AOC) is the first AOC to be fully compliant with both SAS 2.1 (6Gb/s) and SAS 3.0 (12Gb/s) industry standards as well as the SFF-8643 interface standard, which enables flexible installations and build-outs, including hybrid connections between SAS 3.0 and SAS 2.1 at 6Gb/s. Ideal for use in high-speed, high-density external enterprise storage applications (e.g., box-to-box, server-to-storage, and server-to switch), the plug-and-play cable addresses all board connector and cabling applications from 1–100m, supports four SAS channels per connection for efficient installations, enables easy cable routing in any direction without signal loss, and allows for connection discovery, cable management, and improved serviceability. It has eight cores of multi-mode loose fiber with a 3mm round jacket, programmable output amplitude and pre-emphasis, and customized labeling and EEPROM memory map extensions, is accessible through two-wire serial interface, and is rated for case temperatures ranging from 0°C to +70°C.
ITT Cannon's Connector Saver for Tight-Tolerance 38999-Style Series III Fiber Optic Connectors extends the service life of connectors, contacts, and cable assemblies when installed between the unit under test and test equipment. Designed to protect connectors and expensive, mounted-box cable harnesses destined for use in commercial aerospace, military aviation, and shipboard systems from the excessive wear and tear associated with the extreme use and repetitive mating cycles of testing processes, the connector saver allows cable harnesses to remain in their original condition for final installation, has a removable contact system that can easily and affordably be replaced upon wear or damage, and is rated for 500 mating cycles. It has an aluminum shell plated with electroless nickel, a thermoset insulator with copper alloy retaining clips, and 2–36 anodized aluminum alloy signal contacts. Rated operating temperatures extend from -55°C to +125°C.
Bulgin's new Buccaneer 4000 Series Fiber range offers the smallest, rugged, high-speed optical connectors currently available on the market and delivers super fast, reliable connections in space-constrained, high-density, and harsh-environment applications including outdoor broadcasting equipment, FTTX, server rooms, civil engineering, and marine, aviation, and rail systems. The series enables durable mechanical mating with secure, quick-twist (30°) bayonet connections, has IEC 61754-20 LE interfaces and color-coded O-rings and washers for ease of identification, and is available in flex, flex in-line, and rear panel mounting body styles and single-mode, multi-mode, custom, and cabled versions with cable lengths spanning 1–450m. Rated for a wide range of operating temperatures (-25°C to 70°C), the series exhibits less than 0.1dB average insertion loss, a maximum of 0.2dB maximum insertion loss, is rated IP68, made of UV resistant materials, and resistant to salt spray per EN60068-2-52.
TE Connectivity's new DEUTSCH high-density, optical in-line, dry-mate connectors are multichannel fiber optic connectors designed to provide stable performance under extreme pressures and temperatures in harsh subsea and offshore applications that demand maximum space and weight savings, including offshore renewable energy systems, marine defense, and oceanology and marine research, and are optimized for subsea flexible and umbilical terminations. The series offers cost-effective solutions for multichannel fiber management, packing 12–24 single-mode and/or multi-mode fiber optic channels in standard versions and up to 48 channels upon request, and is rated for operating temperatures spanning -30°C to 121°C, up to 450 bar (6,536psi) of differential pressure, and a minimum of 100 mating cycles. It provides stable performance during strain and temperature monitoring, achieves low insertion loss and back reflection of less than or equal to -45dB using angled physical contacts, and maintains integrity in the face of flooding with a dual sealing bulkhead receptacle. Its mechanical interface is also compatible with TE's well-established DEUTSCH dry-mate connector series, and can be terminated with either cable or hose. The connectors have AISI 316L SuperDuplex housings and marine bronze coupling parts, are delivered with both transportation and dust caps, and can be certified to ATEX or IECEX for explosion-proof performance upon request.
Schleuniger's state-of-the-art FiberStrip 7030 stripping machine is especially designed for stripping buffers and coatings from glass optical fibers with the highest possible accuracy and repeatability. This semi-automatic stripping machine is compact, lightweight, and portable, enabling use in both high-production environments and in the field, and has precision mechanics, including a special blade geometry and integrated centering aid that prevent it from ever coming into contact with the glass fibers it strips, to guarantee against surface damage and ensure the utmost quality. The FiberStrip 7030 measures just 6.3" x 2.12" x 1.77", weighs a slight 1.54lbs, handles strip lengths up to 35mm (1.4″) and conductor cross sections spanning 125/250µm to 125/900µm, and offers adjustable processing parameters including stripping speed, heating time, and heating temperature. Cycle time ranges from 5–20s depending on settings. The stripping machine is also available with a variety of optional quick-change clamping systems to hold various types of fiber for processing, and it serves as an ideal companion to cleaving and splicing devices, offering adapters designed to accept the docking of fiber holders from many different fusion splicer manufacturers. It is fully compliant with all CE and EMC equipment guidelines relative to mechanical and electrical safety and electromagnetic compatibility.
Smiths Interconnect's low-loss floating fiber pin termini for standard, off-the-shelf MIL-DTL-38999-style connectors (i.e., D38999/20 and /26) provide high reliability and repeatability with exceptionally low loss characteristics (typically <0.25dB per mated pair) and eliminate the need for costly, tight-tolerance, and hard-to-locate D3899/60 and /61 connectors, providing a lower total cost of ownership. The termini have a 0.006" radial and 3.25° angular ferrule-to-body float and self-align into standard connector formats to achieve improved fiber-optic-pin-to-socket alignment. Their floating mechanism also helps ensure precision alignment of the fiber ferrules in applications exposed to extreme shock and vibration. Ideal for use in the size 16 cavities of D38999 Series III connectors employed in commercial aviation, defense, and space applications, the termini have stainless steel bodies and zirconia ferrules and meet or exceed all applicable requirements for MIL-PRF-29504/4 pin termini. Rated operating temperatures extend from -65°C to +150°C depending on the chosen fiber optic cable.
Samtec's FireFly™ Micro Flyover System™ is the first interconnect system that enables the interchangeable use of high-performance, micro-footprint optical interconnects and low-cost copper interconnects within the same connector system. This copper and optical cable system simplifies board design and enhances performance by providing the flexibility to achieve 28Gb/s data rates and/or to span greater distances, and its miniature footprint allows for greater density and closer proximity to the IC, enabling chip-to-chip, board-to-board, on-board, and system-to-system connectivity. Available in 28Gb/s (x4), 25 Gb/s (x4), 16Gb/s (x12), and 14Gb/s (x4 or x12) designs, the system supports data center, HPC, and FPGA protocols, including Ethernet, InfiniBand™, Fibre Channel, and Aurora. A variety of end-options are also available, including MPO (MPT®), MT, MXC®, and ARIB, as well as conduction and convection cooling heat sinks. It is also available as a PCIe®-over-fiber system and in an extended-temperature design for military, aerospace, and industrial applications.
BTC Electronics offers the Hercules Active Optical Module (AOM) Connector System from Meritec, which is approved to VITA 76 and ratified by ANSI. The system utilizes the 38999 ecosystem, features enhanced hermaphroditic contacts, is organized in differential pairs capable of 10Gb/s performance, and delivers amongst the highest bandwidth and highest density performance available in the ruggedized marketplace. Unlike other media convectors with slow pin and socket copper interfaces, it is also fully functional as a full 40Gb/s Ethernet module while maintaining its ability to be protocol agnostic.
Newark element14 stocks 106225 Series MPO-female-to-MPO-female fiber optic cable assemblies from Molex. Ideal for use in data center, server, router, switch, telecommunications, and cloud computing applications, the RoHS-compliant cables deliver 10–25Gb/s data rates and achieve aggregate bandwidth spanning 120Gb/s to 300Gb/s. They are available in unidirectional and bidirectional variants with 12 or 24 single- or multi-mode fibers, OM3 or OS2 plenum cable, and aqua or yellow jackets, and in three cable sizes: 3mm, 4.8mm, and 5.4mm, and three cable lengths: 10m, 25m, 50m, and 100m. Single-mode cables have 9µm/125µm fiber cores/cladding and multi-mode cables have 50µm/125µm fiber cores/cladding.
Interested in a specific market? Click a market below for current articles and news.
Automotive, Consumer, Industrial, Medical, Mil/Aero, Datacom/Telecom, and Transportation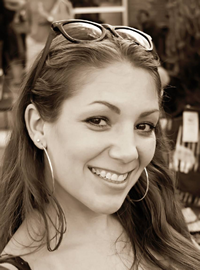 Latest posts by Christine Stieglitz
(see all)