Oil & Gas Connector Products
This week's Product Roundup highlights connector solutions for the oil and gas industry from leading suppliers.
Oil & Gas Connector Products
TE Connectivity
's SEACON OPTI-CON standard, dry-mate, fiber optic hybrid connector range for subsea applications delivers high-reliability performance in high-pressure environments up to 7,500psi (5,200m water depth) and allows customers to choose any combination of optical and electrical configurations that suit their individual needs. The range is available in five shell sizes with 1–20 contacts and a variety of low-loss single-mode and multi-mode fibers, is rated for 600VDC and 4A, and can be supplied with pressure balanced, oil filled (PBOF) hose cable assemblies (standard) or overmolded to any type of cable, provided a test sample proves compatible. Parts are made from 316L stainless steel as standard, but other materials are available upon request.
BTC Electronics
offers Hermetic Seal Corporation's glass-to-metal sealed electrical bulkheads, which are designed to withstand the severe operating conditions commonly encountered in downhole oil and gas exploration, including pressure in excess of 25,000psi and temperatures as high as 204ºC (400ºF). Commonly used in in wire-line, measurement-while-drilling, and logging-while-drilling tools and completions, the range is rugged enough to withstand the worst handling conditions in the field, both on land and at sea, spanning the arctic to the equator. Custom designs capable of meeting pressure and temperature requirements up to 35,000psi at 260ºC (500ºF) are also available.
AirBorn
's M-Series Micro-D connectors and cable and flex circuit assemblies provide rugged, reliable, and customizable solutions for applications including downhole oil exploration and oil and gas drilling equipment, navigation, radar, communications, and avionics systems, medical devices, and engine controls. The series is meets or exceeds MIL-DTL-83513 performance specifications, is rated for operating temperatures up to +205ºC, is available with 1–4 rows, 9–128 contacts with 1.27mm (0.05") spacing, standard cable-to-cable, board-to-cable, surface-mount board-to-cable, filtered cable, rear-panel-mount, right-angle board-mount, and connector saver configurations, custom configurations, and EMI, RFI, straight, 45º, and 90º backshells, and is made in the USA.
Omnetics Connector Corporation
's low-profile Micro-D discrete wired microminiature connectors offer proven mil-spec performance and reliability that meets or exceeds MIL-DTL-83513 requirements and have a reduced flange height and weight compared to standard Micro-D connectors. Designed for high-reliability board-to-wire I/O and wire-to-wire applications, including high-temperature oil and gas equipment, the series is resistant to shock and vibration, rated for operating temperatures extending from -55°C to 125°C, or up to 200°C with high-temperature epoxy (HTE), and made to withstand a minimum of 2,000 mating cycles. Connectors in this range are available with 9–37 gold-over-nickel-plated copper alloy contacts each rated for 3A and a variety of termination, hardware, and wiring options.
Newark element14
carries Cinch Connectivity Solutions' Dura-Con™ Hermetic Connectors for harsh-environment applications in the oil, petroleum, and gas, renewable energy, military and defense, commercial, computer, industrial, telecommunications, and medical markets. The series is tested to MIL-DTL-83513 and is rated for a maximum of 3A, 600VAC dielectric withstanding voltage, and 8mΩ, operating temperatures extending from -55ºC to +125ºC, and 500-cycle durability. It has aluminum alloy shells plated with electroless nickel and cadmium for extra strength and EMI/RFI shielding capabilities, UL94 V-0 glass-filled polyester or diallyl phthalate insulators, gold-plated copper alloy pins and sockets, and a fluoro silicon O-ring seal. and is available in pigtail and solder cup configurations with 9–51 positions.
Kensington Electronics
stocks Power Dynamics, Inc.'s pin and sleeve heavy-duty industrial wiring devices, a range of plugs, connectors, appliance inlets, receptacles, and accessories including back boxes and closure caps that enables quick, tool-free installation and offers high-voltage, watertight performance in outdoor, wet marine, and washdown applications. The range features rugged thermoplastic housings that provide excellent resistance to corrosion, impact, and abuse and are color-coded for safe, reliable connections; easy-install snap-on assemblies with a screw lock, turreted grips for easy handling, and superior cable retention mechanisms; captive gaskets that seal out water, chemicals, and dust; easy-action single wiring point access that allows installers to make safe, secure conductor terminations in 30% less time than other devices; and first mate, last break connections for enhanced safety. The range is rated for 16–125A, 100–690V, 50–500Hz, and operating temperatures ranging from -25°C to +40°C, is available with IP44 to IP67 protection, is resistant to saline solution, diluted acids and bases, mineral oil, and UV rays, and complies with standards including IEC 60309-1 and -2, UL1682, and UL1686.
LEMO
's S and E Series Multi Concentric Contact Connectors are designed for applications in which connectors need to allow for a measure of low-speed rotation, including petroleum downhole drilling systems, turrets, and other free-twisting equipment. Available in various shell sizes with 4–10 concentric, recessed, and scoop-proof electrical contacts, both series are rated for up to 10,000 rotation cycles and, unlike coaxial and triaxial connectors, are not impedance controlled. E Series connectors also offer IP68 watertight protection, and S series connectors are also available in reduced-shell models without latching features but are not scoop-proof.
Amphenol Pcd
's rugged ATEX Zone 2 Field Bus Range for Device Group II, Category 3G applications includes Ethernet, RJ11, and USB switches that may be operated within Zone 2 and Class I, Division 2 hazardous environments as low-power, non-sparking connectors in accordance with EN60079-15. Sealed to protect against shock, dust, and fluids when mated, the range's RJFTVX RJ45 connectors enable Ethernet Class D, Cat 5e connections for 10Base-T, 100Base-Tx, and 1000Base-T networks, and were the first Ethernet connectors approved for use in ATEX Zone 2 oil and petrochemical applications. Its USBFTVX USB connectors feature a MIL-DTL-38999 Series III type tri-start thread coupling mechanism with an anti-decoupling device that provides additional protection against high vibration, and its RJ11FTVX connectors enable the use of standard phone RJ11 and RJ12 connections in ATEX Zone 2 environments.
TE Connectivity
's HT-200 Heat Shrink Tubing is very flexible, high-clarity, high-temperature, flame- and chemical-resistant tubing made from a fluoropolymer material. It features a 2:1 shrink ratio for all standard sizes, provides very thin wall insulation and strain relief for multi-pin connectors, solder joints, and other delicate electrical connections and terminations, and is well suited for applications that have densely packed components, and are exposed to chemicals, solvents, fuels, and temperatures up to 200ºC, and require visual inspection of covered components, such as downhole sensors, oil and gas exploration tools, military and commercial aircraft, satellites, automotive engines, industrial equipment, and battery covers. It also meets or exceeds military and industrial standards for high-temperature performance, meets NASA outgassing requirements, and meets AMS-DTL-23053, Test C and ASTM D2671, Procedure C flame resistance requirements.
Thomas & Betts
' T&B Liquidtight Systems™ stainless steel liquid-tight fittings for stainless steel flexible conduit provide excellent liquid ingress protection and conduit retention in petrochemical, pharmaceutical, food and beverage, and wastewater applications, and are available in various materials, including marine-grade SAE Type 316 stainless steel, which delivers superior corrosion resistance, UV resistance, and high-temperature performance to 105ºC. The range also features a unique, dome-shaped gland nut that prevents liquids from pooling at the electric box and a SafeEdge™ ground cone that securely attaches to the conduit for improved pullout performance that far exceeds UL requirements. The fittings are available in straight, 45º, and 90º configurations with sizes spanning 3/8" to 2" and NEMA 3, 3R, 4, and 4X ratings, and are also available with higher temperature insulators and sealing rings designed for use in applications with operating temperatures up to 150ºC.
Interested in a specific market? Click a market below for current articles and news.
Automotive, Consumer, Industrial, Medical, Mil/Aero, Datacom/Telecom, and Transportation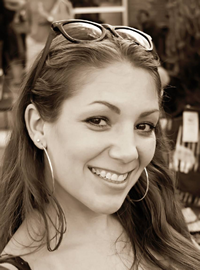 Latest posts by Christine Stieglitz
(see all)