Pasternack Introduces New Line of Low PIM Connectors
Pasternack Introduces New Line of Low PIM Connectors
Pasternack Enterprises has a new line of high performance, low PIM connectors for 1/2" flexible and superflexible cables. This new line of connectors is perfect for applications requiring reliable low PIM levels and outstanding RF performance that are easy to install in the field.
Pasternack Enterprises' high performance low PIM connectors are designed to fit on most commercially available 1/2" corrugated copper and aluminum cables. Low PIM connectors are available in 7/16 DIN and Type N series with both male and female interfaces. Pasternack's custom length assemblies using these new low PIM connectors are made to order and ship the same day.
Each high performance low PIM connector body is plated with a tri-metal Abaloy coating that produces a very durable surface with good corrosion protection while providing superior electrical conductivity and exceptional PIM performance. When properly installed, these connectors provide reliable PIM performance of < -160 dBc and VSWR levels of < 1.10 up to 3GHz.
Gerry Camacho, VP of Technical Services at Pasternack Enterprises, says, "These new low PIM connectors are a great value and offer our customers the ability to order custom length low PIM assemblies with the added convenience of same day shipping."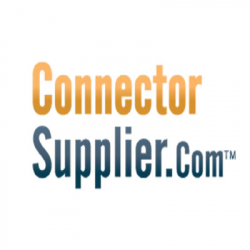 Latest posts by Connector Supplier
(see all)