FCI's PwrBlade+ Connectors Provide High Power Density, Low Power Loss For Rugged Mobile Communications Equipment
FCI PwrBlade+ Series connectors combine high linear current density and low power loss with ruggedness and durability to deliver an ideal connector solution for truck and trailer-based communications equipment.

The PwrBlade+ Series connectors feature high power contacts with an optimized beam design that significantly increases linear current density in a compact package. Contacts are rated up to 75A without exceeding a 30°C temperature rise in still air.   The PwrBlade+ Series connectors maintain a wide operating temperature range of -40ºC to +125ºC, and its vented design maximizes heat dissipation to deliver effective cooling to ensure high performance even in the most extreme conditions.
The PwrBlade+ Series connectors can handle two different requirements for power applications, with extended headroom on the front-end design and improved energy management. The power distribution connectors feature up to 20 power contacts with zero to 148 signal contacts, and provide three levels of sequencing of power and signals.
Available with either solder or press-fit board termination, the PwrBlade+ Series connectors are offered with co-planar, R/A and mezzanine mating options that allow for the PwrBlade+ to be used in virtually any configuration for communications equipment where a combination of power and signal connections are required. The connector is perfect for integration within 1U/2U servers, storage enclosures, telecommunications and datacom/networking equipment.  Mounted guideposts provide blind in-field mating.
Visit FCI online.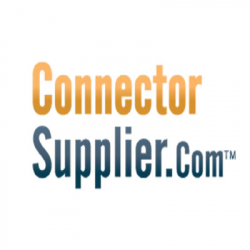 Latest posts by Connector Supplier
(see all)