Northwire's Rapid Response Aids Wildland Firefighters
November 4, 2013
Cable engineering company Northwire Inc. (NWI) expedited custom technical cable and cable assemblies to resupply RELM Wireless Corporation's firefighting customers at the frontline of raging wildland fires. Rapid mobilization efforts to battle recent fires assaulting the West quickly depleted supplies of RELM's KNG Mobile radio technology. Since communications play an integral role in the successful outcome of firefighting, RELM's KNG Mobile radio technology is critical in the command structures' ability to receive alarms, give and receive commands, request assistance, and provide real-time condition reports.
One of RELM's "American Manufacturer" requirements is that "products are designed and engineered exclusively in the United States," which NWI meets given its three strategically positioned domestic locations in Nevada, New Mexico, and Wisconsin. Northwire's vertically integrated capabilities also streamline supply chains, consolidate supply bases, and achieve inventory reductions utilizing a suite of custom vendor-managed inventory options.
Emilie Engesether and the Northwire Team designed and manufactured RELM's critical-to-quality requirements under very tight schedule constraints. Engesether, customer development associate and a recent addition to Northwire, collaborated with Norman Cage, a purchasing manager with more than 20 years at RELM Wireless, to deliver his expedited requests on time.
"At Northwire, we design-to-deliver in five days or fewer," said Engesether. "Our NWI Express program met RELM's acute ramp-up schedule so it could get its mobile technology to the courageous men and women who protect all of our livelihoods."
Given the scale, scope of operations, and level of responsibility its customers carry, RELM Wireless' advanced technologies are truly lifesaving. In fact, one of RELM's largest wildland firefighting customers is the United States Forest Service (USFS), an agency of the United States Department of Agriculture. The USFS is responsible for administering 155 million acres of national forest and 20 million of national grasslands against wildland fires.
According to the National Interagency Fire Center, a division of the USFS, daily statistics for September 18, 2013 showed approximately 2,000 Interagency personnel committed to battling two new large fires and six active large fires on 308,524 acres in four states including three fires in California and one each in Montana, Oregon, and Washington. Since January 2013, the Interagency has contained 309 large fires. From 2004 to date, the Interagency fought 58,870 fires affecting 6,564,718 acres.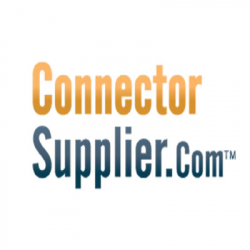 Latest posts by Connector Supplier
(see all)