New Product News Roundup
In the market for a new solution? We've rounded up, summarized, and linked the latest connectors, cables, assemblies, tools, and accessories to hit the market.
New Product News
Connectors and Cable Assemblies
Rated for 15A and 600V, AVX's new STRIPT™ 9177-500 Series single IDC contacts quickly, easily, and reliably deliver impregnable, UL-certified, cold-welded and gas-tight wire-to-board connections for discrete, large gauge 12 – 18AWG wire in harsh industrial, transportation, outdoor, and alternative energy applications. Built to withstand extreme temperatures, shock, and vibration, each of the series' phosphor bronze IDC contacts features a redundant contact system for enhanced wire retention and current-carrying capabilities, provides resilient, fatigue-resistant performance, and is dimensionally matched to 12, 14, 16, or 18AWG for enhanced reliability. The series is also compatible with potting and overmolding encapsulation processes, and is rated for -40°C to +125°C and three termination-cycle durability.
ERNI
extended its 1.27mm-pitch SMC connector family with new hot-swappable variants that feature late mate contacts to permit reliable system swapping during operation (i.e., with applied electric voltage) in industrial applications and automobiles. The late mate contacts allow the series' dual-row angled male connectors to be mounted at any position, providing maximum flexibility for individual contact layouts based on the first mate/last break principle. The series also offers a proven dual-beam female contact system for reliable, secure connections in harsh industrial conditions, permits compact and efficient board-to-board and wire-to-board connections, is available with 12 – 80 pins, and allows for full or partial individual contact loading.
Positronic
's new EC Series Eclipse hybrid power and signal connectors combine low-resistance, precision-machined copper alloy power contacts with formed signal contact clusters to deliver a high performance-to-cost ratio. Rated for a minimum of 250 mating cycles, the RoHS compliant series offers high linear current density and robust performance ideal for use in power supplies, server equipment, and related applications. The series also features a modular, low profile design with a halogen-free insulator and an integral blind mating guide that allows for misalignment up to 1.7mm, and is available with straight or right angle solder terminations.
Nicomatic's n
ew V Shield technology for flat flexible cabling (FFC) provides superior EMI, RFI, and ESD signal protection. Applied to both the top and bottom of FFCs during the manufacturing process, the 0.5mm aluminum layer enables flexible, lightweight EMI solutions that also allow for optimal cable routing with minimal joint stress, even within space-constrained applications. Testing demonstrates a flex life of 11,700 cycles with a bend diameter of 12.7mm (0.5"), and an impressive 10 million flex cycles at a bend diameter of 63.5mm (2.5").
Hirose
's new FunctionMAX FX30B Series board-to-board connectors feature high-current capabilities to 25A; a specialized floating contact alignment; staggered spring contacts that face each other for sufficient deflection in limited spaces, high contact reliability, and low insertion force; bent leads for increased insulation resistance; and six keys around the mating face to prevent reverse insertion. Available in coplanar, vertical, and right angle versions with two to five positions and a 3.81mm or 7.62mm pitch depending on amperage rating requirements, the series is ideal for use in medical devices, office imaging equipment, measurement equipment, industrial computer systems, broadcast equipment, base station transceivers, and industrial machinery, amongst other applications.
Stewart Connector
's new SealJack™ Vertical Series for harsh environment RJ45 connector applications transmits 10/100 Base-T through 10G Base-T Ethernet to support device connectivity in industrial and IoT applications that demand enhanced reliability. The series features a compact and lightweight design sealed to IP67, and is available in one- and four-port vertical, harmonica-style configurations that allow for front and rear panel mounting and offer various LED indication options.
Mill-Max
added cylindrical insulating sleeves made of high-temperature, glass-filled nylon 46 to six of its most popular discrete pins and receptacles: three header pins, two receptacles, and one solder cup pin. The new insulated terminals electrically isolate single pin interconnects from surrounding conductive components or elements in assemblies, facilitate the handling of small, individual terminals, provide mechanical support for pins mounted on or through PCBs, and offer circular alternatives to standard one-position connectors with square insulators. The new insulated sleeves are also compatible with several other standard pins and receptacles, and quick-turn custom solutions are welcome as well.
CONEC
's new IP67 USB 3.0 Series connectors provide robust protection against environmental hazards in industrial applications. Featuring plastic and metallized plastic housings with a bayonet locking mechanism, the range enables simple, fast connections, and is available with tethered protection caps to protect from dirt and moisture in unmated conditions. The Type-A/Type-A panel-mounted receptacles are suitable for front and rear panel mounting, and the connectors accept cable diameters spanning 4 – 6mm. In addition to single connector offerings, several cable assemblies are also available in a variety of lengths.
Würth Elektronik
's new high-current REDCUBE PLUG terminal modules for detachable wire-to-board connections feature 12 tin-plated pins milled from solid brass, can be loaded with up to 120A, and are designed to be press-fitted into PCBs, which enables tool-free assembly, delivers robust, cold-welded, and gas-tight connections, and produces both extremely low contact resistance (100 – 200µOhm) and minimal heat. The modules' spring-loaded, glass-fiber reinforced plastic housing enables screwless, multi-pluggable connections that are especially well suited for charging applications and those with both thick circuit boards and high copper coverage. Matching cable connectors made of a copper alloy with a tin surface are also available in several designs for cables with cross-sections of 4, 6, 10, and 16mm². Free samples are available, and parts are now available in any quantities from stock.
ERNI
's new wire-to-board connectors for automotive battery management and inverter systems help designers meet challenging criteria for power-handling, insertion/removal cycles, and mechanical ruggedness under harsh conditions including vibration, stress, and temperature. The iBridge miniature, single-row cable connectors deliver up to 5A per contact, can withstand high vibration, and are available with up to 12 pins and crimp wire, through-hole solder, or SMT terminations. The compact, single- and dual-row MaxiBridge™ connectors deliver up to 12A per contact on a 2.54mm grid for heavy-duty, space-saving solutions, offer primary and secondary contact locking features, and are currently available in vertical and right angle 2×5 and 2×10 configurations. The single-row MiniBridge™ Koshiri connectors deliver up to 4A per contact; have a compact, scalable design with a 1.27mm pitch, a housing with distinctive guides to prevent mismating, and a highly reliable active latch for improved mating integrity; and are available with 2 – 12 pins.
Pasternack
released 18 new 4.3-10 connectors and adapters with a maximum operating frequency of 6GHz and VSWR as low as 1.08:1 for applications including: custom cable assemblies, feeder cables, mobile communications systems, base stations, distributed antenna systems (DAS), and small cells. The new IP67-rated connectors and adapters feature silver-plated center contacts and a corrosion-resistant tri-metal finish on the body and outer conductors, have an IEC 61169-54 compliant interface, are protected from dust and moisture when mated, exhibit low coupling torque and low-PIM performance of -166 dBc typical, and are 30% smaller than 7/16 DIN connectors with regard to footprint.
Developed in response to overwhelming market demand for miniaturization, AVX's new 9155-700 Series 2mm-pitch right angle board-to-board battery connectors deliver compact, mechanically stable, high-integrity connections ideally suited for use in medical, industrial, commercial, and IoT applications subjected to harsh shock and vibration. Rated for 125VAC, up to 2A, and 5,000-cycle durability, the series stands 4mm high and features a stable contact point 2.1mm above the PCB, robust and reliable gold-plated BeCu contacts, two SMT anchor brackets, optional plastic locating bosses, and either 0.4μm or 0.8μm selective gold plating with pure tin tails to suit both less demanding applications, as well as extreme environment applications. Two-, three-, and four-way versions are rated for 2A, and five- and six-way versions are rated for 1.5A.
Ironwood Electronics
' new clamshell production test socket is designed for testing 25x25mm BGA devices (BGA1164 – CBT-BGA-7042) and can be used for quick device screening, device characterization at extreme temperatures (-55°C to +180°C), and final production test. It features a stamped spring pin contactor with 31g actuation force per ball, a cycle life of 125,000 insertions, 0.88nH self-inductance, and <1dB insertion loss at 15.7GHz and 0.097pF. The socket also features a lever-actuated clamshell lid for ease of chip replacement, an integrated compression plate for vertical actuation force without distorting device position, and one of the smallest footprints in the industry, allowing inductors, resistors, and decoupling capacitors to be placed very close to it for impedance tuning.
BIRNS
has added several new features to its flagship, high-performance, 6km-rated subsea Millennium™ Series connectors. The updated series now features: hex flats on its coupling rings to make it even easier to loosen by hand, with a wrench or — for high-precision applications that require a specific mating torque — a torque wrench; hard phosphor bronze coupling rings with Higbee threads, which provide positive identification to eliminate cross-threading; exclusive anti-rotation locking set screws; and a special viewing hole that allows users to visually verify that the connectors are fully mated, provides additional water drainage when surfacing, and even provides a spanner-wrench capability. The series is also now available with special wrenches matched to each connector size.
Wire and Cable
HUBER+SUHNER
released the second member of its SUCOFLEX 500 product family. The new SUCOFLEX 526S cable assembly for test laboratory applications delivers best-in-class phase and amplitude stability versus flexure in combination with excellent return and insertion loss up to 26.5GHz.
Amphenol RF
's new fixed-length SMPM cable assemblies deliver pre-configured solutions for high-frequency and high-data-rate applications with 50Ω impedance and high-reliability requirements, including military and aerospace applications, broadband communications, instrumentation, and 5G wireless solutions. The assemblies exhibit excellent performance up to 20GHz, are available in standard lengths ranging from 3 – 48" and metric lengths spanning 100 to 2000mm, and feature high-performance SMPM plug connectors that can accommodate both radial and axial misalignment in a small package size and are terminated to industry standard 0.085" and 0.047" hand-formable cables. The assemblies are also resistant to shock and vibration.
Tools and Accessories
Amphenol Socapex
released three new lines of protective caps for its circular MIL-DTL-38999 Series I, II and III, MIL-DTL-26482, RJ Field, and USB Field connectors. The new self-closing caps screw directly onto receptacles, are available in composite and aluminum with a variety of plating finishes, and provide enhanced protection against corrosion, impacts, and vibration. The new standard metal caps are available in aluminum, stainless steel, and bronze with a wide range of plating finishes, lanyards, and eyelets, and offer IP68 protection. The new silicone caps with nylon cord offer cost-effective solutions, are rated IP67, and can withstand temperatures to 200°C.
AerosUSA
's PA 6-D highly impact resistant modified polyamide conduit can withstand the impact of a hammer strike and being run over by a forklift without any negative consequences to the cables inside, making them ideal for use in harsh industrial communications applications. These thick-walled, flexible conduits are flame retardant and self-extinguishing, have excellent cross pressure strength, are resistant to benzene, acid, solvents, and oil up to 80°C, exhibit outstanding low-temperature properties down to -40°C, and are free of silicone, cadmium, halogen. Designed for use with the company's FLEXAquick fitting system, they are available in OD 10mm (5/16") to OD 54.5mm (2").
Wireless Infrastructure Product Roundup
Amphenol Commercial Products
' Micro/Mini Power Series connectors feature polarized housings and receptacles to prevent accidental mismating, fully isolated terminals with tin or gold contact area plating, and are available in circuit sizes spanning 2 – 24. The Mini Power series is especially made for high-current and high-density applications up to 9A/circuit, and is offered in single- and dual-row options with vertical or right angle pin headers and with or without board-lock features. Ideal applications for the series include: telecom, datacom, medical, aerospace, and consumer products, such as white goods, office equipment, security systems, and indoor and outdoor lighting.
Designed to meet industry specifications for higher bandwidth applications spanning 25 – 56Gbps, Amphenol FCI's ExaMAX® backplane connector system integrates high-speed differential signals, low-speed signals, and power into single-connector solutions that deliver excellent signal integrity performance, exhibit low crosstalk noise and insertion loss, and minimize channel performance variation on every differential pair. Its innovative beam-on-beam contact interface minimizes residual stub for improved signal integrity performance, as well as enables ultralow mating forces, and each signal wafer incorporates an innovative one-piece, embossed ground structure to improve crosstalk performance through 56Gbps. Packaging options include: traditional backplane, coplanar board, orthogonal midplane, orthogonal direct mate, mezzanine, and cable-to-board.
Recently posted:
[related_posts limit="10″]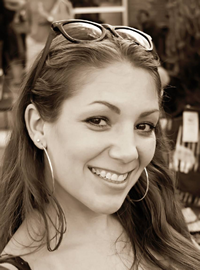 Latest posts by Christine Stieglitz
(see all)