New Product News Roundup: April 2018 – Part II
Summary coverage of the latest, new-to-market connector and cable products
New Product News Roundup: April 2018 – Part II
Interconnects, etc.
AVX
's new 2.5mm 70-9296 Series STRIPT™ insulator-less, single-position, horizontal, poke-home contacts are both the first industrial poke-home connector available without a wire stop, which allows traditional pin jumpers to pass through the back of the contact unrestricted and effectively absorbs variable PCB and module mating tolerances in linear board-to-board applications, as well as the first to have a 2.5mm profile. The new contacts combine a low profile with an industry-leading range of compatible wire gauges (20–26AWG solid and stranded wire), robust, fatigue-resistant, phosphor bronze contact beams, and an integral centering guide to ensure proper positioning and provide maximum mechanical stability and wire/pin retention strength. The contacts are available both with and without a wire stop, are ideal for use in SSL, industrial machine control, sensor, smart grid, building control, security system, and other ruggedized, space-constrained board-to-board, module-to-module, and wire-to-board applications, and are rated for 300VAC based on contact spacing, 6–12A based on AWG, five-cycle durability, and operating temperatures extending from -40°C to +125°C. 
TE Connectivity
introduced a new waterproof, onboard, USB Type-C connector. Designed to help protect devices including wearables, smartphones, appliances, medical equipment, and automotive infotainment systems from harsh environment conditions, the connector features industry-leading IPX8 dust and water ingress protection, which allows it to maintain a reliable connection at a depth of 1.5m for a minimum of 30 minutes. It also features enhanced EMI protection and board retention and a slim design that is small enough for handheld devices and robust enough for industrial applications. It transmits 10Gb/s data rates and 100W of power at 5A, has a reversible mating interface, supports a variety of protocols, and, with the use of adapters, is backwards compatible with HDMI, VGA, DisplayPort, and other connections.
Samtec
released the new BE40A Series 40GHz, Bulls Eye, double-row, high-performance test system with signal and ground pogo pins. The series features microstrip or strripline PCB transmission, 50Ω impedance, and 23AWG, solid dielectric, low-loss microwave cable with copper shielding, and is backwards compatible with legacy, double-row BDRA Series 20GHz stripline solutions.
Fischer Connectors
extended its MiniMax™ Series power and signal connectors — which deliver high-density miniaturization, high-speed data transfer, and high reliability in applications with critical size, weight, and power demands, including: medical, industrial, instrumentation, and defense equipment, and unmanned vehicles — with new high-speed 24AWG Ethernet data transfer capabilities, enhanced IP68 sealing down to 20m for 24 hours, a new hexagonal body style, and a new anthracite coating with less than 5mΩ of panel grounding. Fischer also further adapted its Rugged Flash Drive — an extremely tough memory stick especially designed for safe storage and transportation of sensitive data in harsh environments — to the MiniMax USB 3.0 connector interface with nine poles in optimized positions.
Würth Elektronik eiSos expanded its portfolio of WR-BTB board-to-board connectors with new 1mm- and 0.8mm-pitch SMT plugs and receptacles. The robust plug connectors have partially gold-plated, copper-alloy contacts and UL94 V-0 insulators, and are rated for 0.5A, 50mΩ contact resistance, operating temperatures spanning -55°C to +85°C, and 30 mating cycles. Plugs with a 1mm pitch are available in two heights: 8.35mm and 6.35mm, and their matching receptacles are available in three: 10.3mm, 7.3mm, and 5.3mm. Plugs with a 0.8mm pitch are available in three heights: 7.6mm, 5.6mm, and 4.6mm, as are their matching receptacles: 11.75mm, 7.75mm, and 3.75mm. All WR-BTB Series connectors offer a variety of different numbers of poles. Free samples are available upon request and all products are available from stock with no minimum order quantity.
Pasternack
launched a new line of quick-connect RF loads with ten different types of connectors for applications including DAS systems, base stations, antennas, and test instrumentation employed in the industrial, telecommunication, defense, and aerospace industries. The 24 new terminations are available with QMA, QN, 4.3-10, SMP, SMP-M, and BMA connectors for quick, snap-on, or push-on mating, support operating frequencies spanning DC–40GHz, and deliver VSWR as low as 1.1:1 and input power up to 2W.
Ironwood Electronics
' new BGA socket design, the GT-BGA-2082, operates at bandwidths up to 75GHz with less than 1dB of insertion loss and with very low inductance, even in applications with wide ranging temperatures (-55°C to +160°C). Constructed with a high-performance, low-inductance elastomer contactor, the socket is designed for 6mm x 6mm package size, solderlessly mounts to PCBs, allows capacitors and resistors to be placed close by, and has a clamshell lid with a quick insertion mechanism that enables quick IC change-out.
AVX
's new 10-9296 Series BTB pin jumpers are designed for board-to-board (BTB) and module-to-module connections in SSL and other low-pin-count industrial applications. When used in conjunction with its new 2.5mm 70-9296 Series STRIPT™ contacts without a wire stop, the new pin jumpers are allowed to pass straight through the contacts until the final, user-defined mating dimension is achieved. Unlike traditional BTB pin jumpers, this particular pin jumper/contact combination absorbs the maximum amount of component and assembly tolerances during the mating process, effectively eliminating the PCB and housing tolerance stack-up issues common to traditional connector systems in linear and coplanar applications. They also feature a shortened insulator (just 5.1mm) and a unique insulator geometry with dual-chamfered ends that provide a watertight connection when seated within a corresponding housing cavity. The jumpers are rated for 9A, 300VAC based on contact spacing, three-cycle durability, and operating temperatures spanning -40°C to +105°C, and are currently available in two pin lengths: 26mm to support linear BTB connections and 38.15mm to support linear module-to-module connections.
Samtec
's Bulls Eye® high-performance test point systems, which feature a compression interface, small footprint, and high cycle life, are now available in 50GHz and 20GHz designs.
Würth Elektronik eiSos
expanded its range of SMD spacers with two new board-to-board connectors for SMT assembly. The new WA-SMST spacers have a 4.5mm-diameter through-hole, and the new WA-SMSI spacers have an M4 internal thread. Both are made of tinned steel and are available in versions designed to accommodate 1–10mm spacing in 1mm increments. Their larger component diameters and resulting larger contact areas provide higher holding forces, allowing the spacers to withstand extraction forces averaging 610N. They can be supplied as loose parts or as a component reel and are available from stock in any quantity. Free samples are available upon request.
HUBER+SUHNER
's new ROSA for 200GBase-LR4 and 400GBase-FR8 transceivers have a miniature form factor (15.5mm ´ 6.5mm ´ 5.8mm), typically consumer just shy of 900mW, and feature an optical de-multiplexer, four PIN detectors, and an array quad trans-impedance amplifier (TIA) of extreme linearity that supports the PAM4 modulation format. Each channel propagates at 28GBdps, and ideal applications include data centers and LANs.
PROVERTHA
launched a new, fully shielded M8 connector series that delivers robust, reliable Ethernet connections and interference-free data transmission. Designed for use in demanding industrial Ethernet network applications, including stamping machines and industrial automation robots, the series features a compact, all-metal housing, 360° EMI/RFI shielding, and rotated crimp contacts to ensure maximum network security; exhibits robust resistance to shock, vibration, and torsion; and is easy to install. It is currently available in straight three- and four-pole designs (male and female) with A-coding, as well as in a screwed cable gland version. Additional versions will follow gradually.
Amphenol RF
added an end-launch plug to its high-frequency SMA product line. The new 50Ω plug connector offers exceptional VSWR performance up to 26.5GHz, features an optimized end-launch design with traditional slide-on mounting legs, a precision-machined, gold-plated brass body and beryllium copper contact, and a PTFE insulator designed to withstand high temperatures, and is ideal for use in most microwave filter, cellular and broadband amplifier, and wireless infrastructure applications.
Harwin
extended its M40 Series cable-to-board connectors with new lightweight, low-profile, 1mm-pitch connectors with phosphor bronze contacts rated for up to 1A. Designed to accommodate a wide variety of layout requirements in a range of modern industrial, communications, and consumer electronics with densely populated PCBs stacked closely together, the new M40 Series connectors are available in single- and double-row versions with vertical and horizontal mating configurations for the shrouded male headers and pre-cabled, off-the-shelf or complete cable assembly layouts for the female contacts. The series is rated for 50 mating cycles and operating temperatures spanning -25°C to +85°C, and is compatible with automated production processes.
Everett Charles Technologies (ECT)
produced a sealed, compliant connector solution for harsh-environment, high-reliability radio applications. The internal probe contact features a short overall length, a biased ball design with a high compliance ratio for 5A currents, and an overmoldable probe that is dive-depth rated, and provides a high-current conductive path between plunger and barrel.
Fujipoly
's Carbon Zebra® Connectors are designed to establish reliable connections between PCBs and LCD displays, and are ideal for use in devices with pad spacing as close a 0.02" (0.5mm). Made from alternating layers of conductive, carbon-filled and non-conductive silicone, these low-cost connectors feature 140 conductive pads per inch and current-carrying capacity of 50mA per 0.04" ´ 0.04" pad. They can be specified in custom lengths up to 9" (230mm), are available in widths spanning 0.015" (0.3mm) to 0.118" (3mm), and are rated for operating temperatures spanning -40°C to +100°C.
Wire, Cable, and Assemblies
LEONI
released a new intelligent cable technology, LEONiQ, that provides complete transparency across all cable systems, makes energy and data flows more efficient, secure, and available, and is 100 times cheaper and 100 times smaller than comparable technologies. As early as the initial development phase, LEONiQ uses digital functional simulation of cable solutions to design them best for the respective application. It also enables a new kind of monitoring function to be integrated in system-critical applications with sensor and electronic elements along the cable system and continuously reads such different parameters as temperature, impermeability, mechanical stress, and GPS position. Algorithms in the cloud then analyse the data, which users can view on a dashboard in almost real time. This process allows for a range of data-based smart services including early warning systems, active system control, and pinpoint recommendations for action. Leoni can add intelligence to virtually any cable, so suitable applications are nearly limitless.
TE Connectivity released a new Cat 5e quad, high-speed data cable for railway rolling stock and infrastructure. Designed to comply with EN45545-2, the new European standard regarding the fire behavior of materials and products in railway rolling stock, the cable features a cross-linked outer jacket with high resistance to chemical, mechanical stress, and extreme temperatures and a halogen-free, flame-retardant polymer insulation. The quad-design cable consists of two pairs of 22AWG cores, is rated for an opening voltage of 300V, and is available either on its own or preassembled with connectors to enhance installation ease and speed. At 20°C, the electrical resistance of the conductor is less than or equal to 60km, the electrical resistance of the shield is up to 120km, and the insulation has a resistance of over 500M/km.
Samtec
's new RF23C Series high-performance, 23AWG, solid dielectric, low-loss microwave cable with copper foil shielding delivers optimal signal integrity performance up to 50GHz with 50Ω impedance and is available in two end options: 2.92mm and 2.4mm.
HUBER+SUHNER
's new Minibend CTR and Mini141 CT Series phase invariant assemblies combine flexible bend-to-the-end connector termination technology with industry-leading phase vs. temperature performance and a broad selection of connector interfaces to deliver stable, reliable, MIL-DTL-17-qualified interconnect solutions ideal for a wide range of applications in which phase stability is key. 
Tools, Accessories, and Development Kits
Fairview Microwave
introduced the new RF Cable Designer™, an online cable design tool that allows engineers and buyers to design, customize, and purchase hundreds of different combinations of custom RF cable assemblies in minutes. The tool can also be used to locate any of the company's existing cable assemblies. All cable assemblies created with the new tool include single heat shrink by default at no extra cost and are typically built and shipped the same day they're ordered.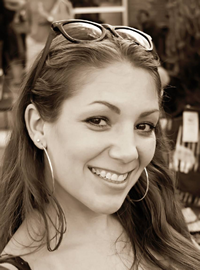 Latest posts by Christine Stieglitz
(see all)