New Product News Roundup: October 2017
In the market for a new solution? We've rounded up, summarized, and linked the latest connectors, cables, assemblies, tools, accessories, and development kits to hit the market.
New Product News
Connectors, Inserts, Pins, Probes, Sockets, and Modules
ITT Cannon
's new Rail-in-Lock™ (RIL) latching connectors for solider-worn applications feature an advanced quick-connect mechanism that enables single-handed, push-and-plug, blind mating functionality and provides reliable signal integrity in a small form factor about the size of a flash drive. Capable of transferring a significant amount of power and data for applications ranging from augmented reality goggles to tactical combat radios, the low-profile, lightweight series is submersible up to 2m, tested to MIL-STD-810, and rated for 500 mating cycles, 2A continuous (3A peak), 24–28AWG, and operating temperatures spanning -40°C to +75°C. 
Hirose
's new BM28 Series miniature hybrid FPC-to-board connectors have a space-saving design with a 0.35mm pitch, 0.6mm stacking height, and 1.7mm depth, power contacts rated for up to 5A per pin, and signal contacts rated for 0.3A per pin. Ideal for power line connections in portable devices including: drones, IoT modules, laptops, medical devices, smartphones, tablets, wearables, and more, the series supports 10Gb/s USB 3.1 Gen 2 transmission and features guide ribs for self-alignment, a highly reliable two-point contact design with a robust latching feature to resist intense vibrations and drop impacts, and a metal guide that prevents housing damage resulting from incorrect mating. It's currently available in a 24-position signal version with two power positions and a rated voltage of 30VAC/DC.
I-PEX
released new CABLINE brand VS II high-speed microcoaxial cable connectors with 360° EMI shielding, a low overall height of 1.3mm maximum, and a 0.5mm pitch. The horizontal mating, VESA standard connectors support data rates as high as 20Gb/s, making them ideal for use in the latest Thunderbolt 3 and IoT applications, and are currently available in a 30-pin version, with a 40-pin version planned for release in the near future.
Weidmuller
's new space-saving WPD power distribution blocks incorporate new finger safety features and reduce installation costs by joining individual blocks together in compact, single-bus modules capable of managing multiple load connections spanning one to nine poles in control cabinets. The series features transparent top covers that provide a clear view of the wire termination points and bussing configurations, and can be DIN-rail or direct mounted and ganged together via built-in joiners to create multipole assemblies of two- and three-phase groupings. Ideal for power source distribution in low-voltage industrial applications (UL–600V and 30–310A, AC/DC), the series accommodates 14–3/0AWG. 
Samtec
's new PCIE-LP Series low-profile PCI Express® Gen 4 edge card connectors feature Edge Rate® contacts on a 1mm pitch for optimized signal integrity performance; support one, four, eight, and 16 links for different bandwidth requirements; and meet industry demands for greater density and higher performance in compact electronics. The series' ultralow 8mm profile saves 3mm of vertical space in standard size chassis compared to standard 11mm profile connectors with an identical 3.5mm contact wipe, providing both improved air flow and additional space to route other components over the connector, and its support of the PCI Express (PCIe) protocol ensures low latency, power savings, and guaranteed transmission. The series also achieves a 16GT/s bit rate and mates to standard PCIe expansion cards, 1.6mm-thick cards, and Samtec's PCIEC Series PCIe jumpers. Polarization to ensure proper mating and surface-mount tails are standard options, and press fit tails are in development. 
Amphenol Industrial Products Group
's new Micro-B™ Series circular connectors deliver small, lightweight, high-performance solutions designed to cost-effectively replace higher-cost, high-signal-count connectors in industrial applications, including: sensors, data and mobile communications, medical equipment, and motor controls. The series features robust triple bayonet coupling for quick, positive locking; an internal EMI ground spring for excellent shell-to-shell conductivity at an affordable price; high-density insert patterns with size 22D contacts; and fast, no-tool mating to enable field installations. Rated for 3–5A per contact and up to 500 mating cycles, the RoHS compliant series is available in in-line and two-hole flange mount configurations with Gray ZnNi plating. Operating temperatures span -55°C to +125°C.
TE Connectivity
's new O.C.H. micro circular connectors meet the rigorous mechanical and performance requirements of both MIL-STD-810G and the US Army's Nett Warrior program, which was developed to directly connect ground soldiers to the Army's tactical network through instant communication tools. These small, lightweight connectors feature breakaway coupling, which enables quick connection and single-action disconnection, robust aluminum shells, and thermoplastic inserts. TE is now the second authorized source of Nett Warrior connectors for use in Nett Warrior solider systems and peripheral devices.
ITT Cannon
's new Nemesis II CBA miniature circular connectors reliably deliver power, signal, and data in a small, robust, and well-integrated package to help soldiers reduce physical loads and maintain mission-critical communication capabilities. Featuring stainless steel shells with 3–37 gold-plated copper alloy signal contacts, breakaway functionality, high-pressure sealing for water immersion up to 20+ meters, and high-speed, high-mating-cycle, and quick termination capabilities, the series easily terminates to 22–32AWG wire, in addition to PCB and flex circuits, and is rated for 2A continuous (3A peak), 10,000 mating cycles, and operating temperatures spanning -55°C to +125°C.
Yokowo
's new USB 3.1 connectors transfer high-speed signals (SSTX/RX) up to 10Gb/s, are rated IPx7, and successfully block interference with four optimally-placed ground pins instead of a shield, which both reduces costs and eliminates additional interference from dust build-up. Ideal for laptops, tablets, industrial handheld devices, in-flight devices, and other high-speed signal applications, the new 16-pin spring-loaded connectors conveniently attach to docking stations, and are rated for 2A continuous current and 40,000-cycle durability.
Samtec expanded its ExaMAX® High-Speed Backplane Connector System
with new direct-mate orthogonal (DMO) architecture options, which provide system designers with enhanced flexibility by removing the mid-plane, allowing fabric and line cards to mate directly, increasing airflow, improving thermal efficiencies throughout the chassis, enhancing signal integrity via shorter trace lengths and fewer connector transitions, streamlining system BOM, and optimizing system cost. The new EBDM-RA Series DMO solutions are optimized for speeds up to 56Gb/s (PAM-4 modulation), have the industry's lowest mating force with excellent normal force, and meet Telcordia GR-1217 CORE specifications. The EBDM-RA Series is currently available in 6-pair x 10-column and 6-pair x 12-column solutions with guide-pin and screw-mount options, and 6-pair x 6-column and 6-pair x 8-column options are under development.
Harwin
's new metal backshells with built-in shielding provide its popular J-Tek and Mix-Tek Datamate wire-to-board signal, power, and coax connectors with long-lasting EMI/RFI protection, enhanced mechanical robustness, and extended operational lifespans. Ideal for use in aerospace, motorsport, industrial drive and control, military communications, satellite, robotics, and renewable energy applications, the backshells feature a rugged aluminum alloy construction with electroless nickel plating, can be applied to new installations or during mid-production modifications, and offer lower cost solutions than equivalent Micro-D/backshell arrangements.
Rosenberger
's new SMP Infinity Series connectors are 40% smaller than standard SMA screw-type connectors, require 45N or less insertion force to enable fast, easy connections in telecom and aerospace applications, and achieve high retention force up to 400N. Rated for temperatures spanning -65°C to +155°C, the series is designed for frequencies up to 40GHz and is available in straight, right-angle, cable, bulkhead, and PCB connector configurations with pin-in-paste, solder pin, surface mount, and rear-mount terminations. Test adapters and cable assemblies are also available.
ITT Cannon
's new NetSplice™ kit offers a suite of proven, lightweight, cost-effective, and easy-install splices designed to repair cables in data transfer and RF applications within military and commercial aircraft systems using standard wiring tools. Featuring simple clamshell housings, termini, and heat-shrink tubing, the splices enable the field repair of 2-, 4-, and 8-conductor twisted pair cables up to 10Gb CAT 7, as well as popular coax cables in various military and RG cables sizes, and measure a compact 3.5" in length and 0.5" in diameter for all applications except 10GbE, which measure 4" in length and 0.8" in diameter.
SOURIAU
extended its 8STA Series connectors with a new ultraminiature shell size (01) that is 20% smaller than the next size up (02). Ideal for achieving size and weight reductions in extreme vibration applications, including motorsport, the scoop-proof connectors feature a rugged aluminum shell with conductive black zinc or nickel plating, IP67 sealing, #26 removable copper alloy contacts, a positive locking mechanism with locked color indicators, and up to seven color-coded keyway orientations. They are rated for 3A and 500 mating cycles, and are compatible with 24–30AWG.
BlockMaster's new WPC3000 Series Clear Connects™ push-in wire connectors offer a fast and easy alternative to traditional twist-on wire connectors and are suitable for: residential and commercial LED lighting applications, security and alarm systems, heating elements, motor leads, junction boxes, and control panels. Their transparency provides visual confirmation of proper connections, an integrated Strip Guide indicates proper stripping length for solid and tinned stranded 22–12AWG wire, and a built-in slot provides access to the test circuit.
Ironwood Electronics
' new high-performance, extreme-temperature QFN socket (CBT-QFN-7055) features a stamped spring-pin contactor with 31g actuation force and a cycle life of 125,000 insertions. Designed to JEDEC STD specifications and available in both standard and custom configurations, the socket features a unique contact design with outside spring and flat stamped plungers and provides a robust solution for burn-in and test applications for analog, digital, RF, Bluetooth, and medical devices.
ITT Veam's new bayonet coupling, circular CIR M12 connectors deliver high-speed solutions for harsh-environment Ethernet applications across the defense, industrial, transportation, and rail markets. Featuring a combination of M12 contacts mounted within Veam FRCIR Series connector hardware, the new CIR M12 connectors support gigabit communication and transfer data from Ethernet, MVB, WTB, and video lines. They are available with and without accessories in straight and 90° backshell styles, sealed to IP67, and rated for 2,000 mating cycles and operating temperatures spanning -40°C to +100°C. 
Wire, Cable, and Cable Assemblies
Parking Energy Ltd.
's new EV-charging solutions separate EV chargers from cabling and other electrical infrastructure improvements to bring scalable and cost-effective EV charging to residential and commercial parking structures. Designed for use with Parking Energy Quick Connectors, these cabling systems allow chargers to be added in a plug-and-play manner, providing unprecedented flexibility and future-proofing properties for this rapidly developing market. Suitable for both indoor and outdoor parking areas, the system enables power output of up to 44kW per Quick Connector, which are currently available in 3.7kW, 7.2kW, and 22kW power outputs, and will enable future charging technologies including inductive and vehicle-to-grid charging as well. All chargers have an identical, one-minute installation process and are sold as a service, which makes it easy to change both the composition and number of chargers.
Tools, Accessories, and Development Kits
HellermannTyton
's new heavy-duty, nylon edge "wedge" clip quickly attaches to beams and rails without drilling, routes cables along frames or rails in vertical or horizontal applications, achieves high extraction force via an integrated wedge mechanism that slides along an internal stepped incline until snug against the mounting surface, and is currently available in three sizes to accommodate material thicknesses up to 13mm.
WAGO
's new smartCUTTER enhances the convenience of its smartPRINTER thermal transfer printer by automating the cutting of marking materials for terminal blocks, cables, conductors, and other devices.
The Wire & Cable Division of Web Industries Inc.
released new large format traverse-wound spools of shielding tape to meet the production needs of networking and datacom cable manufacturers. The new spools are supplied in widths up to 25", have a maximum weight of 75lbs., carry laminated shielding tape that protects twisted pairs of wires from crosstalk and external EMI, and can replace traditional, smaller spools that require more frequent changeovers and splicing during cable manufacturing, allowing production lines to operate at full-speed for longer periods and higher throughput.
BURNDY®
released the new WILEY ACC-FPV180 wire management clip, which is designed to keep PV installations neat, clean, and free from ground faults. Made of corrosion resistant 304 stainless steel, the clips provide durable, long-lasting, and reliable solutions in all environments, are easy to install straight on or at 180°, and can accommodate one or two PV cables up to 8mm in diameter. The clips also feature rolled edges to help protect cable insulation from damage, and custom designs are available upon request.
Fiber Optic Center, Inc. (FOC)
introduced the first fully autonomous handheld inspection and analysis solution for multifiber connectors. The new Viavi FiberCheck Sidewinder addresses MPO inspection challenges by allowing users to test to multifiber connectors to industry standards, such as IEC 61300-3-35, TIA-568.3, and ISO/IEC 11801, with the push of a button. The device automates inspection, locates and identifies defects, scratches, and inspection zone locations, and integrates results into certification reports with accuracy, reliability, and speed.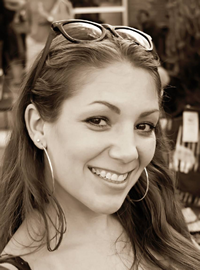 Latest posts by Christine Stieglitz
(see all)