New Connector and Cable Products: February 2019
Summary coverage of the new connector and cable products that were recently released to market, including interconnects, wire and cable, cable assemblies, development kits, tools, and materials.
New Connector and Cable Products: February 2019
Interconnects, etc.
Global Connector Technology (GCT)
launched the new charge-only USB4085 USB Type-C connector to satisfy growing market demand for devices that transfer data wirelessly, but still require power charging, such as headphones and speakers. Until now, the additional cost of USB-C connectors' PCB receptacle has prevented this market sector from capitalizing on the technology's fast-charging capabilities, small size, and reversible form factor. The new 16-pin USB4085 USB Type-C connector sacrifices the eight SuperSpeed differential pair contacts to deliver streamlined USB 2.0 functionality with improved charging capabilities and consumer-market pricing. It also features through-hole mounting, four PCB retention/grounding posts for enhanced board strength, a 3.46mm above-board height, 10,000-cycle durability, and an extensive set of design resources, including 3-D models, product drawings, and PCB layouts to ease and hasten the design-in process.
Mill-Max introduced new zero-profile press-fit receptacles, which eliminate any above-board connector protrusion to enable reduced overall package heights. The solderless receptacles have a precision-machined, hexagon-shaped, brass alloy flange designed to be pressed into plated through-holes until flush with the surface of the board and a highly reliable multi-finger beryllium copper contact that provides reliable, gas-tight connections. They are compatible with both traditional and rigid-backed flex PCBs and enable a broad range of devices to be plugged in while minimizing overall interconnect height. The smallest of the receptacles has a lead acceptance range of just 0.008–0.013" (0.2–0.33 mm) in diameter, while the largest accepts 0.045–0.065" (1.14–1.65mm). All of the receptacles have an open bottom, which eliminates the need for precise lead trimming, and are also designed to have a minimal overall length, which is especially useful in low-profile board stacking applications. The standard plating for these receptacles is 10μin gold on the shell to eliminate any issues with material skiving and bridging during the press-fit process and 30μin gold on the contact to ensure the highest conductivity, corrosion resistance, and durability.
TE Connectivity
is teaming up with Yamaichi Electronics to produce and promote a new push-pull M12 circular metric connector design with an inner locking device that enables fast, secure push-pull connections with the same outer space as screw-type versions. Overmolded connectors with A-, B-, and D-coding are already available, and the portfolio — which is ideal for use in various industrial applications — will be soon be expanded with additional codings and field-assembly types. The two companies are also cooperating to campaign for the design to be included in a new IEC standard for M12 connectors with push-pull locking.
Molex's new 2.2-5 RF Connectors and Cable Assemblies, developed conjunction with the 2.2-5 consortium, have a compact form factor based on the proven 4.3-10 form factor and an air dielectric interface that enables superior bandwidth and low insertion loss. Ideal for meeting power, signal, and physical space demands in modern mobile telecommunications applications, including compact antennas, mobile communications devices, wireless radios, and 5G infrastructure, the series is 53% smaller than 4.3-10 connectors, capable of frequencies up to 6GHz, and rated IP68, and delivers high frequency and low passive intermodulation (PIM). Molex offers custom assemblies integrating 2.2-5 Connectors in a range of mating options for design flexibility, ease of installation, and optimal electrical performance.
Hirose expanded its rugged ix Industrial connector family with the new ix80 Series vertical receptacle, which provides enhanced design flexibility in next-generation industrial equipment including factory automation controllers, industrial robotics, programmable logic controllers, security systems, servo amps, servers, and robotics. The new I/O connector has a compact, robust design with maximum dimensions of 11mm x 7.8mm x 9mm, which reduces installation space by up to 75% compared to RJ45 solutions and up to 28% compared to competing snap-in I/O solutions, and is currently available in two keying versions: "A" for Cat 5e and Cat 6a Ethernet applications and "B" for non-Ethernet applications. The new ix80 Series also features an optimized EMI/ESD shielding design for safe and secure data transmission up to 10Gb/s, can be mounted in parallel with a pitch distance of only 10mm, and is compliant with IEC PAS 61076-3-124. It is rated for 1.5A per pin, 30VAC, and operating temperatures extending from -40°C to +80°C.
LEMO's HALO LED Connectors are now available in two series — the original IP50 B Series and the new IP68 watertight T Series — with three different indicator designs: a wide halo indicator ring, a standard LED indicator, and a narrow halo indicator ring, all of which allow customers to configure the status, light intensity, and color using software. As part of LEMO's Intelligent Active Connector (IAC™) Program, the robust, push-pull connector series is also available with an embedded electronic chip capable of identification, counting, safety, and security features designed to maintain reliable connections in critical medical, military, and aerospace applications. The series is available with crimp or solder contacts and rated for operating temperatures extending from -40°C to +100°C.
Radiall's new F-Light free-space optical (FSO) transceivers deliver high-speed, fiber-free datacom solutions comprised of field-proven D-Lightsys® components. The unique design is suitable for both board-to-board and device-to-device communication setups and provides electronic design engineers with a new interconnect architecture concept ideal for use in aerospace, defense, industrial, medical, space, telecom, and test and measurement applications. The standard F-Light configuration is made of one transmitter and one receiver, set on each of the two devices and connected through an SMT electrical interface, and enables a working distance of 15mm with a misalignment tolerance of ±1mm and ±1.5° in any direction. This flexibility means that no adjustment is required between the transmitter and the receiver, which makes the new F-Light especially well-suited for transferring data from docking systems to mobile equipment or between blade board setups. The F-Light can handle 100Mb/s to 6Gb/s data rates over a wide range of protocols, including ARINC 804 and Gigabit Ethernet, has a free-space link that enables data transmission through windows to allow for communication in hermetic environments, works at 850nm, and is a Class 1 laser system compliant with ocular security operations. It is also compliant with shock, vibration, and humidity requirements for military applications and rated for use in operating temperature extending from -40°C to 90°C.
SCHURTER's versatile new DG12 Series power entry modules integrate an IEC inlet, circuit breaker, mains filter, and optional IP67 protection in an extremely compact design with a multitude of features, including a recessed two-pole ON/OFF rocker switch circuit breaker with one- or two-pole overcurrent protection, standard and low leakage mains filter, standard and high-inductance performance options, various colors and markings for both illuminated and non-illuminated switches, and current ratings extending from 0.05A to 15A. The IP67 unit features a circuit breaker with a factory mounted seal cover and a frame with inlay gasket, and is designed for front-panel mounting with sealed screws. Additional mounting options for the series include 1–3mm snap-in and front- or rear-panel screw-mount with top, bottom, or side flange. The filters are rated for 1–10A at 250VAC per IEC and 15A at 250VAC per UL/CSA and are available in standard or medical versions for Protection Class I and II. Applications include IT and telecom systems according to IEC 90650 and medical devices according to IEC 60601-1. The series is also compatible with V-Lock cord retention connection cables.
Amphenol RF's new 2.2/5 connector series is a compact version of its 4.3/10 connector series. The new series has a 53% smaller footprint than the previous version, can accommodate thick, low-loss cables up to a half-inch in diameter, is rated IP68, has a robust, but lightweight design, and provides low-PIM performance ideal for use in high-data-rate wireless applications, including small cells, mobile networks, distributed antenna systems, low-power base stations, and 5G communication infrastructure.
TE Connectivity extended its portfolio of M12 connectors with new IP67 L-code panel-mount PCB connectors designed to provide compact, high-power solutions for factory automation equipment in harsh and wet industrial environments. The new connectors are 40% smaller than Mini 7/8 connectors traditionally used for high-power connections, which enables enhanced design flexibility, and can handle up to 16A per pin — four times more power than standard M12 connectors, which ensures reliable and efficient power distribution. Per the current M12 IEC standard, the new M12 L-code connectors also offer standardized solutions for 24V power supply systems in PROFINET devices.
ept's Colibri high-speed board-to-board connectors 
are now available in 16Gb/s and 10Gb/s versions designed to provide outstanding signal quality in sophisticated high-speed data transfer applications, including USB 3.1 Gen2 and PCI Express 4.0 devices employed in industrial automation, medical, measurement, consumer electronics, transportation, and building technology. The 16Gb/s Colibri COM-Express boasts a compact design with a 0.5mm pitch and, like the 10Gb/s version, is available for board-to-board distances of 5mm or 8mm. It is also compatible with the Colibri standard version in terms of layout and mating. Plugs and receptacles are available in six standard pin counts: 40, 80, 120, 160, 200, and 220, as well as in a 440-pin version comprised of two 220-pin plugs or receptacles held together by a soldering frame.
Ironwood Electronics' new QFN socket (GT-QFN-3024) operates at bandwidths up 75GHz with less than 1dB of insertion loss, exhibits very low inductance and typical contact resistance of 20mΩ, and is designed for a 10.5mm x 5.5mm package size. It solderlessly mounts to PCBs, has an extremely small footprint that allows capacitors and resistors to be placed close by, has a clamshell lid with an integrated compression mechanism, and utilizes high-performance elastomer ideal for use in operating temperatures extending from -55°C to +160°C. It is ideal for hand test, temperature cycling, and debugging applications in silicon development and device characterization.
Pasternack
released a new line of millimeter-wave edge-launch PCB connectors for SERDES applications including high-speed networking, cloud servers, and supercomputing. The high-speed, high-performance connectors are removable and reusable, are currently available in 16 models with four end-launch connector interfaces: 1.0mm (110GHz), 1.85mm (67GHz), 2.92mm (40GHz), and 2.4mm (50 GHz), and provide VSWR as low as 1.10:1 over a wide bandwidth. They have stainless steel outer conductors and gold-plated beryllium copper center contacts, and some models offer reduced profiles with a 0.350" mounting width, which allows engineers and technicians to fit even more launches in the same PCB area.
Rosenberger's new RPC-1.35 Series connectors
for RF connections up to 90GHz are characterized by a highly robust mechanical design, high repeatability, high durability (3,000 mating cycles), and maximum return loss values. The product range includes semi-rigid and flexible cable assemblies, PCB connectors, test PCBs, cable connectors, in-series and inter-series adapters, test ports, floating and waveguide-to-coaxial adaptors, and gauge and calibration kits.
Amphenol RF
's new SMA Quick-Connect adapter has a unique push-turn thread-on/pull-off coupling mechanism that doesn't require any tooling for mating or unmating, easily converts any standard SMA plug test cable into a Quick-Connect cable without compromising the electrical integrity of the assembly, and dramatically reduces mating time in test and measurement applications. The precision-machined, 50Ω, straight-jack-to-straight-plug adapter offers the same high-quality coupling that customers expect from a threaded interface and extends the life expectancy of test cables.
Wire, Cable, and Cable Assemblies
TE Connectivity now offers IP67 M8 and M12 cable assemblies for harsh-environment industrial applications with extreme temperatures, including sensors, robotics, automated production equipment, process control systems, vision systems, industrial communications, and machine tools. The compact, high-reliability single- and double-ended cable assemblies are quick and easy to install and maintain, designed to ruggedly withstand EMI, chemical exposure, and mechanical stress, and can be used in combination with TE's male and female connectors and I/O modules. M12 configurations are available with 2, 3, 4, 5, and 8 poles and M8 configurations are available with 3 or 4 poles. Additional options include straight or angled connectors, shielded and non-shielded variants, PVC or PUR cable sheathing, and seven standard cable lengths: 0.5m, 1m, 1.5m, 3m, 5m, 7m and 10m meters. Custom cable lengths and physical properties are available upon request.
Intelliconnect
expanded its portfolio of high-reliability RF cable assemblies for high-frequency and mission-critical applications. The line now includes low-loss, semi-rigid, semi-flex, and conformable cables, connectors, and terminations that are well suited for use in a wide range of marine, medical, military, aerospace, microwave communications, oil and gas, rail traction, and test and measurement applications. The assemblies operate up to 70GHz and beyond, can be internally or externally armored, and are available in a variety of sizes and performance specifications. Phase matching is also available, and assemblies can be specified as matched sets or built to a specified phase length. The semi-rigid cables feature a solid metal outer conductor (usually copper or aluminum) that can be bent into shape as required, offer low loss, low VSWR performance, are phase stable, and are widely available in 0.047″, 0.085″, 0.141″ and 0.250″ diameters. The semi-flex cables offer a lighter, more flexible alternative to semi-rigid types and are typically available in 0.085″ and 0.141″ diameters, and the conformable or hand-formable cable assemblies have a tin-soaked copper braid that helps the cable stays in place after bending and, like the semi-flex cables, can use standard semi-rigid cable connectors.
Development Kits, Tools, and Materials
Schleuniger
's new CoaxStrip 6480 semiautomatic stripping machine for coaxial cables with outer diameters extending from 1.2–12mm increases production by an average of 15%, reduces operating costs, and guarantees high processing flexibility and quality. It also enables fast and easy machine setup, features precise and powerful drives, and is equipped with several unique processing functions, including cable-end detection, cable diameter verification, and automated cable retraction, as well as intuitive, high-performance control software. The new CoaxStrip 6480 also makes machine maintenance quicker and easier by allowing the protective cover to be removed without any tools and completely eliminates changeover times for changing mechanical parts since both the cutting blades and the centering and clamping jaws can be used for the entire range of wires.
BIRNS
introduced a new cold hydrostatic pressure precision testing system for deep submergence connectors and cable assemblies exposed to extremely low temperatures and depths. The system allows for 48 or more hours of continuous testing at 6km in a controlled 2°C (±1°C) environment and provides multiple automated and programmable pressure cycles with real-time electrical and optical testing data and digital pressure and temperature data. It was initially developed to meet customer requirements for a new 6km-rated BIRNS Millennium™ hybrid electro-optical pin configuration, the 3O-1F3, which features the company's 1.25mm optical ferrule.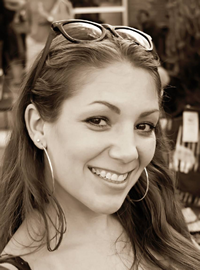 Latest posts by Christine Stieglitz
(see all)