Molex Expands Stac64 Family with 14-Circuit Hybrid System
Molex Stac64 Family Expands to include Hybrid System
Molex further expands its Stac64 product family with the introduction of the 14-circuit hybrid connection system. The Molex Stac64 hybrid system is comprised of a 14-circuit hybrid receptacle connector and both 14-circuit vertical and right-angle headers to meet the increasing terminal requirements for expanding in-vehicle functionality in automotive and commercial vehicles. Typical applications include in-car entertainment systems, interior lighting and navigation, power seat and door zone modules, and instrument panel clusters.
"Since its launch in 2006, the stackable nature of the Stac64 system has been widely accepted by the major automotive OEMs," said James Fan, global product manager, Molex. "Unique to the industry, the 14-circuit Stac64 hybrid system is available in all three USCAR color coding options, which solves common OEM body- and assembly-polarization issues."
Designed originally as a standard product system based on USCAR-2 Class II mechanical and electrical performance characteristics for unsealed connector applications, the Stac64 design has since secured new patents relating to the stackable header. "This design evolution differentiates the Stac64 family from the standard products available on the market today," adds Fan, "resulting in a new product specification for the Stac64 family, as well as a new Design Validation Plan Report (DVPR) worldwide."
The Stac64 stackable connection system allows OEMs greater design flexibility to support both low-level signal requirements as well as power applications upwards of 30.0A. It also allows the manufacturers to use header assemblies as standalone components or to gang multiple headers together to support a large range of signal and power needs for devices and modules.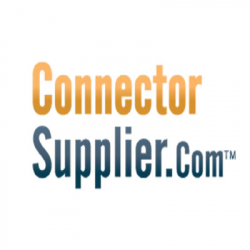 Latest posts by Connector Supplier
(see all)