Molex Experiences Strong Growth In Medical Business
Molex Experiences Strong Growth In Medical Business
Molex announced that in fiscal year 2013 it experienced double-digit growth in its global medical business. The company attributes this to an expanded product portfolio and customer base. Molex continues to deliver pioneering interconnect solutions to medical original equipment manufacturers (OEMs) around the globe, providing them with solutions that can easily be incorporated into the most groundbreaking healthcare products.
The company will showcase solutions for applications in implantable invasive, diagnostic imaging, therapeutic, surgical, and patient monitoring applications at MD&M Minneapolis, October 29-30, booth 1518. Additionally, Hank Mancini, a marketing manager for Molex subsidiary Affinity Medical, will participate in a Tech Theater session on October 29, 2:30-3pm to discuss the considerations a manufacturer must address when choosing a connector and mating receptacle for a new device.
"Our mission is to develop technologies that specifically address the unique challenges confronting medical device design engineers," said Anthony Kalaijakis, strategic medical market manager, Molex. "Customers that include Molex as part of the design process are going to benefit from our deep wealth of interconnect expertise, allowing them to get the best performance out of our products as well as their own solutions."
Contributing to the company's growth was the strategic acquisition of Affinity Medical Technologies, LLC. Specializing in customized interconnects for next-generation healthcare devices, the company's portfolio includes custom connectors and cable design and manufacturing. Applications include electrophysiology (EP), ECG, dental, Holter and ambulatory monitoring; ventricular assist devices; disposable and reusable catheter cables and invasive blood pressure cables; bulkhead receptacles; and device-to-device interface cables.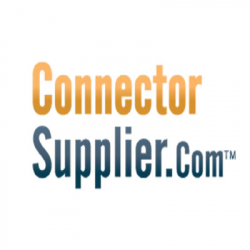 Latest posts by Connector Supplier
(see all)