Molex Brad Ultra-Lock Technology Makes Reliable Sealed Connections Faster
Push-pull seal surpasses performance of operator-dependent threaded connectors in afraction of the time
Molex is showcasing its Brad® Ultra-Lock® system, which is designed to bring the ease of a push-pull connector to IP67, IP68, and IP69K sealed connections in industrial environments, at Hannover Messe this week (Hall 9, Stand F76). The M12-compatible Brad Ultra-Lock technology provides a seal that surpasses the performance and reliability of traditional threaded connectors in a fraction of the time.
"Unlike the seal torque integrity of traditional threaded connectors, which are operator-dependent, Ultra-Lock connectors form a secure seal simply by aligning and pushing. A superior seal means fewer intermittent signals, less downtime for industrial operations, and increased productivity for valued customers," said Michael Meckl, global product manager, Molex.
The positive-locking Ultra-Lock design with built-in reliability eliminates the need to turn a coupler, as well as connector-related intermittent signals due to harsh conditions or installer error. In addition to enabling the safe, reliable connection of sensors, actuators, and other control devices, operational benefits of Ultra-Lock technology include up to an 80% reduction in electrical commissioning of industrial machinery and automation systems. The ability to change machine configurations quickly, without the need to hire a licensed electrician, can yield up to a 50% reduction in total installed cost.
Brad Ultra-Lock connectors are designed to remain securely mated under the stresses of machine vibration, cable pulls, and in-plant traffic of workers and mobile vehicles. The patented technology incorporates a mechanical locking feature and radial O-ring compression seal to lock out moisture, water, dust, solvents, and other chemical contaminants. Installed with a single push, the stainless steel IP69K rated Ultra-Lock repeatable seal can withstand high-pressure washdowns up to 1,500psi.
Suitable for power, signal, and communication connections, including Ethernet and USB connections, the Brad Ultra-Lock sealed connection system expedites the commissioning of equipment and machinery, including: commercial vehicles, industrial automation controls and equipment, food and beverage processing applications, telecommunications base stations, material handling equipment, and petrochemical machinery. Rated for Class 2 power and network circuit applications, Ultra-Lock connections are rated to 250VAC/DC and for up to 4A.
"On distribution blocks or sensor applications, or any equipment requiring a sealed watertight connection, the breakthrough, threadless design of the Molex Brad Ultra-Lock system provides faster, easier handling of machine installation and maintenance with optimum scalability to configure, modify, or expand systems," said Meckl.
The Brad Ultra-Lock product family includes cordsets, splitters, panel mount receptacles that accept both Ultra-Lock and traditional M12 threaded cordsets, and pre-wired distribution boxes to simplify wiring of I/O devices. For more information, please visit https://www.molex.com/link/ultralock.html.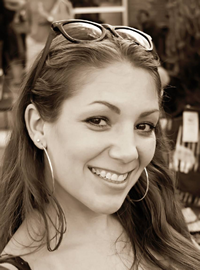 Latest posts by Christine Stieglitz
(see all)