Microwave & RF Connector Products
This week's Product Roundup highlights microwave and RF connector solutions from leading suppliers, including non-magnetic connectors designed for use in MRI machines and other sensitive equipment.
Microwave & RF Connector Products
Omnetics
' Nano Coax Connectors exhibit excellent VSWR, return loss, insertion loss, and impedance, and are available as Hybrid Micro-D or standalone contacts. The Hybrid Micro-D version offers a variety of coax/signal configurations for enhanced circuit design flexibility in space-constrained application, while the standalone version provides optimal performance in one of the lowest form factors on the market. The range has gold-plated copper alloy contacts per MIL-DTL-83513, is available with cable-to-cable, edge-launch, and through-hole terminations, and is compatible with low-loss, 50Ω, 29AWG (0.047") coaxial cables. It is also resistant to shock and vibration and is rated for 2,000 mating cycles, frequencies spanning DC to 20GHz, and operating temperatures extending from -55°C to 125°C.
Cinch Connectivity Solutions
' JohnsonTM non-magnetic RF coaxial connectors and cable assemblies provide reliable, high-density power and RF signal transmission and are available with SMA, SMB, MCX, MMCX, and N-Type coaxial interfaces. The range is especially designed to fulfill the rigorous performance requirements for medical equipment, including magnetic resonance imaging (MRI) and magnetic resonance angiography (MRA) machines, and includes more than 100 part numbers. Microminiature MCX and MMCX connector variants are ideal for use in MRI equipment with smaller RF flex and array coils designed to image smaller body parts, such as hands, wrists, and feet. These variants are also well suited for use in MRI machines with small, multi-channel coil packages, as they provide a rugged, positive, snap-on coupling design with high mating cycles. MMCX modules can also be configured as rails, blocks, and cable handles, and can enable rapid RF coil hookups and change-outs. Other variants in the range are designed to improve multi-coil imaging resolution at greater physical depths within the body.
Kensington Electronics
offers Telegartner's SIMFix® Series rugged RF connectors, which deliver excellent technical performance, including return loss and intermodulation, in mobile communications applications including antennas, transmitters, adaptors, and surge suppressors. These field-mountable 7-16, N-Type, and 4.3-10 connectors have a threaded coupling mechanism and threefold protection against water ingress — an O-ring on the outer cable jacket, special sealing between the outer conductor and outer jacket, and barrier sealing on the center contact — enabling their use in outdoor applications. Designed to terminate several different sizes of corrugated cables (including 0.25", 0.5", 0.5" flex, 0.875", 1.5", and 1.625"), the range enables quick, easy, and reliable assembly with specialized tooling. SIMFix Pro variants are rated IP68 and provide guaranteed protection against water damage, even after years of service, in every climate, worldwide. SIMFix ST variants are rated IP67, are shorter and more cost-effective than Pro variants, and are ideal for indoor applications or those with additional sealing. SIMFix CA Series connectors are available in both Pro and ST variants, and are designed for use with either copper or aluminum outer-conductor cables.
ERNI's miniature, 0.8mm-pitch MicroStac® SMT connector series offers anti-magnetic single-row, 12-pin and dual-row, 54-pin configurations with a 5mm board-to-board stack height, a 1.5mm effective wipe length, and contacts designed specifically for medical and instrumentation applications, such as MRI machines, in which ferrous materials can be hazardous and degrade test results.
Samtec
offers a wide range of high-performance, non-magnetic microwave and RF interconnect products designed to support optimal safety and accuracy in a variety of medical and aerospace applications. These interconnects are identical to standard products with regard to dimensions and footprints so designers can reuse boards, saving both time and money, if device upgrades to true non-magnetic are required. Popular non-magnetic RF interconnects include SMA, SMB5, MMCX, MMCXZ, MCX, SMO RF174, RF178, and RF316, amongst others. For more information, contact Samtec's RF Technical Group.
Schleuniger
's new CoaxStrip 6380 coaxial stripping machine is a fully programmable multi-step stripping machine for single-conductor wire and coaxial, triaxial, and multi-conductor cable. The versatile, user-friendly machine delivers a 20% increase in production output compared to previous generations and features including very fast cycle times, multiple steps with freely selectable stripping sequencing, cable diameter verification, cable end detection, automated cable retraction for flexible cables, and an innovative stripping head guarantee extreme precision and reliability. The machine also features Schleuniger's standardized S.ON user interface for simple programming, a sample programming library, and 1,000-program memory, and is ideal for low-volume, quick-changeover applications as well as high-volume production runs, providing the best possible flexibility and productivity for a wide variety of production needs.
I-PEX Connectors
' MHF® I LK Micro RF Coaxial Connector System features a built-in locking mechanism that prevents accidental disengagement from the PCB in high shock and vibration applications within the automotive, airline, and drone industries, eliminates the need for messy epoxies and adhesives, and increases productivity and reliability. Used to connect antennas to radios while maximizing performance within minimal space, these tiny connectors measure just 4.2mm x 4mm x 2.9mm (PCB pattern length x PCB pattern width x mated height) and support multiple transmission standards, including: Wi-Fi, 4G LTE, Bluetooth, GPS, M2M, IoT, SigFox, WiSUN, NB-Iot, and LoRa. They are also compatible with MHF I and MHF II micro RF plugs and receptacles and are available with various cable lengths, colors, and sizes (outer diameters spanning 0.81 to 1.8mm).
BTC Electronics
offers best-in-class RF connectivity products from the Cinch Connectivity Solutions' Trompeter Line, which delivers high-quality signal integrity performance in demanding telecommunications, mil/aero, broadcast, and machine-to-machine communications applications in which weight is not a primary concern, including: digital data bus, video pair, and base-band circuits, and other guarded, noise-free circuits. These coax, twinax, and triax connectors, cables, and assemblies ensure reliable protection against extraneous noise with two concentric contacts that are isolated from both each other and the shielding connection and typically meet or exceed standards including: Bellcore NEBS, MIL-C-49142, MIL-STD-1553B data bus, MIL-C-39012, and GR 326.
Newark element14
stocks a wide range of 50Ω, RoHS compliant coaxial connectors, cable assemblies, and adapters from Amphenol SV Microwave. Offerings include: straight 2.4mm jack to 2.4mm jack, 2.4mm jack to 2.92mm jack, 2.4mm plug to 2.92mm jack, 2.92mm jack to 2.92mm jack, and 2.92mm plug to 2.92mm plug coaxial adapters; 12" T-Flex 405 or semi-rigid coaxial cable assemblies with 2.92mm straight plugs; 1.85mm, 2.4mm, and 2.92mm panel-mounted, straight-flanged jacks with screw or compression terminations and gold-plated beryllium copper (BeCu) contacts; 1.85mm, 2.4mm, and 2.92mm board-mounted straight or right-angle jacks with gold-plated BeCu end-launch coaxial terminations; and 2.92mm cable-mounted straight plug connectors with semi-rigid coaxial cable.
Interested in a specific market? Click a market below for current articles and news.
Automotive, Consumer, Industrial, Medical, Mil/Aero, Datacom/Telecom, and Transportation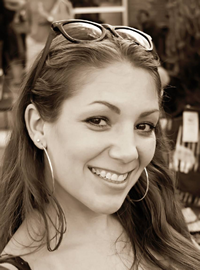 Latest posts by Christine Stieglitz
(see all)