Medical Connector Product Roundup: May 2018
This week's product roundup highlights medical connector solutions from top suppliers.
Omnetics
' PZN Polarized Nano Connectors are some of the smallest mil-quality, board-to-cable connectors available in the industry. Designed to deliver high-reliability performance in an ultraminiature package available in a variety of wired and board-mount options, the range features a lightweight, low-profile, and extremely rugged nanominiature-pin-to-socket system, 0.025" (0.64mm) spacing, and insulators designed to hold one row of pins and one row of sockets, which effectively polarizes the connector without the additional space required for guide pins. PZN connectors are available with 4–24 gold-plated contacts and prewired, wired cable, straight through-hole, horizontal SMT, and vertical SMT terminations. They are rated for operating temperatures spanning -55ºC to 125ºC (200ºC with HTE), 200-cycle durability, 250VAC RMS at sea level, and 3A per contact, and exhibit robust resistance to shock and vibration. COTS versions are also available.
Amphenol ICC
's LUSB Series Lockable USB Connectors are available with USB 2.0 and USB 3.0 connector interfaces, have a locking latch that must be intentionally raised for removal to prevent accidental disconnection, ensure secure data transmission, are easy to install and remove, and meet RoHS environmental standards. Rated for up to 1,500 cycles, the series is well suited for use in many applications across the medical, communications, data, consumer, industrial, instrumentation, and automotive markets. Medical applications include diagnostic, analysis, and ultrasound equipment.
Newark element14
stocks metal and plastic JBX Series circular, waterproof push-pull connectors from Esterline Connection Technologies — SOURIAU. The metal JBX Series connectors feature high-density, 0.5mm contacts in miniature housings with IP40 and IP68 sealing in both mated and unmated conditions to suit space-constrained indoor and outdoor applications in the medical, robotic machine tool, building automation, instrumentation, measurement, off-road, mining, LED lighting, and telecommunications markets. The series delivers secure, reliable connections with a push-pull locking mechanism that requires only two fingers to mate and unmate and provides audio, tactile, and visual confirmation of proper mating. It also features mixed power and signal layouts to reduce system complexity and minimize component and installation costs, has 360º EMI shielding to ensure proper transmission and signal integrity, which is especially useful in high-resolution medical imaging applications, and is designed to withstand more than 5,000 cycles.
ODU MEDI-SNAP® connectors
are lightweight, plastic, push-pull circular connectors designed to suit a wide variety of medical applications, and are also ideal for use in industrial and test and measurement applications. They are 75% lighter than comparable metal connectors, highly resistant to chemicals, compatible with autoclave and other sterilization processes, and enable simply plug assembly and minimal maintenance. They have non-magnetic, touch-proof plastic housings with a space-saving design, versatile mechanical (pin and groove) and color-coded keying options, and push-pull locking. The range is available in two sizes with up to 26 positions, solder or PVC terminations, and optional EMC shielding, and is RoHS compliant and rated for 2,000 mating cycles. They are available in the ODU web store and usually ship within 48 hours.
SCHURTER
's compact DD14 Power Entry Modules with enhanced, double-stage, standard or low-leakage medical filters are suitable for medical equipment according to IEC 60601-1 and home appliances according to IEC 60335-1. The modules combine an IEC C14 appliance inlet with a two-pole switch and two-pole fuse holder that meets the enhanced fire safety requirements outlined in IEC 60127-6, and deliver excellent EMC performance with a depth-saving two-stage filter that integrates directly in line with the power input and suppresses interference voltages more effectively and over a much broader spectrum than single-stage filters. Both screw-in and snap-in filters are available. The screw-in version is installed by screwing the metal casing of the filter to the panel using its horizontal or vertical flange. The snap-in filter eliminates the flange and consumes even less panel space. The modules are rated for current levels up to 10A at 250VAC according to IEC and 8A at 125/250VAC according to UL/CSA. They are compatible with V-lock retaining cordsets, are ENEC and cURus approved, and are priced at around $25 per 100 pieces.
Samtec's FireFly™ Micro Flyover™ System is the first interconnect system that gives designers the flexibility of using micro footprint optical and copper interconnects interchangeably with the same PCB connector system. Based on a high-performance interconnect system that enables the use of high-performance active optical engines or low-cost copper cables, the system features a non-magnetic, lightweight design, an industry-leading miniature footprint that allows for higher density closer to the data source, which makes it especially well-suited for use in medical applications, and enables chip-to-chip, board-to-board, on-board, and system-to-system connectivity at data rates up to 28Gb/s. The ECUO Series Optical Micro Flyover Cable assembly is available in x4 and x12 designs capable of 14, 16, and 28 Gb/s transmission. The ETUO Extended Temperature FireFly withstands operating temperatures spanning -40°C to +85°C for more rugged applications. End options include MPO (MTP), MT, MXC, and ARIB, and heat sink options include flat and grooved designs for conduction cooling, and standard pin-fin, PCIe pin-fin, and high-performance pin-fin designs for convection cooling.
BTC Electronics offers the Delta Electronics MHF/U.FL Series miniature coaxial interconnect system. Designed for use in compact wireless devices, the series has a low mated height of less than 2.5mm, a small footprint measuring 7.7mm², and a wide operating frequency range spanning DC to 6GHz. Receptacles are packaged on tape and reel for use with automated pick-and-place equipment and plugs are supplied on ultrafine coaxial cable assemblies or RG-type cable assemblies configured in MHF/U.FL plug to MHF/U.FL plug, MHF/U.FL pigtail, or MHF/U.FL plug to SMA, MCX, MMCX, or one of several other standard connector options.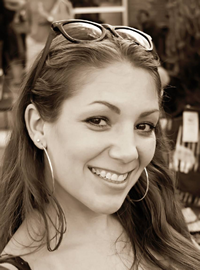 Latest posts by Christine Stieglitz
(see all)