Molex Now a John Deere Partner-Level Supplier
Molex Now a John Deere Partner-Level Supplier
Molex earned recognition as a Partner-level supplier for 2012 in the John Deere Achieving Excellence Program. The Partner-level status is Deere & Company's highest supplier rating. Molex was selected for the honor in recognition of its dedication to providing products and service of outstanding quality as well as its commitment to continuous improvement. Company employees accepted the recognition during formal ceremonies held March 6, 2013, in Davenport, Iowa.
Molex's global manufacturing network serves John Deere divisions and customers worldwide. Molex brings expertise in datacom, telecom, industrial, and automotive industries to support John Deere initiatives aimed at enhancing automation and the productivity of next-generation equipment.
Suppliers who participate in the Achieving Excellence program are evaluated annually in several key performance categories, including quality, cost management, delivery, technical support, and wavelength, which is a measure of responsiveness. John Deere Supply Management created the program in 1991 to provide suppliers with evaluation and feedback to promote continuous improvement.
"As a global leader in proven interconnect technologies, we work hard to continually enhance designs to meet rising demand for connectivity in commercial transportation and agricultural equipment. Our solutions are built to last and help make innovation possible," said Greg LaMirand, global business development manager, Molex. "We are proud to earn the prestigious Partner-level status in the John Deere Achieving Excellence program."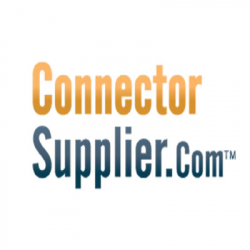 Latest posts by Connector Supplier
(see all)