IPC Welcomes New Senior Director of Learning and Professional Development
IPC — Association Connecting Electronics Industries® announces the addition of Dave Hernandez, senior director of learning and professional development, to its staff at IPC headquarters in Bannockburn (Chicago), Illinois. 
Hernandez joins IPC with 18 years of experience in education. He specializes in educational technology, competency and certification modeling, and strategic planning. For the last eight years, Hernandez acted as the director of education development and systems for the American Welding Society. Prior to that, his experience included time as the director of training and development for a financial services firm in South Florida.
While at IPC, Hernandez will be focusing on growing IPC EDGE, a new learning management system, and will work to expand IPC's online educational offerings to help address the skills gap in the electronics industry and reach the next generation of employees.
"IPC is excited to add Dave Hernandez as the senior director of learning and professional development," said John Mitchell, IPC president and CEO. "Dave brings a wealth of knowledge and experience that will help IPC grow as an association and further enhance our members' success."
Dave Hernandez can be reached at [email protected].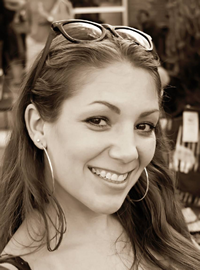 Latest posts by Christine Stieglitz
(see all)