Innovations in Electronics Manufacturing for Medical Devices
Innovations in Electronics Manufacturing for Medical Devices
Electronic medical device manufacturers are under constant pressure to deliver innovative products on time and within budget, while contending with rapidly changing technologies, increasing product complexity, and strict compliance and safety standards across a global marketplace. To help address these challenges, IPC – Association Connecting Electronics Industries will host a one-and-a-half day conference, "Innovations in Electronics in Manufacturing for Medical Devices," June 12-13 in Minneapolis, Minn.
"Global regulations, lead-free technology, evolving manufacturing processes, reliability demands, and R&D issues are transforming the way medical device companies manage their supply chains," said Sanjay Huprikar, IPC vice president of member success. "This conference is focused on the innovations taking place in electronics manufacturing at every stage of the medical devices supply chain."
Subject matter experts from Mayo Clinic, Medtronic, Philips Healthcare, Boston Scientific, St. Jude Medical, Micro Systems Engineering, Sanmina Corporation, Celestica, Jabil, Benchmark Electronics, Endicott Interconnect Technologies, Indium, HDPUG, Frost and Sullivan, and more will help attendees identify new market forces driving cost reductions, discover new lead-free technology breakthroughs, address sustainability challenges, and obtain practical and advanced manufacturing techniques for the age of miniaturization.
Other conference topics include: the role of EMS providers in medical device innovation, the medical electronics ecosystem, R&D efficiency and effectiveness, clinical adoption of medical technologies and design, and quality and reliability strategies for miniaturized medical microelectronics.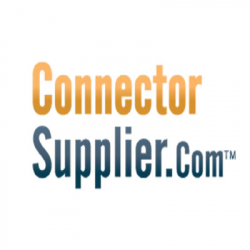 Latest posts by Connector Supplier
(see all)