January and February iPad & Starbucks Drawings
January and February iPad & Starbucks Drawings
In January and February, one reader** will be picked at random to receive an iPad mini, and 25 subscribers will receive $5 Starbucks gift cards.
Check out our new look and new features in upcoming issues:
Feb. 4 Connector Supplier: The Computer Peripherals Issue, Automating Smart Homes, CES Review

F

eb. 18 Connector Supplier: The Transportation Issue, Railway Update, DesignCon Review
Feb. 11 Cable Assembly Supplier: The Medical Marke

t
Thank you for being a part of our efforts to build a stronger, more connected industry. We look forward to keeping you "connected." Let us know how we are doing or send us any suggestions for future improvements.
Alice Tanghe, VP and Managing Editor
E: [email protected]
** Winners will be chosen from readers who have viewed our publications during the months of January and February 2014.
Important! To Keep Your Subscription Coming
We have changed our e-newsletter service provider. 
To continue receiving your subscription: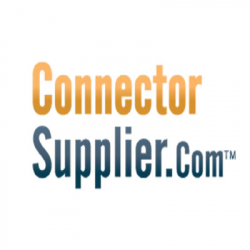 Latest posts by Connector Supplier
(see all)