Intercontec's Hybrid Connector System for Power, Signal, and Communication in One Circular Connector
November 2013
Intercontec's Hybrid Connector System

Electric drive systems and automation solutions can be interconnected with a one-cable solution from Intercontec, with power ranging up to 44 KW. Rather than two separate cables for power and signal plus communication, it is possible to combine both into a one-cable/connector unit using the new Series 740 htec hybrid connector system, now available in addition to the smaller Series 723 htec hybrid connectors series. This innovative connector utilizes the speedtec quick-connection system and accommodates power conductors up to 6AWG.
The tri-functionality of power, signal, and communication in one circular connector housing can be configured individually. In addition to different pin layouts and codings, the user can choose from a number of separately shielded Ethernet elements with one, two, or three wire pairs. Where space is tight, resolver and fieldbus connectors can be eliminated completely, as the Series 740 htec combines three connectors into one.
The advantages are clear: Besides saving costs for cable and connectors, it is possible to reduce the space requirements on the machine and also the control cabinets. Cabling, maintenance, and cleaning are a lot easier with the htec connector, which is available with a traditional metal housing or a manipulation-proof plastic coat over the metal housing.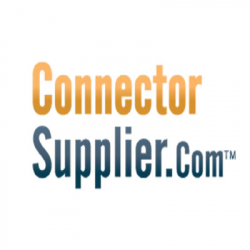 Latest posts by Connector Supplier
(see all)