Industry News: May 2017 – Part II
Interconnect Industry News Updates
Distribution News
Heilind Electronics now offers Switchcraft's new Right Angle Tini-QG Mini XLR Series circular connectors. Part of the XLR Sealed Series, which features an extra-long mating cycle and IP66 waterproof protection, the robust new connectors accommodate cables up to 0.15", offer a larger flex relief for lengths up to 0.21", and feature a chuck-style strain relief and push-button latching mechanism for easy installation. Ideal applications include: industrial process controls, video cameras, medical equipment, and communication devices.
CDM Electronics now stocks the latest generation of Eaton's Micro-Military Circular Connector Series. Featuring shell diameters as small as 11mm (0.43"), the series consists of fast-mating M1 dual-start and M5 triple-start connectors optimized for harsh environment military and aerospace applications ranging from C4ISR to weapons systems and space flight. Designed to meet all MIL-DTL-38999 requirements in a package that's 40% smaller, 50% lighter, and offers higher contact densities than conventional MIL-DTL-38999 connectors, the range also features redundant retainers and an epoxy bond that prevent insert movement within the shell.
HARTING invested €40 million in a modern European distribution center facility tentatively expected to be up and running, shipping a projected 20,000 items per day, in early 2019. Upon completion, the highly automated, paperless warehouse will employ RFID technology and driverless transport systems and feature 4,500m2 of space – enough to house 6,500 pallets and around 120,000 warehouse containers. Upon groundbreaking, the mayor and city council of Espelkamp named the road leading into the new facility "Marie-Harting-Strasse" in honor of the founding entrepreneurial partner.
PEI-Genesis is an authorized, value-added distributor for the Falcon Series connectors from Trolex®. These ATEX- and IECEx-certified, explosion-proof, multi-pin, two-stage bayonet coupling connectors provide robust USB and fiber optic connector solutions for power and data cables in hazardous environments, are easy to install, enable short-term disconnect with live power for ease of maintenance, and are highly tolerant of contaminants and debris. Ideal applications include: oil and gas, offshore, mining, process plants, and other hazardous industrial applications.
Mouser Electronics now offers Samsung's ARTIK™ IoT platform. This family of modules, development kits, and accessories is designed to help developers capitalize on easy-to-use, open and enterprise-grade APIs, SDKs, and tools to quickly bring wearable, smart, and IoT solutions to market.
Event News
Schleuniger's Canadian Sales Manager, Harry Coates, will provide hands-on demonstrations of several of its innovative wire processing solutions, including stripping, cutting, crimping, and marking machines, at EPTECH Vancouver, which will take place June 1, 2017, at the Molson Canadian Theater.
Pasternack is attending IMS 2017 in Honolulu June 4 – 9. Exhibiting at booth #514, the company will perform live demonstrations of its Cable Creator™ tool, which allows customers to quickly and easily design and order more than 250,000 cable assembly configurations built from an inventory of 1,300 connectors and 120 cable types. Features include: instant pricing, detailed datasheets, online ordering, and same-day shipping.
Timron Advanced Connector Technologies is presenting an intensive, three-day course, "Electrical Contacts and Connector Design or Electronics and Microelectronics Applications," June 5 – 7, 2017 in a Boston suburb. The course will cover basic principles of electrical contacts in electronic connectors; key metallurgical and mechanical properties of contact materials, claddings, and electroplates; root causes of connector degradation; and design methodologies for separable crimp and binding screw connectors.
Sager Electronics is attending the 2017 Sensors Expo and Conference, which will take place June 27 – 29 in San Jose, California. Exhibiting at booth #1110, Sager will promote its sensor solutions for medical, industrial, measurement, and detection products.
Avnet announced Hardware Studio, a collaborative initiative with Kickstarter and Dragon Innovation that will help hardware makers design products and achieve production readiness prior to launching their crowdfunding campaign, at Maker Faire Bay Area 2017, which took place May 19 – 21 in San Mateo, California. Set to launch in September, the initiative is comprised of the Hardware Studio Toolkit, a community site with tutorials and live webinars, and the Hardware Studio Connection, a more selective program that provides hands-on support from Avnet and Dragon engineers, as well as discounts on components and services.
Cinch Connectivity Solutions is celebrating 100 years of ingenuity this year. In 1917, Arthur Kimbell, a 27-year-old civil engineer with a vision to revolutionize the automotive industry with the push-button window fastener, founded the Automotive and Engineering Company, which later became Cinch. Historical highlights include selling fasteners and hangers to Henry Ford's new business and taking flight in the first U.S. space program.
PEI-Genesis is celebrating a notable milestone: achieving an inventory of one million unique parts. The company's connector and cabling solutions are widely employed in harsh environment industries, including: military, aviation, energy, industrial, rail, and mass transit.
Avnet launched its SK002 Visible Things Industrial IoT Starter Kit for the development of Industrial IoT applications, including lighting, energy monitoring, predictive motor maintenance, and more, at IoT World 2017, which took place May 16 – 18 in Santa Clara, California. The new kit helps engineers quickly design, test, and deploy IoT systems and applications with secure hardware and embedded software that connects smart sensors and embedded devices to the cloud.
Award News
Cinch Connectivity Solutions presented Aeroflite Enterprises Inc. with its inaugural President's Award for the 2016 calendar year at EDS 2017, which took place May 16 – 19 in Las Vegas. The President's Award is given annually based on excellence in sales growth, service, customer satisfaction, and engagement.
AVX Corporation received a prestigious 2016 Rockwell Collins Platinum Premier Award, which honors top-performing suppliers for having maintained the highest levels of quality, delivery, and business alignment over the full course of the year, and is the highest recognition a company can achieve through Rockwell Collins' Trusted Supplier Program. Suppliers that earn a Platinum Premier Award have achieved zero direct defective parts per million (DPPM) and fewer than 1,000 DPPM in purchased assemblies, 99.9 – 100% on-time delivery, and the highest levels of performance in all three business alignment categories: ownership, technology, and customer support.
Mouser Electronics
has been named Best Global Distributor for 2016 by Digilent, a leading engineering design company that provides universities, students, engineers, and OEMs with technology-based educational tools. Mouser stocks a broad line of Digilent products, available for immediate delivery worldwide.
Mouser Electronics also received the esteemed NorthFace ScoreBoard AwardSM and certification from Omega Management Group for the fifth consecutive year. Based exclusively on customer surveys from around the world, the award recognizes Mouser as exemplary in all categories, giving Mouser a 99% customer satisfaction score based on overall order experience.
Partnership, Promotion, & Personnel News
DeepFlight, a leading manufacturer of high performance personal submarines, recently selected BIRNS to supply a range of custom penetrator assemblies for its new DeepFlight Super Falcon 3S, which was especially designed for ocean tourism. The high-density, ABS-certified, custom penetrators will be crafted from anodized aluminum and rated to 400fsw.
Mouser Electronics named Coby Kleinjan Mouser's Vice President of Americas Customer Service and Sales. Kleinjan, a 10-year Mouser veteran, was previously Director of Special Accounts.
TE Connectivity appointed Pius Arnold as Head of Sales for the Intercontec product portfolio within its Automation and Control business. TE purchased the Intercontec group of companies in September 2016 to expand its range of solutions for harsh environment applications with the group's heavy-duty connectors.
NAI appointed Jason Porter to the position of Director of Engineering and Continuous Improvement. Porter brings more than 20 years' experience in engineering, sales, manufacturing, and strategic planning for global operations and worldwide markets to the position, and will be responsible for all product development and application engineering, in addition to the company's Global Quality Management System and business management practices.
Mouser Electronics promoted Mark Burr-Lonnon to Senior Vice President of Global Service and EMEA and APAC Business. Since moving to Mouser in 2008 from its parent company, TTI, Burr-Lonnon has led Mouser's global management team. He is largely responsible for planning, directing, and coordinating Mouser's global growth and expansion activities, and offers more than 30 years of global electronics distribution experience.
IPC – Association Connecting Electronics Industries® announced Dave Hernandez as its new Senior Director of Learning and Professional Development. Hernandez, who spent the last eight years as Director of Educational Development and Systems for the American Welding Society, brings 18 years of educational experience to the position and will focus on growing IPC EDGE, a new learning management system, as well as expanding IPC's online educational offerings to help address the skills gap in the electronics industry and reach the next generation of employees.
Sager Electronics promoted Randal Stone, BSEE, to Director of Sales Engineering for Sager Power Systems, a specialized group within Sager Electronics dedicated solely to power supply and thermal management solutions. Stone, who previously served as their Southwestern Power Systems Regional Sales Manager, is now responsible for the entire North American sales engineering team.
Raymond Rene, BSEE, is the new Engineering Manager for Sager Electronics' Power Solutions Center in Carrollton, Texas, and brings more than 20 years' experience to the position, along with a proven history of design expertise and technical management. Rene will lead a team of in-house engineers in the design of power supply and thermal management solutions that meet customers' safety, quality, and functionality requirements.
Sager Electronics also welcomed Don Baldwin, an industry veteran with more than 20 years of engineering experience, as Supplier Marketing and Product Manager for Power. Baldwin will manage key power supply manufacturers, provide training and support to engineering and sales teams, and build tools to help design engineers find ideal solutions for their application requirements.
Fiber News
A new study by RVA, LLC for the Fiber Broadband Association links widely available fiber-to-home service to more jobs, a better economy, and new business formation. Using macro and micro economic techniques to compare communities where fiber is widely available with those where it's not, researchers show fiber is accelerating the connected economy throughout the United States.
FiberLight, LLC has begun providing service along its long-haul fiber optic network expansion project at the Texas-Mexico border. This network provides direct connectivity into pivotal south Texas data centers, including McAllen Data Center, and is the first to connect Mexico with the central United States in 20 years. Orders are now being accepted for lit transport up to 100-gigabit, dedicated Internet access, and dark fiber leasing along the network, which connects areas in the Texas valley to major cities including Houston, San Antonio, Austin, and Dallas.
Infinera, a provider of intelligent transport networks, announced a successful subsea field test with Canalink, a wholly owned subsidiary of the ITER group that owns a system of undersea fiber optic cables. The test, conducted with the Infinera Infinite Capacity Engine (ICE4), and featuring the company's fourth-generation photonic IC, demonstrated the ability to achieve 13 times the capacity initially estimated for subsea cables, with the goal of moving such cables to higher modulation formats for increased fiber capacity and greater ROI.
Standards News
ASTM International published a new specification, B1005: Specification for Copper-Clad Aluminum Bar for Electrical Purposes (Bus Bar), to help standardize the production and use of six classes of bimetallic, copper-clad aluminum bus bars, which provide cost-effective alternatives to pure copper or aluminum conductors.
Amphenol Industrial offers a wide range of commercial and MIL-spec-qualified connectors, is approved to ship MIL-DTL-26482 Series 1 crimp and solder connectors, in addition to M derivatives and commercial equivalents, and has stock on hand for immediate shipping.
Recently posted:
[related_posts limit="10″]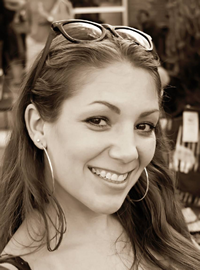 Latest posts by Christine Stieglitz
(see all)