Industry News: September 2017
Do you have your finger on the pulse? We do! Here's the last few weeks of industry news in a nutshell, with links to full press releases for further information.
Event News
Heilind Electronics will showcase its marine interconnects, cable glands, wire protection devices, electromechanical products, sensors, and more at the International Boatbuilders' Exhibition and Conference (IBEX) in Tampa, Florida, September 19–21. Visit Heilind at booth #2141 for more information and to enter drawings for both 100 NMEA 2000 network starter kits, made available in partnership with Amphenol LTW, and several YETI ramblers, made available in partnership with Molex.
Nicomatic is exhibiting at the 2017 SGIA Expo for specialty printing and imaging technology October 10–12 in New Orleans. Register for your free expo pass and visit Nicomatic at booth #2615.
Schleuniger is exhibiting at The Assembly Show October 24–26 in Rosemont, Illinois, and will provide several hands-on demonstrations of its innovative solutions for stripping, cutting, crimping, and marking all types of wire, including its pre- and post-processing machines, the PreFeeder 3200 (pictured) and CableCoiler 1450. Register using discount code SCHLVIP for free registration through October 17 and visit Schleuniger at booth #231.
Schleuniger is also exhibiting at ATX Minneapolis November 8–9, and will demonstrate its innovative wire processing solutions, including the new Mercury-4 laser wire stripping machine (pictured), its EcoCut 3200, MultiStrip 9480 cut and strip machine, and more at booth #729.
Award News
Molex was the only interconnect company to earn Carlton-Bates' prestigious 2016 Supplier Excellence Award for achieving standout results in areas including total application cost, annual growth, and the development and delivery of superior products and services.
Mouser Electronics announced that Mouser Director of Supplier Management, Les Balamut, has been honored by Neutrik USA with the 2016 Supplier Manager Excellence Award for Lifetime Outstanding Support. Balamut, who has managed the Neutrik line at Mouser since 2009, was recognized for a history of outstanding performance, deep knowledge of the Neutrik product line, and overall outstanding support over the years.
The ODU-MAC® ZERO connector has been nominated for the 2018 German Design Award, which honors designers and manufacturers of innovative products and projects. The modular, hybrid connector is lightweight, ergonomic, and non-magnetic, and ideal for use in industrial, test and measurement, and medical applications. It also features a high packing density, a diverse range of coding options, and a sleek, compact design with a snap-in locking system.
Mouser Electronics recently celebrated its 2017 Mouser Best-in-Class Awards winners (left to right): Sumit Awasthi, Analog Devices; Renée Dill, Molex; Adam Osmancevic, Lumileds; Jen Lintner, Amphenol; Mandar Deshpande, TE Connectivity; Catherine Côté, Cypress; and Tammy Stine, TE Connectivity, who were recognized for demonstrating best-in-class teamwork and performance.
Mouser also recognized (left to right) Doug Lippincott, Panasonic; Cheryl Swaim, KEMET; Steve Nye, Vishay Intertechnology; and Dee Fuller, Amphenol with President's Award honors for having won Best-in-Class awards five or more times, demonstrating consistently exemplary performance.
Molex awarded Avnet Abacus with its 2016 European Distributor of the Year Award, which recognizes one outstanding channel partner for advancing Molex technology solutions through demonstrated growth in sales coupled with financial, operational, and executive management excellence. 
HARTING received an award for exceptional quality from Hitachi Rail, which utilizes a wide range of HARTING's Han, DC1, and DC2 connectors and jumper cables on its rolling stock, including its AT200 and AT300 trains.
Mouser Electronics has been honored with over a dozen top business awards from its supplier partners for exemplary performance in 2016. Award criteria included double-digit sales growth, fastest NPI, and best-in-class marketing. 
Sager Electronics was recognized by ZF Electronics with a Partners in Progress Award for 2016. 
The HARTING Technology Group received the Railsponsible CSR Award from Railsponsible, a European rail vehicle industry sustainability initiative that works to implement minimum social and ecological standards and fair competition practices at all stages of the supply chain.
Partnership, Promotion, & Personnel News 
PEI-Genesis expanded its distribution partnership with LEMO, and is now authorized to market and sell LEMO connector solution across the European Union, Israel, and Africa, as well as in North America. 
Avnet and TD next, a Telecom Design business unit, signed an agreement expanding Avnet's current franchise exclusive in EMEA to include the Americas. Avnet now supports the technical and sourcing requirements for customers implementing the company's cutting-edge wired and wireless technologies for the development of IoT imaging and communications solutions.
ITT Cannon published a new catalog featuring rack and panel connector solutions for commercial aerospace applications, including avionics, cabin systems, and in-flight entertainment and connectivity.
binder USA recently launched its new website, which is designed around binder product ranges, including subminiature connectors, automation technology, and power connectors, and geared to help users find the right solution for their specific application. Additional improvements will roll out in the near future.
Sager Electronics welcomed Kathy Bordeleau as Director of Supply Chain Management. Previously with Avnet Electronics Marketing, where she oversaw material management teams responsible for various interconnect supplier portfolios, including both Commercial and Aerospace, Bordeleau brings more than 30 years of supply chain and product management expertise to Sager.
Avnet Vice President and Corporate Controller, Ken Jacobson, is also currently serving as interim CFO. In this interim role, he leads a global finance group responsible for more than 50 separate functions including: financial operations, administrative services, business advisory services, and corporate administration, and is also responsible for managing both corporate and Americas' accounting, global consolidation, and external reporting teams to ensure timely and accurate consolidated financial statements. Avnet is considering both internal and external candidates for the permanent position.
TTI, Inc. released its new www.ttieurope.com website, which was built using the latest responsive design technologies and is the latest TTI web property to undergo enhancement and conversion onto TTI's new Web Content Management Platform.
Samtec has further improved the 24-hour free samples that have long serves as one of its key differentiators, and now allows customers to start with an online search and have a sample on its way in under 60 seconds.
Carlisle Interconnect Technologies launched its new website, which offers an intuitive user experience with enhanced navigation and search functionality, as well as content focused on the ease of doing business, highlighting product features and customer benefits. 
PEI-Genesis expanded its Connector Selection Guide, which is available as a digital flipbook, PDF download, and print publication, to include connectors from: SOURIAU, Anderson Power Products, Cinch Connectivity, Trolex, Ulti-Mate, and LEMO.
TPC Wire & Cable Corp. completed the acquisition of Electra Cord, Inc. on September 1. Located in Massillon, Ohio, Electra Cord is a manufacturer of custom-molded cable assemblies, power cords, and cord sets for OEMs serving a variety of end-markets.
Master Electronics recently partnered with CalcuQuote, a cloud-based quote management system. The move allows high-mix, low-volume electronics manufacturing services companies to search Master Electronics' database for pricing and availability information and quickly generate precise quotes.
WAGO's newest sales force addition, Andy Chesla, will cover Southern Minnesota and South Dakota.
MJM Industries announced the appointment of Tim Benincasa as National Sales Manager. He is now responsible for the pursuit of opportunities that meet and grow the company's revenue and profit goals, and is expected to strengthen the company's position in a variety of industries as a leading supplier for custom overmolded cable assemblies, wire harness assemblies, overmolded parts, and potted components.
BlockMaster Electronics published a new 12-page catalog detailing their new lines of HP and OTB Series high-power terminal blocks. Each series is rated for 600V and 115–380A, and the new HP Series high-power terminal blocks can also be used for lighter-power applications, providing extended utility as a one-size-fits-all product line.
Strategic partners China Unicom and Ericsson have commercially launched a Gigabit LTE network. In addition to allowing subscribers to enjoy the benefits of high-speed mobile broadband data, the network will also make full use of network resources and improve profitability.
Distribution News
Heilind is now stocking 3M's 7700 Series 0.025" round-conductor, flat-ribbon cable, which is designed for use in a wide range of controlled impedance low-voltage, differential signaling (LVDS) wire-to-board applications, supports IDC termination and speeds up to 20Gb/s, and enables tighter folding with minimal performance impact.
Mouser Electronics now offers TE Connectivity's microQSFP high-speed pluggable I/O interconnects, which address key challenges relating to bandwidth, thermal performance, and energy costs in data centers by delivering QSFP28 functionality in a smaller form factor while also providing higher density and performance at 28 and 56Gb/s.
Weidmüller's application-oriented OMNIMATE Power PCB terminals and plug-in connectors for power electronics devices are now in stock in Europe at TTI, Inc. The high-reliability series has a small footprint that enables maximum flexibility, is rated for up to 600V and 54A (UL), and is compatible with cables ranging from 4mm² up to 16mm². 
Mouser Electronics now stocks Amphe-Lite gray zinc nickel (ZnNi) metal connectors from Amphenol Industrial. Part of the Amphe-Lite commercial subminiature connector series, these RoHS-compliant connectors feature zinc-over-electroless-nickel shell plating to withstand harsh environments, are fully scoop-proof, and have high-density contact arrangements designed to achieve metal-to-metal coupling for superior EMI shielding capability.
Phoenix Contact's new SKEDD PCB connectors are now available in Europe through TTI, Inc. The SDC 2.5 Series and SDDC 1.5 Series feature innovative plug-in technology and can be mounted directly onto PCBs in any position without using tools.
TE Connectivity's Micro Motor Connectors for harsh industrial applications are now available in Europe through TTI, Inc. The series is compact and highly reliable, and now includes a nine-position encoder connector and a 4+2 power and brake connector.
Richardson RFPD now stocks and offers full design support capabilities for HUBER+SUHNER's SUCOFLEX 526V high-performance cable assembly, which is the first member of the SUCOFLEX 500V family designed for test and measurement applications up to 26.5GHz. It is currently available in three standard lengths and is ideal for precise measurements in critical laboratory conditions.
Aerco is now stocking TE Connectivity's DEUTSCH MIL-DTL-38999 Series next-generation ACT composite connectors, which deliver up to 40% weight savings over similar aluminum devices, are highly resistant to corrosion, and are rated for 1,500 mating cycles.
Minitek 2mm receptacles from Amphenol FCI are now available in Europe through TTI, Inc. The fully modular system enables various connections between PCBs, wires, and flat cables and provides up to 38% space savings compared to traditional modular systems.
Associations, Standards, and Certifications News
TTI has successfully completed the transition audit to the new revision of AS9100, Rev. D — a recognized aerospace standard for quality management systems administered through the ISO and SAE.
HARTING's Han® Ex Series connectors for Class I, Division II hazardous environments now meet US Standard NEC 500. The product range for the North American market includes inserts and housings spanning sizes 3A to 24B and provides IP65 protection when mated.
VITA announced the ANSI ratification of the third edition of the OpenVPX System Standard under ANSI/VITA 65.0-2017, which defines system-level VPX interoperability for multi-vendor, multi-module, integrated system environments and is the key standard for implementing interoperable VPX systems.
IPC – Association Connecting Electronics Industries® announced that the 2-17 Subcommittee has voted to use the Advanced Message Queuing Protocol (AMQP) as the transport protocol for machine-to-machine communication as part of the Connected Factory Initiative (CFX).
The ECIA reported that distribution sales for North America showed healthy growth in Q2 CY17. Sales were up 3.3% in Q2 CY17 compared to Q1 CY17 and up 7.8% compared to Q2 CY16. Book-to-bill was negative at 0.96 after three consecutive quarters of positive book to bill. North American distributor sales by product segment YTD 2017 are as follows: Semiconductors 58.5%, Interconnect 16.2%, Passives 12.8%, Electromechanical 10.5%, and Displays 2.1%.
Recently posted:
[related_posts limit="10″]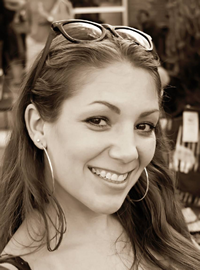 Latest posts by Christine Stieglitz
(see all)