Industry News: May 2018 – Part II
Summary coverage of upcoming events and recent news from across the connector industry.
Event News
TE Connectivity
is promoting its high-speed, high-density solutions for military and aerospace applications at New-Tech 2018 in Tel Aviv May 29–30. The exhibit will include special previews of the company's new MULTIGIG RT 3 connector, which supports bandwidths up to 25Gb/s, and new Nano RF module, which supports twice the density of today's VITA 67 RF modules, and will also showcase its MIL-DTL-38999 circular connectors, DEUTSCH DMC-M Series connectors, rugged fiber optic connectors, and high-speed connectors.
Samtec is showcasing its microelectronics packaging solutions at the 2018 Electronic Components and Technology Conference May 29 – June 1 in San Diego. 
The IPC Automotive Electronics Reliability Forum will take place June 4–5 in Nuremberg and will address technical topics including the automotive electronics market, surface finish and assembly material interactions that affect electronics performance and reliability, future reliability challenges for new packages, semiconductor product qualification challenges, and design considerations for high-reliability PCBs in high-power automotive applications.
The ITI and IPC Conference on Emerging and Critical Environmental Product Requirements provides professionals responsible for keeping their organization in compliance with environmental regulations with the tools they need to comply with legal, regulatory, and customer requirements regarding RoHS, REACH, the Toxic Substances Control Act (TSCA), China and Southeast Asia environmental restrictions, the California Green Chemistry Initiative, and more. The event will take place June 4 in Boston, June 6 in Chicago, and June 8 in Silicon Valley. 
ODU
is presenting its diverse portfolio of automotive connector solutions at the Automotive Testing Expo in Stuttgart, Germany, June 5–7. Highlights include the ODU MINI-SNAP® self-securing, circular, push-pull connectors for power, signal, data, and even fluid transmission; the ODU-MAC® modular, hybrid, rectangular connector, which can transmit signal, power, high-current, high-voltage, coax, air, fluid, data, and fiber optics in a single interface; and the new ODU-MAC RAPID, a flexible new housing built on the half-shell principle that enables flush installation in test cabinets and is available with a wide range of accessories.
Pasternack is exhibiting at IMS 2018
in Philadelphia June 11–15. Their exhibition will promote their extensive portfolios of RF, microwave, and millimeter wave products, and will allow visitors to test out the new Pasternack Cable Creator™, an online tool that allows customers to quickly design and order more than 250,000 possible cable assembly configurations.
ATI-INTERCO is showcasing its miniature connectors and backshells for defense and security applications at EUROSATORY 2018, June 11–15 in Paris.
Heilind Electronics is exhibiting at the 2018 Sensors Expo and Conference, which will take place June 26–28 in San Jose, California. Their booth will feature samples and literature from manufacturers including Amphenol Advanced Sensors, HARTING, Omron, Pressure Sensor Limited, Probes Unlimited, Sensata, Standex Electronics, TE Sensor Solutions, and Wilcoxon.
The Women in Sensor Engineering (WISE) program, a component of the 2018 Sensors Expo and Conference, has announced this year's panelists: Mary Ann Maher, Founder and CEO, SoftMEMS; Pooja Agrawal, Senior Applications Engineer, RF Sensors, Infineon; Melanie Daniels, Principal Engineer, Intel Corporation; and Jocelyn Tan, Systems Engineer, Lockheed Martin.
electronica 2018 has released the fairgrounds map for the monumental biennial event, which will take place November 13–16 in Munich and will feature 17 halls housing four conferences, 11 forums, and live demonstrations of industry products in their respective applications. A new Facts and Figures page that highlights what's new is also now available.
Award News 
Sager Electronics announced the results of its 2017 Supplier Excellence Program, which recognizes top suppliers with regard to quality, operations and business systems support, management, and field-level support. Phoenix Contact won the Diamond Confidence Award for overall top supplier performance for the fourth consecutive year. Kycon received the Best Quality Award, and Carling Technologies was recognized for exceeding Sager's criteria for supplier excellent for the second time in the program's history.
TTI, Inc.announced the winners of its 2017 Supplier Excellence Awards, which recognize supplier achievement based on rigorously audited performance metrics, including on-time delivery, administrative quality, operations and business systems, and joint customer support. Yageo received the Diamond Award in the EMEA region with the highest overall points. Bourns, KOA, KEMET, Murata, and Vishay achieved Platinum level status for having won Supplier Excellence Awards for five consecutive years, and AVX achieved Gold level status for having earned four consecutive years of recognition. KOA earned Best Quality Award for the second consecutive year for having the highest number of points in each of the quality categories, and KEMET also won TTI's Global Operations Excellence Award for achieving the highest points in all three TTI Regions: the Americas, EMEA, and Asia.
TE Connectivity presented its 2017 Electronic Distributor Awards to Future Electronics and Mouser Electronics in the Broadline and Catalog distributor categories. The annual awards recognize TE's highest-performing distribution partners with regard to sales growth, market share growth, customer growth, and business plan performance. Earlier this year, TE recognized the winners of its regional awards: Arrow Electronics in Asia Pacific (excluding Japan) and EMEA, Master Electronics in the Americas, and SUZUDEN in Japan.
Bel Fuse honored Digi-Key Electronics with its Distributor of the Year Award for the second consecutive year.
Harwin
presented its latest Chairman's Award, an occasional honor bestowed at the personal direction of Harwin Chairman Damon de Lazlo, to Anthony Bruggeman, technology business manager for interconnects at Digi-Key Electronics, in acknowledgement of the substantial influence he's had in maintaining the efficacy of Harwin's supply chain operation and ensuring that worldwide customer requirements are met in a timely manner.
Heather Burnett Gold, CEO and president of the Fiber Broadband Association, was honored with the 2018 Broadband Communities Cornerstone Award, and was also recently named 2018 Local Internet Choice Private Sector Champion by the Coalition for Local Internet Choice.
TE Connectivity was recognized by the Top Employer Institute as one of the best employers in Germany for the second year in a row.
Indium Corporation earned Electronics Manufacturing (EM) Asia's Innovation Award for its Indium10.1HF Solder Paste.
Partnership, Promotion, & Personnel News  
TTI
promoted Senior Vice President of TTI Americas, Michael Knight, to the newly established position of President of the TTI Semiconductor Group, a role that includes responsibility for the recently acquired Symmetry Electronics and Changnam Electronics, and also named him Senior Vice President of Business Development for TTI, Inc. TTI also promoted Tom Vanderheyden, vice president TTI sales Americas to senior vice president, Americas sales.
Molex
and Samtec announced a Licensed Source Agreement that will provide customers with two sources for complete, optimized channels comprised of next-generation twinax cable, cable assembly, and connector solutions designed to meet the steadily growing need for high-speed, 56G and 112G, datacenter applications evolving with hyperscale models and increased virtualization. One of the most complex challenges designers face as bandwidth requirements rapidly increase is effectively routing signals through lossy PCBs, vias, and other components. The collaboration that makes Molex and Samtec the only suppliers licensed to offer the Molex BiPass™ and Samtec Twinax Flyover™ systems aims to deliver electrical and mechanical solutions with advanced features for improved signal integrity, longer reach, EMI containment, and thermal efficiencies.
Mouser Electronics released the second video in the Generation Robot series, which is part of its Empowering Innovation Together™ program.
Würth Elektronik
successfully completed a three-year research project focused on powered, "third-arm" assistance technology with adaptive human-machine interactions. Designed to help craftspeople reduce loads, mitigate fatigue and injuries, enhance measurement and position monitoring capabilities, the project was supported by the German Federal Ministry of Education and Research.
LEONI achieved 14% organic growth in the first quarter of 2018 and a set quarterly record high with $1.33 billion in sales.
IWCS, Inc.
, producer of the International Cable & Connectivity Symposium, announced that Michelle Melsop, CMP, CEM, has joined the team as senior operations manager. Melsop brings 10 years of association meeting and event planning experience to the position and is working closely with Patricia Hudak, who has held the Senior Operations Manager position for 25 years, to learn the intricacies of IWCS in advance of her retirement at the end of this year.
Warren Buffett spoke candidly about TTI and CEO Paul Andrews at the Berkshire Hathaway shareholders meeting.
AVX donated $25,000
to South Carolina's Huntington Beach State Park to help fund the rebuilding of its popular educational nature center, which hosted more than 4,000 local students a year before it was destroyed by a lighting fire in 2016 and is expected to reopen to the public in 2019. AVX also supported the original nature center, donating $25,000 for exhibits in advance of its opening in 2002.
Newark element14 announced an exclusive sales and marketing deal for Symbisa, an Excel-integrated IoT device built by UK firm Hanhaa that combines the possibilities of IoT with the power of Microsoft Excel, offering developers and IT professionals an entirely new way to build IoT applications.
ITT Cannon
released a new, interactive military vehicle application graphic that illustrates how their rugged interconnects are employed in military ground vehicles, as well as a new video that explains how their new MKJ Clip Lock miniature circular connectors meet the demanding needs of the aerospace and defense industry.
Alexander Gerfer, CTO of Würth Elektronik eiSos Group, was appointed to the twelve-strong Board of Directors at the Power Sources Manufacturers Association (PSMA).
TE Connectivity
has shipped more than 7 billion PLASTI-GRIP terminals, which provide fast, easy installation, have a maximum operating voltage of 600V, and are widely employed in applications including panel boxes, switchgear, power supplies, lighting, transportation, and HVAC.
Avnet transferred its stock exchange listing from the New York Stock Exchange to the Nasdaq Global Select Market. It is still traded under the "AVT" ticker symbol.
Samtec released a new Silicon-to-Silicon Application Solutions Guide that details the evolution of Samtec technologies, products, and technical support available for next-gen data rates.
Brandauer partnered with TBS Sorig
and is now the only UK manufacturer authorized to supply EloPin® press fit pins, which establish reliable, solderless, gas-tight connections to PCBs without creating mechanical stress and offer numerous advantages in automotive and other harsh-environment applications.
The Fiber Optic Center, Inc. (FOC) launched the ÅngströmBond Solutions Center to provide ÅngströmBond customers with technical content, best practices, weekly tips, and access to experts on the only adhesive line developed exclusively for fiber optics. The center also offers specialty stock materials and high-tech custom epoxies in custom package sizes to meet individual customer needs.
Facility News
Nicomatic North America relocated to a new design and manufacturing facility in Horsham, Pennsylvania. The new facility is 10,000 square feet larger than the previous one and features an expanded R&D area, more testing capabilities, an open floor plan designed to encourage collaboration and engagement, and an onsite gym and relaxation room to promote employee health. 
Mouser Electronics
' new Canadian Customer Service Center is located in the heart of Canada's technology triangle at Catalyst137, the world's largest IoT manufacturing space, and will support local electronic design engineers, buyers, and hardware innovators. Mouser now has 23 offices worldwide, including five locations in North America.
Symmetry Electronics moved its inventory warehouse from Los Angeles to TTI's new Andrews Distribution Center in Fort Worth, Texas, to consolidate distribution operations with the TTI family of companies. The move to the vast, nearly 650,000-square-foot, facility allows Symmetry to better accommodate customers with expanded inventory and improved warehouse capacity. The company's headquarters will remain in Hawthorne, California.
Distribution News 
Heilind Electronics
is now stocking JAE's DX07 Series USB Type-C cable assemblies. The compact assemblies support 10Gb/s SuperSpeed Plus communication and 5A power supply, are EMI/EMC shielded, have a friction lock, and are ideal for applications including mobile phones, computers, office appliances, AV equipment, and factory automation equipment.  
Digi-Key Electronics
now offers Hirose's ix Industrial connector, which features a compact, rugged, and reliable design with secure locking, high EMC resistance, and 5,000-cycle durability. Capable of 1Gb/s Cat 5e and 10Gb/s Cat 6a, these connectors are ideal for use in factory automation controllers, industrial robotics, programmable logic controllers, security systems, servo amps, servers, robotics, and more.
TTI
is now stocking Molex's Brad Field Attachable M12 and M8 connectors, which provide flexible solutions for automation infrastructure, especially when combined with the company's I/O modules, overmolded cordsets, and Flamar raw cable.
Mouser Electronics
is now stocking TE Connectivity's SlimSeal lighting connectors, which have a compact, IP67-rated design with a robust press-to-release spring latch to prevent accidental unmating in harsh-environment applications, such as digital signage, public transportation stations, and security systems.
Premier Farnell
has invested approximately $100 million in additional product inventory over the past year, adding a number of new suppliers and 77,000 new SKUs, and providing Newark element14 customers with even greater access to both the latest new product introductions and established offerings.
Heilind Electronics
now carries TE Connectivity's DiBo+ EV Charger Type 1 cable assemblies, which have a new and improved ergonomic housing design and are tested to 10,000 mating cycles.
Digi-Key Electronics
added Amphenol RF's SMA fixed-length cable assemblies on LMR-195 and LMR-240 cables to its portfolio of connector and cable assembly solutions. The assemblies operate between DC and 6GHz and are ideal for high-performance wireless communications systems, including base stations, antennas, and telecommunications equipment.
TTI now offers the compact, versatile, and robust VerIO™ I/O system from Amphenol ICC. Ideal for harsh industrial applications, the system is easy to install and features multiple standard connector interfaces, including RJ45, PoE, signal, power, and hybrid.
Mouser Electronics
expanded its interconnect offering with Molex Micro-Lock Plus OTS Cable Assemblies, which come in a variety of cable lengths and with a compact connector designed to facilitate prototyping and global production in consumer, automotive, industrial, medical, and aviation applications.
Heilind Electronics
expanded its portfolio of HARTING connectors and cable assemblies with the addition of Han-Modular® Series connectors, which combine power, signal, and data transmission and offer various inserts, contacts, hoods, housings, frames, and accessories to fulfill a wide range of application requirements.
Associations, Standards, and Certifications News
Rosenberger is now certified to the new automotive standard IATF 16949:2016, which is significantly more complex than the existing ISO/TS 16949:2009 standard.
Interested in a specific market? Click a market below for current articles and news.
Automotive, Consumer, Industrial, Medical, Mil/Aero, Datacom/Telecom, and Transportation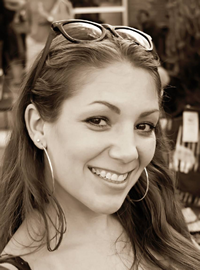 Latest posts by Christine Stieglitz
(see all)