Industry News: April 2018
Summary coverage of upcoming events and recent news from across the connector industry. This month's topics include: events, awards, partnerships, promotions, personnel, facilities, distribution, associations, standards, and patents.
Industry News April 2018
Event News
TE Connectivity is exhibiting at SEA-AIR-SPACE 2018 in Maryland this week, where it's promoting its portfolio of high-performance, space- and weight-saving solutions for marine applications including: missile, torpedo, and weapons systems, main guns, radar and communications devices, hull systems, seabed warfare, and sonar.
LEMO is exhibiting at NABSHOW 2018 April 9–12 in Las Vegas, and will showcase connector, media converter, and cable solutions, including: a new 3GHz, 75Ω coaxial contact that combines multiple HD-SDI BNC-type connectors into a single integrated connector, a new 2U rack-mounted, compact splice tray especially designed for the fast-paced broadcast market, a next-generation version of its 3K.93C SMPTE 304M industry-standard HD camera connectors, and more.
Samtec is also exhibiting at NABSHOW 2018, and will showcase its RF, high-speed, backplane, optics, and twinax Flyover™ cable solutions, including two booth demonstrations featuring its BNC, HD-BNC™, DIN 1.0/2.3 12G-SDI-RF solutions.  
TE Connectivity will showcase a range of innovative space- and weight-saving connectivity solutions at the 2018 Aircraft Interiors Expo in Hamburg Messe, Germany, April 10–12, including: its DEUTSCH DMC-M Series connectors, cabin interior and in-flight entertainment solutions, connectors for commercial and military electronics, and commercial aerospace solutions. TE will also display its transparent aircraft seat model for the first time.
ITT Cannon is also exhibiting at the 2018 Aircraft Interiors Expo in Hamburg Messe, Germany, April 10–12, and will showcase its comprehensive portfolio of reliable interconnect solutions for avionics, cabin systems, and in-flight entertainment/connectivity systems.
The Off-Grid Energy Independence Conference, an element of the IDTechEx Show, will take place April 11–12 in Berlin, and will focus on zero-emission, off-grid, and fringe-of-grid advances, challenges, and global prospects.  
Samtec will showcase its Glass Core Technology and its various application in the medical field at BIOMEDevice 2018 in Boston, April 18–19.  
New England Wire Technologies is exhibiting at BIOMEDevice in Boston April 18–19 and at AUVSI XPONENTIAL in Dallas May 1–3.
HARTING will demonstrate its efficient fast charging technology on the Rinspeed "Snap" concept vehicle at Hannover Messe, April 23–27, in Hall 11, Stand C15.
Two experts from Indium Corporation — Technical Manager for Europe, Africa, and the Middle East, Karthik Vijay, and Technical Support Engineer for PCB Assembly, Brook Sandy-Smith — will present at the Electronics in Harsh Environments Conference April 24–26 in Amsterdam. 
ITT Cannon will showcase a range of D-Sub, Micro-D, fiber optic, nanominiature, filter, rack-and-panel, and miniature circular connectors at the Del Mar Electronics & Manufacturing Show, May 2–3 in San Diego.
Heilind Electronics will showcase a wide variety of harsh-environment products, including connectors, sensors, identification products, and wire management devices from leading manufacturers like Bulgin, Molex, Panduit, and TE Connectivity, at the 2018 Offshore Technology Conference, which will take place April 30 – May 3 in Houston.
CE China, the third annual international brand show for consumer electronics, will take place May 3–5 in Shenzhen.
The 18th annual Electrical Wire Processing Technology Expo will take place May 9–10 in Milwaukee.
CAMI Research is exhibiting at the Electrical Wire Processing Technology Expo and is offering a complementary pre-exhibition seminar, a professional development training session at a special show rate, and free admission to the expo.
The second annual AI for Good Global Summit will take place in Geneva May 15–17. Organized by the International Telecommunication Union (ITU) — the United Nations' specialized agency for Information and Communication Technology, in partnership with the XPRIZE foundation, the Association for Computing Machinery (ACM), and 24 UN Agencies, the summit aims to ensure that AI accelerates progress toward the United Nations' Sustainable Development Goals.
EDS 2018 will take place May 15–18 at the Mirage in Las Vegas. We'll be there. Will you? Click here to schedule an onsite meeting.  
The eighth annual China International New Energy Vehicle Forum will take place May 16–18 in Shanghai, China, and will feature more than 110 expert speakers from around the world and more than 200 senior participants from new energy passenger vehicle and commercial vehicle OEMs.
The Electronic Components Industry Association (ECIA) and Electronics Representatives Association (ERA) announced Elizabeth Laderman, senior outreach economist in the Economic and Outreach Department of the Federal Reserve Bank of San Francisco, as the guest speaker for the EDS 2018 all-industry breakfast, which will take place at the Mirage Event Center in Las Vegas at 6:45am on May 17. Her presentation will focus on explaining the dual-mandate goals of maximum employment and stable prices that Congress has given the Fed for monetary policy, where the US economy currently is with respect to those goals and where it's headed, the overall GDP growth of the US economy, and the implications of the forecasted growth rate for unemployment and inflation.
electronica 2018 will take place November 13–16 in Munich and will include four conferences: the electronica Automotive Conference, the electronica Embedded Platforms Conference, the electronica Medical Electronics Conference, and the electronica Wireless Congress. Speakers are invited to submit presentation applications now through Monday, April 30.
Award News 
TE Connectivity presented its 2017 Distributor Awards during its recent Regional Distribution Summits held in China, Germany, and the US. The annual awards recognize TE's highest-performing distribution partners in specific regions based on sales growth, business plan realization, customer growth, and training participation. Arrow Electronics received the 2017 Regional Distributor Award in Asia Pacific (excluding Japan) and EMEA, Master Electronics received the award in the Americas, and SUZUDEN received the award in Japan. TE's 2017 Global Distributor of the Year Award will be presented later this year. 
Pasternack
won the 2018 EDI CON China product innovation award for its compact PEM010 60GHz transmitter waveguide module, which integrates a WR-15 waveguide port — the most efficient method for interconnecting or coupling a variety of different millimeter-wave antennas for signal transmission.
Indium Corporation named Technical Support Engineer for PCB Assembly, Brook Sandy-Smith, the winner of its 2017 Silver Quill Award in recognition of her technical article, "Overcoming Assembly Challenges with BTCs, Technical Support Engineer for PCB Assembly Materials," which details the updated recommendations for design and implementation of bottom-termination components (BTCs), including major changes made to industry standard IPC-7093.
Master Electronics received TE Connectivity's 2017 Regional Distributor Award in the Americas. "Master experienced the greatest year-over-year growth in both purchases and customer sales, and exceeded their business plan by nearly 20%. This was accomplished by consistently demanding excellence and cultivating strong, long-term relationships with suppliers, customers, and employees," said Maria Cannon, vice president America's Sales and Global Sales Enablement, TE. Master Electronics stocks over 45,000 unique TE SKUs available for immediate shipment, allowing engineers and buyers to buy proto and production quantities from stock. 
Partnership, Promotion, & Personnel News 
LEONI
announced Aldo Kamper as its new president and CEO. Kamper is currently the CEO of Osram Opto Semiconductors and will take office by no later than October 1, 2018. He is expected to further the company's development of energy, data management, electromobility, and autonomous driving solutions.
Radiall released two new catalogs: the 2018 Applied Engineering Products (AEP) Coaxial Connectors Catalog, which highlights solutions for critical applications in the aerospace, military, defense, and industrial markets, and the 2018 Outdoor Wireless Solutions Catalog, which highlights solutions for harsh-environment wireless telecom, including: multisignal I/O solutions for optical, Ethernet, power, and RF coaxial. 
Molex released a new video in which Brent Hatfield, new product development manager, explains how the company's BiPass I/O and Backplane Cable Assemblies eliminate channel loss, boost signal integrity, and improve thermal management by taking the express lane through thin twinax cables instead of circuit boards.  
Amphenol RF launched its new Innovation Showcase — a collection of products designed to solve problems that required custom solutions and were developed through the collaborative efforts of customers and the company's global engineering team. The Innovation Showcase will serve as a dedicated platform for these customer-specific solutions, and will be updated regularly. Current features include: the AFI-Dart Series, a rectangular board-to-board connector system; Generation 4.0 FAKRA, a cost-effective interconnect solution for high volume applications; and the HSD-to-USB Adaptor, a panel-mount relay adapter that doesn't require jumper cables.  
Thomas & Betts
is celebrating the 60th anniversary of its Ty-Rap® cable ties — the world's first self-cinching cable tie. Invented in 1958 to replace waxed nylon cords used to bundle airplane cables, the cable ties have continually evolved, and have since flown as far as Mars. The company also estimates that it'll produce its 28 billionth tie this year, which is enough to reach from the earth to the moon, cinching both equators with each pass, 22 times or to girdle the sun seven times.
HellermannTyton North America revamped its website to better serve the increasingly complex needs of its distributor, manufacturer, and installer customers.
LEONI released its 2017 Annual Report.
Indium Corporation's Andy Seager has been named European Sales Manager and will be responsible for developing and implementing sales strategies for all solder products in Europe.
Fujipoly® announced its 2018 Stay Cool and Get Connected Giveaway. To enter, simply visit the link and enter the name of a Fujipoly Thermal Interface Material or Elastomeric Connector, along with your contact information, by May 31. The winner will be contacted on June 4, and will get to choose between three gifts: a Samsung Gear Smart Watch, a Nikon Coolpix B700, and a $500 American Express gift card.
Technic Inc. launched a new website designed to improve user experience for both desktop and mobile visitors. 
Cicoil released a new video, "The Top Five Reasons to Use Flat Cable in Your Design." 
Facility News
Würth Elektronik eiSos formally established the Wurth Electronics Australia Pty subsidiary in West Melbourne, Australia, in response to the great successes the sales office has achieved — and especially in the medical technology and wireless power sectors — since opening with a single employee in 2011.
WireMasters added custom wire stripping and laser marking capabilities to its Mesa, Arizona facility to reduce lead-times for customers along the west coast.
Distribution News 
Mouser Electronics is now stocking Mini-Fit TPA 2 power connectors and cable assemblies from Molex. The series provides a versatile, off-the-shelf solution that delivers current ratings up to 9A and ensures proper mating in a variety of applications, including: consumer and home appliances, office equipment, automotive installations, and industrial automation.
TTI
offers 3M™ Round Conductor Flat, Controlled Impedance Cable and Series 450 High-Density Wire-to-Board IDC Connectors. Ideal for applications including automated test equipment, communications network equipment, and more, the 0.025" cables deliver up to 20Gb/s in tight spaces and accommodate L and S bends without affecting performance.
Digi-Key
now offers Cinch Connectivity Solutions' SMP ganged and board-to-board RF connectors, which offer a four-port board-to-board solution that can be customized to meet customer's needs regarding ports, board spacing, connector separation spacing, cable types and lengths, and more, and can also be configured as a cable assembly to a ganged connector.
Avnet announced the availability of the latest AT&T IoT Starter Kit, which reduces the complexity of LTE-M device development by bringing together all of the elements required to develop and prototype highly secure, cost effective, and reliable IoT devices for AT&T's 4G LTE-M network.
Master Electronics announced a global distribution agreement with CUI, Inc.
Mouser Electronics is now stocking VerIO™ connectors from Amphenol ICC. These compact and lightweight I/O connectors are rugged, user-friendly, and versatile, offering IP67 protection, UV resistance, push-pull locking, and several standard connector interfaces, including: RJ45, PoE, signal, power, and hybrid.
Digi-Key
now offers CUI's USB Type-C receptacle and plug connectors, which provide a compact, versatile solution that conforms to the USB 3.1 Gen 2 standard and supports data transfer speeds up to 10Gb/s and power delivery up to 100W at 20V.
Avnet announced an agreement to distribute Nordic Semiconductor's ultra-low power (ULP) wireless connectivity solutions in the Americas. The agreement expands Avnet's and Nordic's existing relationship, and gives worldwide OEM customers access to Nordic's complete range of ULP wireless connectivity hardware, firmware, development tools, and reference designs.
Associations, Standards, and Certifications News 
Samtec, a member of the VITA Standards Organization, has launched five new web pages that comprise the new VITA Standards section of its website: VITA Home Page, VITA 42 XMC, VITA 57.1 FMC, VITA 57.4 FMC+, and VITA 74 VNX.
The Electronics Representatives Association's (ERA's) inaugural event at the World Trade Center in Guadalajara, Jalisco, Mexico, was a resounding success that resulted in plans to move forward with the formation of a Mexico chapter.
IPC — Association Connecting Electronics Industries® released its February 2018 North American PCB Statistical Program findings. Year-over-year (YOY) shipment and order growth continued in February, and the book-to-bill ratio climbed to 1.17. Total North American PCB shipments were up 8.8% this February compared to last February, and year-to-date (YTD) shipments are 9.3% above the same period last year. PCB bookings increased 7.2% YOY in February, raising YTD order growth to 15.9% above the same period last year. Compared to January, February shipments decreased 0.9% and bookings were down 7.1%.
IPC — Association Connecting Electronics Industries®' first-quarter 2018 global Pulse of the Electronics Industry survey results show worldwide business environment scores as positive and strengthening. The outlook for the next six and 12 months climbed to the highest levels since the quarterly survey was launched in July of 2017.
A new Apple patent hints at a new lightning connector with a waterproof seal.
Recently posted:
[related_posts limit="10″]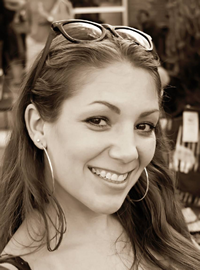 Latest posts by Christine Stieglitz
(see all)