I/O Connector Products
This week's Product Roundup highlights I/O connector solutions from leading suppliers.
Weidmuller
's OMNIMATE BL-I/O 3.5 sensor actuator connectors utilize the company's proprietary, spring-based PUSH IN direct-connect technology, which enables the simple, tool-free connection and removal of solid, stranded, and ferruled wires, to provide fast, safe, and intuitive field-terminable I/O connections in processing, manufacturing, measurement, and control applications, including decentralized peripherals, compact programmable logic controllers (PLCs), and industrial PCs. Compared to standard I/O systems, the BL-I/O 3.5 Series reduces wiring time by up to 40% and uses 50% less space. Six switch contacts and integrated cross connections distribute power to the eight I/O channels, which each have three contacts, and integrated LEDs indicate sensor status, even when the I/O system is not yet operational.
TE Connectivity
's CeeLok FAS-X connectors are one of the smallest and most rugged field terminable I/O connectors capable of 10Gb/s data delivery in the aerospace, defense, and marine marketplace. The series features standard M38999 aluminum or composite shells, an optimized shielding arrangement, and proven reliable gold-plated AS39029 crimp contacts in an "X" pin configuration designed for consistent, high-speed performance with apex signal integrity, zero bit error rate, excellent impedance matching, and virtually no crosstalk, even in harsh-environment conditions, including high vibration and temperature cycling. Ideal for use in high-speed Gigabit Ethernet, 10GbE, IEEE 1349b I/O, USB 2.0, and Fibre Channel networks employed in military and aerospace applications, the series enables fast field assembly, termination, and repair using standard insertion, removal, and crimping tools, supports up to four Ethernet channels, and is compliant MIL-DTL-32546.1 standards. It is available with a range of inserts and is rated for operating temperatures extending from -65C to +200C, 1,300VAC dielectric withstanding voltage, 5A per contact, and 500 mating cycles.
Kensington Electronics
stocks CONEC's SuperCon® Series hybrid power and signal connectors, which reduce the time, cost, and space requirements typically associated with cabling, installation, and maintenance in applications including motors, servo drives, linear units and drives, and other interface wiring applications, and allows users to realize decentralized wiring chains with or without daisy chain topology. Currently available in three application-optimized sizes: B12, B17, and B23, with a variety of pin-counts, permitted voltages, and sockets for front- and back-panel mounting, the rugged, IP67-rated series features a bayonet locking mechanism for safe, secure connections, a fully shielded (360°) data core designed for AWG22 industrial Ethernet CAT 5 cabling, and a minimum of two different codings per pin layout, each marked by color-coded rings to prevent mismating.
AirBorn
's Series 360™ circular interconnect system is small, lightweight, watertight, rugged, reliable, and easy to clean. Designed as a smaller, lighter alternative to ubiquitous 38999 connectors, the series has a sleek geometry and easy I/O cable connectivity. Ideal for next-generation solider applications, including: communications, radar, avionics, and embedded computer systems, rugged computers, GPS, and handheld devices, night-vision equipment, and unmanned systems and land vehicles, the series offers excellent EMI shielding, push-pull locking and Quick-DeMate™ functionality, optimized mechanical and color keying, IP68 or IP69 protection, and robust resistance against shock and vibration. Configurations include board- and panel-mount connectors, cable assemblies, and flex-circuit assemblies, and quick-clean and high-speed versions up to 10Gb/s.
BTC Electronics
offers Cinch Connectivity Solutions' microminiature, rectangular Dura-ConTM Micro-D connectors, which provide rugged, high-reliability, high-density solutions in military and aerospace applications that require maximum performance, minimized space and weight, and proven resistance to high shock and vibration and extreme temperatures, such as miniaturized airborne electronics and mobile communications equipment. The heart of these connectors is the Dura-Con twist pin contact, which is made from a precision miniature spring cable with a welded tip and provides seven points of contact when mated to ensure reliable connections capable of withstanding any variety of radial forces. The series is qualified to MIL-DTL-83513 and is one of the most widely used 0.05" (1.27mm) pitch connectors in miniaturized military and aerospace electronics and data processing equipment that requires shorter signal paths.
Amphenol ICC
's compact HDMI Type-E connectors for automotive infotainment applications are far more durable than consumer-grade HDMI connectors and are compliant with HDMI v1.4a and USCAR2. They have a fully shielded metal shell for enhanced EMI performance, a standard HDMI interface for compatibility with competing products, and DIP-type contacts with six through holes for high PCB retention force. They are also polarized and color coded to prevent mismating, provide both audible and tactile confirmation of proper mating, and are resistant to shock, vibration, and reflow soldering temperatures.
Newark element14
stocks the Nano-Pitch I/O Interconnect System from Molex, which provides industry-leading port density, support for multiple protocols, and enhanced signal integrity in telecom and datacom applications including routers, servers, switches, data centers, enterprise storage systems, host bus adapter servers (HBAs), redundant arrays of individual disks (RAIDs), and storage racks. The compact connectors measure 9mm x 23mm x 5mm (L x W x H) and have a 12mm mated connector-to-cable assembly height, are compatible with all known PCIe, SATA, and SATA protocols, as well as future-proofed for PCIe Gen 4 and SAS 4, and transmit data at up to 25Gb/s over four or eight lanes with flexible pinout concepts, providing high-reliability, high-speed performance with minimal space requirements. They also have versatile metal shell housings with cable-side passive or active latching options, mezzanine and parallel mating configurations, and vertical or right-angle mounting options for enhanced application flexibility, and staggered, dual-row contact configurations for high reliability, hot-pluggability, and optimal high-speed trace connection routing with minimal PCB real estate requirements.
Phoenix Contact
's new M12 connectors with a push-pull fast locking system provide simple, secure, and tool-free data and signal line connections with a single click and spring back if improperly locked. Ideal for use in railway applications, the series features a special spring that ensures reliable and seamless shielding even under extreme mechanical strain, shock, and vibration, and is compatible competing connection and locking systems.
TE Connectivity
's compact, single-row, wire-to-wire and wire-to-board Signal Double Lock Connectors have plug and cap housing for 26–20AWG wire termination, optional internal double lock plates that ensure proper mating, crimp contacts on a 2.5mm pitch, and standard, high-profile, and radial, tape-mounted PCB post headers. They are rated for 250VAC/DC and up to 3A per line and are available in UL94 V-0 and glow wire compliant materials. The high-profile post headers have a locking feature fit to a resin coating applied to the board for waterproof protection in applications including home appliances and has a kinked solder tail section for reliable PCB retention during the soldering process.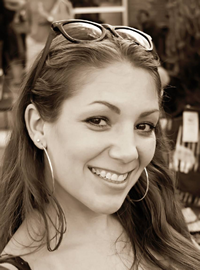 Latest posts by Christine Stieglitz
(see all)