Hybrid Power and Signal Connector Products
This week's Product Roundup highlights hybrid power and signal connector products from leading suppliers, many of which are ideal for use in industrial applications.
Hybrid Power and Signal Connector Products
Cinch Connectivity Solutions' Fibreco S-Lite™ Expanded Beam Connectors provide cost-effective, high-performance, and high-reliability expanded beam solutions ideal for use in rugged and harsh-environment applications, including outside broadcast, renewable energy, and various military applications. Based on the Fibreco Senior Expanded Beam Connector design and the M83526 expanded beam connector specification, Fibreco S-Lite connectors feature a lightweight, fully sealed, hermaphroditic construction that is field terminable and repairable using standard tools and equipment, just like the rest of the Fibreco Series, and are available in optical configurations with two to eight optical channels or hybrid configurations that incorporate both electrical and optical contacts. The series also offers both singlemode and multimode options, IP65 sealing protection, and vibration resistance and is rated for a minimum of 500 mating cycles in operating temperatures extending from -40°C to +75°C.
Amphenol ICC
's new PwrMAX® G2 Power Connector is the highest density blind-mating hybrid power and signal connector available on today's market. It carries up to 100A per contact and improves upon the original PwrMAX design by reducing board space depth from 32.4mm to 27.4mm for an overall space savings of 18% and raising the guide pins on both ends of the plug to create room for one additional low-power contact or six signal contacts on each side, which enables even more functionality in even less space and allows for an additional 0.50mm of blind-mating gatherability on the Y-axis. The new connector is available in orthogonal, mezzanine, right-angle, and coplanar configurations that can support both PCB and busbar applications, allows users to customize both the number and placement of power and signal contacts, and employs silver-based GCS®-over-nickel plating on high-conductivity copper alloy contacts to achieve lower resistance values and just 0.3mΩ end-of-life resistance. It is rated for operating temperatures extending from -40°C to +125°C and is RoHS compliant and UL and TUV approved. Ideal applications for the high-density, high-current connector include industrial equipment and datacom, telecom, and networking equipment, such as switches, servers, and storage devices.
Rosenberger
's MultiMag 15 Magnetic Self-Mating Connectors provide hybrid power and data solutions optimized for small, space-constrained applications in the medical, industrial, and consumer electronics industries, including medical bed accessories, medical device displays, industrial automation equipment, drones, and robots, and are especially ideal for applications that require frequent connection and disconnection. The connectors have a magnetic interface that self-locates and self-aligns, enabling user-friendly, error-free, zero-force mating, and have 15 contacts that can transmit the supply voltage and current, Gigabit Ethernet, and several control signals at the same time. They also feature break-away functionality, which enables the quick, easy, and deliberate removal of the plug and prevents acute tensile forces, whether intentional or otherwise, from accidentally causing user injury or product damage. They are rated at 12V and 4.5A and are also available in customer-specific pin assignments upon request.
Molex
's EXTreme Ten60Power Hybrid Power and Signal Connectors provide readily available, easily configurable solutions designed to satisfy a wide range of specific power and signal requirements, in addition to space and budget constraints, in board-to-board, wire-to-board, and panel-to-board applications within the consumer, telecom, and datacom markets, including appliances, entertainment and HVAC systems, drones, servers, cellular base stations, switches, and routers. Based on easily configurable modules that allow users to meet their specific power requirements as closely as possible without paying for excess contacts or tooling, these hybrid power and signal connectors have a low-profile design with a 10.00mm height to enhance system airflow and provide up to 260A per linear inch in addition to fast response times. Options include split-blade power modules with 1–9 circuits, standard power blade modules with 1–10 circuits, and signal modules with 6–60 circuits, each of which is available with end-mount or top-mount guidance. Split-blade power modules are available with 2.54mm x 2.54mm pitch signal spacing for added design flexibility or 2.00mm x 1.65mm pitch signal spacing for applications with more critical space constraints. Standard power blades are rated for up to 60A per blade at a 30°C temperature rise and can provide 260A per linear inch to achieve a maximum current-to-length ratio. Modules are also available with dielectric LCP plastic and isolated, split-mated contacts each rated for 30A at a 30°C temperature rise, which can further shorten the distance between energized power contacts for faster response times, lower overall impedance, capacitance benefits, and improved power contact granularity in applications that don't require the standard 60A current rating for all power contacts. Additional options include three- and five-row signal modules in through-hole configurations with right-angle plugs and receptacles and press-fit configurations with right-angle plugs and receptacles or vertical receptacles for greater design flexibility.
Newark
stocks HARTING's Han® M23 Power-Hybrid Connectors, which transmit both power and signals in drive technology and other harsh-environment applications that require high vibration resistance, environmental sealing, and EMI shielding. The series has a high current-carrying capacity of up to 28A and a voltage range extending up to 630VAC and supports tool-free assembly, the combination of which enables the transmission of large amounts of power in small installation spaces. The series also features IP67/IP69K protection when mated and is available with a wide range of robust housings in straight, angled, rotatable-sleeve, bulkhead, and coupling configurations and with a variety of contact inserts that are plug-compatible with most other types of M23 connectors.
Weidmuller
's RockStar® line of heavy-duty connectors (HDCs) features rugged, die-cast aluminum housings designed to protect against dirt, moisture, and mechanical stress, accept an array of connector modules, and support simple, secure, and time-saving installations. The line's extensive modularity makes it easy for users to customize solutions, combine connectivity functions, and achieve significant space and cost savings and is available with IP66 and IP68 housings for use in harsh environments. The line also features connector inserts made from a single, high-quality plastic insulation material that's UL-listed and approved for use in railway applications to enable the secure transmission of high voltages in tight spaces in various applications worldwide. The RockStar ConCept Modular System is the original and most comprehensive modular system in the line, offering an extensive range of frames and modules that can be combined to create connector inserts with power, pneumatic, optical, M12, and RJ45 connection capabilities. The ConCept ST module, for instance, can be fitted with up to eight different data inserts. In addition, ConCept modules can be individually employed in ModuFlex-C coupling frames and snapped together to form a block that can then be used in IP20 environments, including DIN rail applications.
NorComp
's 680M Series D-Sub, Mixed-Contact, Solder-Cup Connectors are part of its POWER-D product family, which is designed to deliver high-reliability power and signal performance in a range of challenging applications including wireless and satellite base stations, broadband network infrastructure, RF power amplifiers, DC/DC power supplies, DC motor controls, industrial robotics, servo control systems, and test and measurement equipment. The series features nickel-plated stainless steel shells and black, UL94 V-0, glass-filled thermoplastic (PBT) insulators pre-loaded with 12 industry-standard configurations of machined copper alloy contacts plated with full gold flash. Standard configurations are available with 9, 15, 25, or 37 machined solder-cup contacts and custom contact configurations are available upon request. Power contacts are available with 20A or 40A ratings and signal contacts are rated for 5A. The series is also rated for 1,000VACrms dielectric withstanding voltage, a minimum of 5GΩ insulator resistance, a maximum of 1.0mΩ contact resistance, and operating temperatures extending from -55°C to +125°C and is compliant with RoHS2 requirements.
Phoenix Contact offers a range of hybrid connectors designed to save space by combining power, signal, and data capabilities within a single plug and ease and hasten installation with matching panel feedthroughs. Ideal for communication interfaces and powerful motor connections in a wide variety of applications, the range features M12, M23, and M40 hybrid connectors with plastic housings with metal powder and metal EMC coatings. The M12 hybrid connectors are especially compact, rated for up to 6A, capable of transmitting up to 100Mb/s, and suitable for use in industrial applications. The M23 hybrid connectors are compact and robust, available in 4x signal, 4x power, and 4x data or 4x power and 8x signal configurations, and rated for 30A and either 630VAC or 850VDC. The M40 hybrid connectors are available with a range of different data inserts and mechanical codings and with 4x signal, 4x data, and 4x power + PE or 8x signal and 4x power + PE configurations. They can support cable cross-sections up to 16mm2, are rated for 70A and either 630VAC or 850VDC, and are especially well suited for use in servo drives and daisy-chain applications.
Fischer Connectors
' MiniMax™ Series connectors feature ruggedized ultraminiature housings with protective sealing and shielding characteristics and special high-density contact blocks designed to support the transmission of both power and multiple data protocols, including 10Gb/s Ethernet, long-distance USB 3.0, and HDMI. Engineered to meet the unique challenges of wearable and mobile device designs, MiniMax Series connectors are ideally suited for applications with critical size, weight, and power (SWaP) requirements and hazardous environmental conditions ranging from water, corrosion, and extreme temperatures to shock and vibration. They offer up to 75% weight savings and 45% space savings compared to standard connectors with a similar contact size, help reduce total cost of ownership by combining multiple protocols in a single small connector, are rated for up to 5,000 mating cycles, and are sealed to IP68 (20m/24h) in both mated and unmated conditions. The series is currently available in two sizes, 06 and 08, with 10mm and 12mm receptacle footprints, 4–24 combined power and signal contacts, and the choice of three locking systems: push-pull, screw, and quick-release. They are also available in standard anthracite or black housings and as pre-cabled solutions. Ideal applications for the series include handheld and body-worn military and medical equipment, drones, unmanned vehicles, and remotely operated underwater vehicles.
Materion
's Alloy 390 and Alloy 390E enable design flexibility ideal for the development of small-form-factor power and signal interconnects employed in harsh environments, including burn-in and test sockets, production sockets, power connectors, card-edge connectors, handheld and portable electronics, automotive power applications, switches, relays, sensors, and controls. Alloy 390 copper beryllium alloy (UNS C17460) offers the high strength of Alloy 25 (C17200) combined with the electrical conductivity of Alloy 3 or Alloy 174 (C17410 or C17510), while Alloy 390E provides the same, but with greater formability. Both materials exhibit high conductivity, which helps maintain the flow of electrical and thermal energy, reduce device operating temperatures, and improve device battery life; exceptional stress relaxation characteristics, which helps retain contact force at elevated temperatures to ensure high-reliability performance; robust resilience, which enables large displacement tolerances and prevents permanent deformation; and excellent fatigue strength, which reliably prevents contact force degradation over even long lifecycles.
JAE
's DW Series high-current connectors are ideal for use in electric power units, power conditioners, semiconductor manufacturing equipment, and battery storage systems, like the lithium ion batteries used for power supply and storage in green energy applications including solar power generation systems. The UL-approved series has signal contacts designed to check the condition of battery cells and identify variations in electrical accumulation, which can reduce manufacturing work time, and is available in four variations (DW1, DW2, DW3, and DW4): three rack-and-panel configurations with two power contacts and 20 or 24 signal contacts and a single-pin board-to-cable configuration especially designed for small-scale storage applications. The series also facilitates blind mating with gold-plated copper alloy float contacts (DW2 and DW3), floating spacers (DW2), and a floating housing. DW Series connectors are rated for 600V (power) and 100V (signal) and are available with current ratings ranging from 100–500A (power) and 2A (signal). Operating temperatures extend from -40°C to +115°C, depending on the variation, and each is rated for 100-cycle durability, save for the DW1 variation, which is rated for 20-cycle durability.
Kensington Electronics Inc. stocks CONEC's compact M12x1 PCB socket connectors, which enable easy in-field assembly and provide both secure data transmission and high current transmission in space-constrained, harsh-environment industrial applications including automation and drive technology, industrial interfaces, assembly and production equipment, process control and automation equipment, manufacturing equipment, and servo motors. The compact, two-part connectors are comprised of an insulating body and shielded socket housing with integrated O-rings that protect against dust and moisture ingress even when unmated and provide robust IP67 protection when mated. They also feature screw connections that maintain connectivity in even high-vibration applications and are available with A-, D-, and L-coding. Additional options include 4–12 positions and front and back panel-mount configurations suitable for housing wall thicknesses of 2–3mm and PCB thicknesses of 1.6mm. D-coded variants are especially ideal for high-data-rate transmissions and L-coded variants can handle high current loads up to 16A while requiring 30% less installation space than 7/8 overmolded connectors. The series also supports combined mounting, offers maximum design flexibility in devices where the M12x1 socket thread is directly formed, and have contacts designed to be snapped into circuit boards and then selectively or wave soldered. Additional benefits include large tolerance compensation between board and socket, various socket geometries, low PCB load forces, low contact resistance, and RoHS compliance.
ODU
's extensive portfolio of ODU-MAC® Modular Connectors and Cable Assemblies allows users to combine a huge number of transmission types within a single manual connector or automatic docking system for maximum application flexibility. The extremely versatile range is available in circular and rectangular configurations, supports media including signals, power, high current, high voltage, high-frequency coax signals, air, fluid, high-speed data transmission, and fiber optics, and also offers quick-coupling options. Solutions are also available as complete cable assemblies and can be produced in small-batch runs. The range is currently comprised of the ODU-MAC Silver-Line, ODU DOCK Silver-Line, ODU-MAC White Line, and ODU-MAC Blue-Line Series, the various attributes and benefits of which serve to provide optimal solutions for an expansive range of applications.
PEI-Genesis
stocks Sure-Seal® IP67 M20 Power Connectors and Cable Assemblies, which deliver both power and signal in applications including intelligent lighting, architectural lighting, LED lighting, and stage lighting control applications. The series features a 3+5 hybrid-pole design and, when locked, meets IP67 standards for environmental protection. Cable assemblies are available with EPDM rubber or PVC cable jackets and in a range of both standard and custom lengths. Rated operating temperatures extend from -40°C to +80°C (fixed) or -20°C to 80°C (flexible).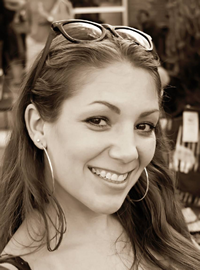 Latest posts by Christine Stieglitz
(see all)