How to Specify Wind Turbine Connectors
The functional viability of wind turbines ultimately depends on the robustness and reliability of the interconnect systems that are designed into them. Here are Smiths Connectors' tips on how to specify wind turbine connectors.
This information was provided by Smiths Connectors.
Today, more than ever before, the world is racing to develop alternative sources of clean, renewable, and cost-effective energy. Wind power is a proven source of alternative energy, and wind farms are proliferating across the globe. Life expectancy of wind parks is normally more than 20 years, even though wind turbines face some of the harshest environments on our planet, whether on land or off shore. The functional viability of wind turbines ultimately depends on the robustness and reliability of the interconnect systems that are designed into them. Faulty connections and loss of signal integrity can and do spell disaster in the wind energy arena.
Challenges for Connectors in Wind Turbines
Extreme temperature, vibration, salt spray, humidity, dust, and EMI/EMC are the vexing challenges that connector manufacturers need to take into account in the overall design process. Gauging stations on the nacelle are the control center of the wind turbine. The instrumentation of these stations must be able to withstand extreme weather conditions such as previously mentioned high wind speed, humidity, salt spray, dust, and temperature extremes on a daily basis. A contact interruption can lead to a breakdown and may become a hazard to the wind turbine. For this reason, the use of high-reliability, high-quality, and long-life interconnect solutions is absolutely crucial.
Factors for Engineer's Consideration
When planning, engineers must take into account the fact that wind turbines are difficult to access, and so they require long-life-cycle, self-cleaning, and vibration-proof interconnect solutions that are designed to "fit and forget." This reduces maintenance work to a minimum throughout the long lifespan of a wind turbine. Rapid replacement of systems is of particular significance for wind turbines. This also requires an expansive area of pre-fabricated cable solutions for various functional areas.
Engineers must also consider that the function of energy generation poses multiple challenges associated with connecting high currents and voltages. If the connection is to be made pluggable, an extremely high-current connection is advantageous. For this, highly reliable high-power connectors are absolutely required.
High-performance and reliable connections for data exchange and local power supply are still the most basic requirements in implementing a modern control system. Also, the fiber-optic connections widely used for networking must be designed to be pluggable for different optical fiber types to meet the requirements of wind turbines. These challenges that face engineering professionals, if not addressed on the front end of the development and planning stage, can become problematic, and such problems can be quite costly and time-consuming to fix.
When all is said and done, engineers must go through a painstaking evaluation and analysis exercise in order to get it right on the front end. It is an operating environment that is definitely not for the faint of heart.
For more information on wind turbine connectors and interconnects for other renewable energy sources and their suppliers, click here.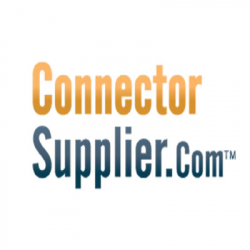 Latest posts by Connector Supplier
(see all)