Hirose's DF61 Series Features Unique Double-Lock Design
Hirose DF61 Series Features Unique Double-Lock Design
Hirose Electric has developed the DF61 Series, a low-profile double-locking wire-to-board connector with the capacity to handle up to 5A and 350V. The DF61 Series is a rugged, two-position connector that features a unique "swing lock" design that utilizes a positive and friction lock together to deliver a cable pull force resistance of 10N. The double-lock design makes this connector quick and easy to assemble and provides a clear tactile "click" to confirm proper mating.
Hirose's positive lock structure was designed to prevent the socket from disengaging when tension was placed on the cable. The catch on the housing engages the socket and allows the connection to endure up to 10N of force when the cable is pulled up in the vertical direction. The housing provides support to the lance structure and together, they combine to produce a mated lance strength of 7N to prevent the contacts from pulling loose during wiring. When the connection is initiated, the housing lance gets pushed up and this increases the surface area and helps to create the additional lance strength. The friction lock prevents the socket from floating after being mated, while molded-in contacts prevent solder wicking.
"The rugged and reliable DF61 Series wire-to-board connector is a smaller, lighter connector with improved functionality and the same electrical performance characteristics as larger competing connector products, which makes it very attractive for a variety of applications," said Rick van Weezel, vice president of sales and marketing for Hirose Electric USA. "The patented swing lock design not only improves reliability, but also enables us to decrease contact resistance and increase current capability, all within a smaller housing."
Designed for applications including digital cameras, LCD TVs, IT home appliances, tablet PCs, USB modems, robotics, portable medical equipment, and LED lighting, the new DF61 Series connector solves a number of design challenges concerning space and reliability issues.
The DF61 Series is a vertically mated, low-profile, two-position connecter that has a 2.2mm pitch and a 2.38mm height. The high voltage rating of 350V is achieved via a long creepage distance and isolated contacts. The contact force is controlled and decreases contact resistance. A high conductivity material is applied to the female contact that helps to achieve such a high current capability.
The RoHS-compliant DF61 Series has a withstanding voltage of 1700 VAC for one minute, rated current of 5A (22 AWG), 4A (24 AWG), and 3.2A (26 AWG), and an operating life of 30 insertion/withdrawal cycles.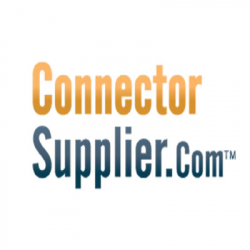 Latest posts by Connector Supplier
(see all)