High-Voltage Connector & Cable Product Roundup
This week's product roundup highlights high-voltage connector and cable solutions from top suppliers.
Newark element14
stocks ITT Cannon's APD 4-Way High-Voltage Series connectors. Ideal for use in harsh-environment automotive, transportation, off-road, specialty vehicle, and industrial applications that require robust sealing, high vibration resistance, and resistance to engine transmission and brake fluid, these versatile, plastic, direct, in-line, and bulkhead circular connectors are VDE certified for high-voltage operation up to 500VDC/AC and offer a low total cost of ownership due to easy assembly and beneficial component cost. These ISO15170 connectors (originally DIN72585) have a 2.5mm contact system, four machined and stamped copper alloy signal contacts with tin, silver, or gold plating and crimp terminations, three shell styles: cable connecting plug and flange or jam-nut receptacles, and two mechanical codings. They are rated for 30A at 40°C, 50 mating cycles, IP67 or IP69k protection using single-wire sealing, and operating temperatures extending from -40°C to +125°C.
Positronic
's versatile, modular Scorpion Family power and signal connectors are ideal for use in mil/aero and industrial applications. These single-piece, rectangular connectors are available in standard and low-profile body styles in free-cable and panel-mount configurations, and have polyester insulators, fixed, removable, gold-plated copper alloy contacts, metal clip or press-in contact retention mechanisms, insulator keyway polarization to prevent mismating in even blind-mating applications, and an optional locking system to prevent accidental unmating. Both standard and low-profile versions are rated for 250V working voltage, 5GΩ insulator resistance, 1,000 mating cycles, and operating temperatures spanning -55°C to 125°C. They are also both compatible with RoHS 5/6, an even 6/6 on select parts. The standard-profile series (SP Series) is also qualified to UL #E49351, has a blue polyester insulator with a 14.6mm profile height, and is available with size #4, 8, 12, 16, 18, or 22 contacts rated for 80A, a maximum initial contact resistance of 0.5mΩ, and 27–134N of contact retention force. The low-profile series (LP Series) has a black polyester insulator with a 8.2mm profile height, and is available with size #12, 20, or 22 contacts rated for 38A, a maximum initial contact resistance of 1mΩ, and 27–67N of contact retention force.
BTC Electronics
offers the ORD Inter-Vehicle Connector Series from AB Connectors. Designed to provide a quick, foolproof method for restarting electrically disabled military vehicles in the field using a vehicle-to-vehicle battery jumper system with a 100A maximum current rating, these connectors are ruggedized to withstand severe battlefield environments — featuring a single-piece, rubber molded construction with tight-seal protective caps that's impervious to engine fuel, lubricants, shock, and dirt — and fully conform to NATO standards. The high-power series is capable of continuous operation at 500A and 28VDC in temperatures down to -55°C, and up to 1,000A for six minutes, and is available with an SB-ORD intervehicle adapter for interfacing between the previously accepted system of paralleling two lengths of cable with two connectors each and NATO single-twin-cable and coaxial contact system.
TE Connectivity
's high-power DEUTSCH Lightweight Bulkhead Feedthroughs are based on industry-standard MIL-DTL-38999 mounting footprints to help save space and reduce costs, and feature silver-plated aluminum contacts that offer up to 50% weight savings compared to standard male terminal feedthroughs. Ideal for power distribution systems in harsh-environment commercial and military aircraft and military ground vehicle applications, the versatile series is available in threaded terminal shell sizes 18 and 23 with corrosion resistance and high-current-handling options; cadmium, zinc nickel, and nickel plating; square flange and jam nut panel mounting; and EMI and EMP filtering. The series exhibits current-handling capabilities up to 500A and a dielectric withstanding voltage of 600VAC, and is rated for operating temperatures spanning -55°C to +125°C. Silver-plated copper alloy threaded terminals are also available upon request, and no special tooling is required for installation.
Radiall
's high-voltage coaxial connectors are rated for 5–20kV and a minimum of 500 mating cycles, and are designed to enable signal transmission at high voltages without risking operator safety. Ideal for use in a variety of aerospace, defense, industrial, medical, space, telecom, and test and measurement applications, the range includes the BNC HT/MHV, SHV, THT20, and HN Series. Ideal for space-constrained applications, the bayonet-coupling, miniature high-voltage BNC HT/MHV Series operates at DC~2GHz, 50Ω impedance, temperatures spanning -55°C to +155°C, and 10kV as a mated pair. The enhanced-safety, bayonet-coupling SHV Series features a protruding insulator and operates at DC~2GHz, 50Ω impedance, temperatures spanning -65°C to +165°C, and 12kV as a mated pair. The large, screw-on THT20 Series operates at DC~1GHz, 50Ω impedance, temperatures spanning -55°C to +125°C, and 20kV as a mated pair. Designed for use in nuclear applications, the HN Series medium power, high-voltage, screw-on connectors accommodate very high dielectric withstanding voltage (a minimum of 5,000Vrms) and insulation resistance, and operate at DC~3GHz, 50Ω impedance, and temperatures spanning -55°C to +155°C. The SHV and THT20 Series also meet NIM standards.
Power & Signal Group
offers Aptiv's (formerly Delphi's) extensive HEV/EV product portfolio, including the RCS890 high-voltage, two-way, right-angle connection system. Ideal for use in the high-voltage and high-current modules employed in inverter, battery, junction box, and power electronic box applications, this system features a unique, integrated, high-voltage interlock loop (HVIL) shunted within the harness connector, dual sealing, bundle shielding with an external braid, two-stage disconnect for safe unmating, and two HV power circuits with 8mm round terminals. The single-key, panel-mount system also features a slider mating assist system on the harness connector, and is rated for 1,000V, 22A at 70°C, and operating temperatures spanning -40°C to +125°C. It offers IP67, IPX9K environmental sealing and is IP2XB finger-proof/touch-safe.
The ODU-MAC® White-Line from ODU-USA is a versatile hybrid connector with an ergonomic plastic housing that can accommodate up to 90 connection points and 18 module types, including: signal, power, high-current, high-voltage (up to 6.3kV), coax, pneumatic and fluid, fiber optic, and high-speed modules. The lightweight, easy-clean connector is ideal for use in industrial, medical, and test and measurement applications, is rated for up to 60,000 mating cycles, and enables easy handling with low mating and unmating forces and quick emergency release with a snap-in locking mechanism with breakaway function. It is available with three different outlets (straight, 45°, and 90°), per-module coding options, and seven color-coded cable bend reliefs. Non-magnetic versions are also available, and all touchable parts are nickel-free. The ODU-MAC Silver-Line and ODU-MAC Blue-Line also offer high-voltage solutions.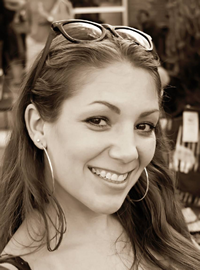 Latest posts by Christine Stieglitz
(see all)