High-Temperature Connector & Cable Products
This week's Product Roundup highlights high-temperature connector and cable solutions from leading suppliers.
BTC Electronics
offers Hermetic Seal Corporation's HTX Series hermetically sealed interconnects for ultra harsh environments, which are made using advanced HTX glass seals designed to withstand much higher temperatures and higher vibration than their predecessors and to outperform borosilicate and alkali barium glass seals, which exhibit reduced insulation resistance as temperatures rise. Rated for operating temperatures extending from -197°C to +440°C and available in circular and rectangular configurations, high-pressure bulkheads, multiple-pin headers, and single-pin terminals, the series delivers stable electrical performance in applications including next-generation aircraft engines and meets several military specifications.
Smiths Interconnect
's Vortex Series Single-Pin Connector and Boot Kit for high-temperature, high-pressure applications incorporates glass-to-metal hermetic sealing technology made with premium materials, including high-strength metal alloys, heavy-duty polymers, and sealing components fabricated from high-end elastomeric materials, and a hyperboloid socket boot kit that provides continuous contact with the single-pin connectors to ensure stable performance with minimal contact resistance and superior signal integrity. Designed for measurement-while-drilling, logging-while-drilling, wireline, and other oil and gas industry applications, the series delivers high-reliability power and data transmission in extreme environments, helps support the achievement of longer battery lives, deeper drilling depths, and higher drilling speeds, and is rated for up to 200°C, 35,000psi, 500g shock, and 10g vibration when mated.
Newark element14
carries 858 Series ruggedized, long-stroke, spring-loaded connectors from Mill-Max, which have a 4mm pitch, heavy-duty spring pins with 1.27⌀ plungers that resist bending during the application of side loads, and gold-plated stainless steel springs that ensure reliable operation over one million cycles and are less prone to stress relaxation when operating at higher temperatures over time (260°C max. for one hour and 180°C max. for 24 hours). Each spring pin is rated for 9A at a 10°C temperature rise with a contact resistance of less than 20m Ω and exhibits consistent, reliable performance in applications that experience side loading, great variation in vertical engagement, high shock and vibration, extreme temperatures, and high cycle counts. The series is available in through-hole, SMT, and SMT-with-alignment pin versions with high-temperature, molded Nylon 46 housings that are compatible with RoHS soldering processes and have integrated mounting tabs for secure attachment and flanged bases for stability.
Amphenol ICC
's DIN 41612 High-Temperature (HT) connectors are made with a high temperature resin that meets industrial and transportation market safety standards, including IEC 603-2, NFF 16-101/102, and EN45545-2, and can withstand through-hole reflow processing. They are available with 2.54mm and 5.08mm pitches that provide adequate space for PCB trace routing, selective-loading FMLB and LMEB contacts and various termination types for grounding and mounting flexibility, a rear plug option for extended mating applications, and a wide range of accessories for broad application suitability. Ideal applications extend across the industrial, instrumentation, medical, and transportation industries and include onboard electronics, signaling, test and lab equipment, process control, robotics, lighting and displays, energy distribution, imaging, monitoring, analyzers, off-road vehicles, heavy-duty loaders and conveyors, and locomotives.
Kensington Electronics
stocks Stäubli's HTI Connectors, which are easy to install, have a double-action locking system, can withstand operating temperatures up to 300°C, and deliver maintenance-free performance ideal for temperature control applications within plastic injection molding and metallurgical, glass, composite, aluminum, and magnesium die-casting equipment. The series is designed for comfortable handling, has a tool attachment plug that eases installation in challenging-access applications, and has a single DIN-7603-compliant copper seal that provides the perfect tightness between couplings and interfaces, does not require any specific maintenance, like seals within the fluid stream, and can be replaced in just a few seconds, as often as necessary and without disassembly. Its reliable, high-temperature performance is enabled by double-shutoff technology with no internal seal and metal-to-metal tightness, and a bayonet locking mechanism combined with two safety levers provides optimum reliability in high-vibration and high-pollution environments.
Omnetics Connector Corporation's Micro-D Discrete Wired (WD) Connectors are available in mating pin and socket models with gold-plated copper alloy contacts and thermoplastic insulators per MIL-DTL-83513, fluorosilicone elastomer interfacial seals per A-A-59588, and stainless steel 300 Series passivated hardware per SAE AMS-2700. Dual-row configurations accept size 9, 15, 21, 25, 31, 37, or 51 contacts, three-row configurations accept size 51 or 69 contacts, and four-row configurations accept size 100 contacts, and each can be housed in one of four shell materials: electroless nickel plated, cadmium plated, or black anodized aluminum or passivated stainless steel. The series is rated for operating temperatures extending from -55°C to 125°C (or 200°C with the high-temperature epoxy option), 600VAC dielectric withstanding voltage at sea level, 25mΩ maximum contact resistance at 2.5A, 3A per contact, 5,000MΩ insulation resistance at 500VDC, and 2,000+ mating cycles, and is designed to withstand 50g of shock and 20g of vibration for more than a microsecond with no discontinuities. MIL-DTL-83513 versions are available upon request, as are overmolded and RoHS compliant variants.
Samtec
's FireFly™ Micro Flyover™ System is the first interconnect system that gives designers the flexibility to interchangeably employ micro footprint optical and copper interconnects within the same PCB connector system. It has an industry-leading miniature footprint that allows for higher density closer to the data source, enables chip-to-chip, board-to-board, on-board, and system-to-system connectivity at data rates up to 28Gb/s, and is compatible with both high-performance active optical engines and low-cost copper cables. The system also incorporates a rugged, micro-sized, board-level connector system with positive latching, weld tabs, and loading guides for secure connections, and is available in a PCIe®-over-fiber system and an extended-temperature design. The ETUO Extended Temperature FireFly achieves a rugged -40°C to +85°C range for military, aerospace, and industrial applications, and is available in x12 and x4 transceiver systems with performance up to 10.3125Gb/s per channel and with end options including industry-standard MTP and MPO, as well as mil-rugged ARINC801, MT38999, and VITA 66.1/66.4.
LEMO
's Thermo Series Connectors for high-temperature applications including medical, industrial, and laboratory equipment are constructed in compliance with DIN 4370, DIN 43721, and IEC 584-1, -2, and -4. The miniature jacket thermocouples each consist of a thermo pair encased within high-temperature ceramic insulation material and coated with a metallic jacket to protect against mechanical stresses and chemical exposure. The vacuum-sealed sockets with K-Type thermocouples (Ni-Cr/Ni contacts) are rated for operating temperatures extending from -250°C to 1,100°C, and are available with coaxial, biaxial, triaxial, and multi-pole crimping and as overmolded cable assemblies.
TE Connectivity
's Positive Lock Receptacles and Housings facilitate fast, easy assembly and secure retention to mating tabs, which significantly reduces the risk of terminal back-out, and provide high-performance, cost-competitive solutions in consumer, industrial, and automotive applications. They are available in three versions that offer a variety of housing materials, are compatible with a wide range of wire sizes, and are designed for both standard and high-temperature applications. Positive Lock Mark I variants for high-current applications offer the lowest insertion force in their class, Positive Lock Mark II variants combine low insertion force with high retention force and can meet high-temperature requirements, and Positive Lock Mark III variants also offer optimal insertion force and contact retention performance.
Fischer Connectors
' silicone cable assemblies stand up to high-heat, autoclave processes, disinfectant, and sterilant solutions, are available in any color and with low-friction coatings that help mitigate cable damage, and are widely employed in the medical electronics industry. They are assembled in Atlanta in a ISO 13485-certified and ITAR registered facility that offers decades of custom design expertise, tooling, geometries, and overmolds along with personal attention from engineering through delivery.
ABB Electrification Products
' Harnessflex® TempGuard™ high-temperature conduits and fittings are designed to protect and route high-temperature cable and wiring harnesses in automotive and transportation engine applications with operating temperatures up to 200°C, such as exhaust gas recirculation systems and turbochargers. Made of specially formulated polyamide and co-polyester materials proven reliable through long-term heat aging and both tensile and impact strength testing, the range includes HTC08 – HTC20 conduit with T and Y fittings, straight and elbow joiners, and backshells for AMP, Bosch, DEUTSCH, and FCI connectors.
Interested in a specific market? Click a market below for current articles and news.
Automotive, Consumer, Industrial, Medical, Mil/Aero, Datacom/Telecom, and Transportation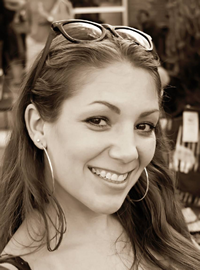 Latest posts by Christine Stieglitz
(see all)