High-Current Connector Products
This week's product roundup highlights high-current connector solutions from leading suppliers.
Smiths Interconnect
's HeavyPower Transformer Series high-density, modular connectors for on-board power applications in the rail market allow for multiple, customer-defined configurations and further enhance flexibility with the ability to integrate local cabling and components. Available in 1- to 4-pole versions capable of supporting up to 300A per pole and 3,600V, the series is available in straight and right angle termination styles with reliable hyperboloid and aluminum or copper high-power contacts that allow for more contact points to reduce overheating and achieve low mating forces, and are capable of accepting cable cross-sections spanning 25–50mm2 to reduce supply chain and cabling costs. The connectors are rated for 12KV withstanding voltage, temperatures extending from -55°C to 125°C, and 500 mating cycles, are compliant with the main railway standards: NF F 61-030, EN 50527, and EN 60373, conform to EN 45545 fire and smoke standards, and are made of aluminum or plastic materials per NF F 16-101/102.
Positronic
's GG Series Great Golden power connectors are modular, rectangular, single-piece connectors with a fixed envelope and the highest current-carrying capacity of all the company's power connectors — up to 200A per contact. Designed for industrial and mil/aero performance, the series has copper alloy contacts plated with a minimum of 30µ or 50µ gold flash, nylon insulators, insulator keyway polarization, an optional locking system, and a 44–132N metal clip contact retention system. It's available in free-cable and panel-mount body styles with removable contacts in sizes 0–20 and wire or busbar terminations, and is rated for 5–200A per contact, 500V working voltage, 1,000–3,000V proof voltage, 5GΩ insulator resistance, 0.38mΩ initial contact resistance, operating temperatures extending from -55°C to 125°C, and 1,000 mating cycles. The series is also approved to RoHS 5/6 (and 6/6 on select parts) and has a UL94 V-0 flammability rating.
BTC Electronics
offers SB-ORD Series intervehicle connectors from TT Electronics and AB Connectors. Designed for use in high-current vehicle-to-vehicle battery jumper systems used to quickly and reliably restart disabled military vehicles in the field, as well as in generators and ancillary power tools, these single-piece, rubber-molded connectors are rated for up to 1,000A and have tightly sealed protective caps that make them impervious to engine fuel, lubricants, shock, dirt, and other hazards of severe battle environments. They also have a single twin-cable and coaxial contact system with tin-plated copper alloy solder or crimp contacts designed for 0000–4 AWG cable, a neoprene insulator, and push-pull friction coupling, and are available with alternative plating materials, as cabled assemblies, and in custom configurations. The series fully conforms to NATO-approved standards inter-vehicle connectors and accessories for slave starting and high-power transfer applications and is rated for 500A and 110VDC, up to 1,000A for six minutes at 24VDC, a maximum of 0.5mΩ contact resistance, and operating temperatures spanning -55°C to +100°C.
ITT VEAM
's plastic, single-pole PowerLock connectors deliver ultimate safety and reliability in high-power, low-voltage applications, including field-installed power distribution systems, mobile generators, three-phase motors, and lighting distribution systems. The connector bodies are keyed to prevent connection errors and color-coded to suit global three-phase electrical systems, a simple bayonet lock ensures secure coupling, and a secondary locking pin provides additional security. Rated for 400A or 660A and available with body styles suited for panel mounting or copper cables up to 300m2, as well as with a selection of accessories and network connection devices, the series also provides IP2X finger protection when unmated and environmental sealing up to IP67 when mated.
Newark element14
stocks the highly configurable EXTreme Ten60Power™ high-current connector system from Molex. Ideal for coplanar and right angle board-to-board connections in consumer, telecom, and datacom applications, including appliances, entertainment and HVAC systems, drones, servers, cellular base stations, switches, and routers, these cost-effective, combination signal and power or power-only connectors deliver up to 60A per power blade at 30°C temperature rise, providing a maximum current-to-length ratio of 260A per linear inch in a low-profile (10mm) housing designed to enhance system airflow. Designed for maximum flexibility, the series is available in symmetrical or asymmetrical configurations with 1- to 9-circuit split-blade power modules, 1- to 10-circuit standard power blade modules, 6- to 60-circuit signal modules, end- or top-mount guidance, three or five rows, and through-hole, right-angle, vertical, and press-fit terminations.
Amphenol Industrial Products
' Amphe-PD Series connectors distribute high-current DC power in a compact design. Ideal for use in datacenters, robotics, and industrial automation applications, the series enables wire-to-wire, wire-to-board, and bus bar terminations for 12–4AWG wire and employs the company's proprietary RADSOK® stamped hyperbolic contact technology for higher amperage, lower t-rise, less resistance, and lower mating forces. Available in two sizes and current ratings (3.6mm, 70A and 5.7mm, 120A) with crimp contacts and optional custom cable assemblies, the series also features a robust, high-temperature housing for SMT processing and an integrated latching mechanism for secure mating. It meets RoHS, UL-94V-0, and IEC finger-touch-safe requirements.
Weidmuller
's OMNIMATE Power LUF 10.00 PCB terminals provide safe, quick, convenient, economical, and fault-free connections in high-power electronics, including solar inverters, frequency converters, drive controllers, and power supplies, and utilize the company's well established PUSH IN lever actuating clamp connection system to enable high contact reliability and tool-free wiring for 18–6 AWG solid, stranded, or ferruled wires. The series is available in 90° orientations with 1–12 poles, has easily accessible diagnostic testing points for necessary maintenance and measurements, and has 2 x 2 solder pins per pole to achieve high current-carrying capacity and ensure that the contacts securely solder to PCBs without the need for additional fastening elements. Versions with two or three pins in alternating positions per pole are UL/CSA rated for up to 61A and 600V according to UL 1059. Versions with four or six pins in alignment per pole are rate for up to 58A and 300V due to reduced clearance distance between poles, and specific ratings for commercial, general industrial, and industrial device groups are available upon request.
ODU
recently added a new high-current module to its ODU-MAC® Blue-Line. Designed for use in high-current e-mobility and corresponding charging applications, the new module has two-part, 12mm-diameter contacts with torx screw connections that enable easy contact replacement from the mating side, can carry up to 225A and 1,000V, and is currently available in 25, 35, and 50mm2 crimp terminations.
TE Connectivity
's MULTIGIG RT 2-R quad-redundant, high-speed, board-to-board connectors are ruggedized, lightweight, tested to HALT shock and vibration levels per VITA 72, and complaint with the VITA 46 standard. They has the same modularity and flexibility as the MULTIGIG RT 2 connector, which they're backwards compatible and intermateable with, but leverage all of the technical and economic benefits of VITA 72 VPX, offers twice the number of contact points for improved reliability in high-vibration environments, and are the lightest VPX connectors currently available, with 3U VPX slot profile variants weighing just 2.21oz. and 6U variants weighing just 4.96oz. Ideal for use in rugged embedded computing applications in the ground defense, missile defense, C4ISR space, and commercial and military aerospace industries, these robust, pinless-interface connectors are available in differential, single-ended, and power configurations; can be combined with VITA 62 high-power modules, VITA 67 RF modules, and VITA 66 optical modules; and support Ethernet, Fibre Channel, InfiniBand, PCIe, and Serial Rapid I/O high-speed protocols. They have high-temperature thermoplastic housings rated for operating temperatures spanning -55°C to +105°C, rugged aluminum or passivated stainless steel guide hardware, high-performance copper alloy contacts plated with 50µin Au over 50µin Ni in the mating area and tin-lead on compliant-pin tails, and reliable press-fit terminations.
Amphenol ICC
's Minitek® Pwr 5.7 connector system provides flexible solutions for a wide range of wire-to-board power applications in the communications, data, consumer, industrial, instrumentation, and military markets. The series has 5.7mm-pitch power contacts capable of handling 23A per contact, a polarized mating geometry to prevent mismating, a scoop-proof housing to prevent the terminals from damage, post-plated terminals to prevent environmental corrosion, and a positive locking mechanism for secure retention. It accepts 16–12AWG, is rated for temperatures ranging from -40°C to 105°C, and is glow-wire, UL94 V-0, RoHS compliant and both lead- and halogen-free.
Heilind Electronics
stocks TE Connectivity's heavy-duty connector IP68 anti-corrosion hoods and housings. Designed for use in industrial, manufacturing, non-automotive transportation, and alternative energy industry applications, including mining equipment, packing machines, wind turbine brakes, rail washing facilities, and construction machinery, these hoods and housings protect connections to decrease downtime in harsh, high-power environments. Made of powder-coated die-cast aluminum alloy, they exhibit robust resistance to shock, vibration, and EMI, and also withstand humidity, salt, detergents, fertilizers, UV exposure, and variable temperatures to ensure reliable connections. They are also RoHS compliant and adhere to EN 62153-4-7, EN 61984, EN 61373, EN 60512, and EN 60529.
Interested in a specific market? Click a market below for current articles and news.
Automotive, Consumer, Industrial, Medical, Mil/Aero, Datacom/Telecom, and Transportation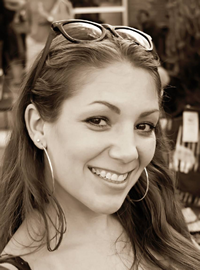 Latest posts by Christine Stieglitz
(see all)