FFC and FPC Connector Product Roundup
This week's product roundup highlights FFC and FPC connector solutions from top suppliers.
I-PEX Connectors
' DW5 two-way FPC and discrete wire connectors can accommodate 0.2mm-thick (±0.3mm) FPC cables or 34AWG discrete wire using the same PCB and receptacle combination, making them ideal for use in a variety of space-constrained portable electronics, including laptop screens. These versatile, hybrid connectors have a 0.5mm-pitch, an ultralow, 1.1mm maximum mated height, a robust mechanical back-lock that ensures high FPC retention force, and an anti-reversing mating structure that prevents the accidental unmating of discrete wires. They are currently available with six or 10 copper alloy contacts and heat-resistant, UL94 V-0 housings and actuators. Receptacles are packaged on embossed tape and plugs are packaged in trays.
Hirose
's new FH63 Series FPC/FFC connector delivers high-speed data transfer in a rugged, high-reliability design that's resistant to high temperatures (up to 105°C), shock, vibration, humidity, corrosion, and hydrogen and sulfur gasses. Ideal for harsh-environment applications in the automotive market and beyond — including navigation, laser and millimeter wave radar, in-vehicle camera systems, gaming consoles, industrial control units, medical devices, notebook PCs, and TVs — the series is currently available in 30- and 40-position versions with a 0.5mm pitch and 2.8mm height profile. Its two-point contact design has two independent springs with wiping action that prevents failures resulting from dust, dirt, and other contaminants, its wide tapers enable smooth FPC insertion, and its single-action lock simplifies assembly and emits a clear, tactile click to confirm proper insertion. It supports USB 3.0, Embedded DisplayPort v1.3, and HDMI 1.4a standards and up to 5.4Gb/s transmission, accepts shielded FFC for EMI protection, is RoHS compliant, and meets halogen-free requirements.
Amphenol ICC
's AutoLock FPC connectors have a 0.5mm pitch, a 2.5mm height profile, an auto-locking mechanism that establishes reliable, high-retention-force connections with FPC cables, and a mistake-proof poka-yoke insertion mechanism that ensures full FPC engagement, provides robust resistance to shock and vibration, and requires a secondary action for FPC removal. These fine-pitch, non-ZIF connectors also deliver high-speed data rates up to 5Gb/s to meet USB 3.1 Gen 1 Ethernet signal and V-by-One® HS video demands in consumer, industrial automation, and automotive applications, including: commercial and flat-panel displays, LED TVs, notebook computers, automated manufacturing machinery and robotics, and vehicle navigation systems and display clusters. The series is rated for 50V and 0.5A (AC/DC), operating temperatures spanning -55°C to +105°C, and 20 mating cycles, and is compliant with halogen-free, RoHS, and UL94 V-0 standards.
BTC Electronics
offers a range of Flat Flex Cable Assemblies from Meritec. These low-profile, overmolded FFC assemblies deliver reliable, cost-effective performance, robust mechanical strength, and high signal integrity, and are available in a variety of length and fold specifications, with three attachment mechanisms: ChassisLoc for panel mounting, SnapLoc for positive PCB retention, and solder prep for direct attachment to the PCB, and with several ferrite and shielding solutions for economical EMI suppression. Ideal for use in high-performance flat-panel displays with operating frequencies as high as 400MHz, such as those in notebook computers, the range also includes transition boards for various-pitch applications, is rated for operating temperatures spanning -40°C to +105°C, and is compliant with UL94 V-1 flammability standards. The VESA-Standard FDPI-1 FFC assemblies feature 0.5mm laminated FFC, 31-, 41, or 51-position male and female Hirose DF-9 or equivalent connectors, molded strain relief, and optional extraction tools. The Low-Voltage Differential Signaling (LVDS) FFC assemblies feature 1mm laminated FFC, 14-, 20-, or 30-position female Hirose DF-19, JAE FI-X, or equivalent connectors, and optional extraction tools. The Zero-Insertion-Force (ZIF) FFC assemblies offer 0.5mm, 1mm, and 1.25mm pitches and either traditional tape-back ZIF or ZIFLOC overmold for enhanced reliability.
TE Connectivity
's flexible printed circuit (FPC) connectors are ideal for applications that demand lightweight, low-profile solutions with small centerline or pitch spacing, including: tablets, personal computers, mobile and smartphones, wearables, cameras, GPS, set-top boxes, game consoles, LCDs, disk drives, printers, copiers, and medical devices. Currently available in five centerline spacing options: 0.25mm, 0.3mm, 0.5mm, 1mm, and 1.25mm, these cost-effective interconnects use a robust actuator to secure FPC and FFC cable terminations, enabling reliable, tool-less, field-terminable connections. The FPC product family also offers options including: ZIF and non-ZIF styles, tin/lead or lead-free plating, SMT and through-hole PCB terminations, right-angle and vertical mounting orientations, slanted insertion capabilities, solder pads and kinked legs for PCB retention, and various flip-locks, contact points, and actuator types.
Newark element14
stocks Easy-On™ zero-insertion-force (ZIF) FFC/FPC connectors from Molex. These small, space-saving, super-fine-pitch, ZIF FFC/FPC connectors feature FPC retention tabs to ensure proper mating and prevent cable drop-out during assembly, enable the easy insertion of very thin (0.3mm) shielded or unshielded FFC/FPC cables, deliver 20N of cable retention force for rugged resistance to shock and vibration, and allow for repeat cycling (up to 25 mating cycles) with minimum wear. The right-angle SMT connectors have a 1mm pitch and 1.9mm profile height, are available with 4–22 gold-plated phosphor bronze contacts, and are rated for a maximum of 0.5A per contact, 50VAC/DC, and operating temperatures spanning -40°C to +105°C. Ideal for use in a variety of automotive, consumer, datacom, industrial automation, medical, and mobile device applications, they are also RoHS compliant and low-halogen.
Würth Elektronik
's WR-FPC ZIF Connector Design Kit includes several flat flexible cables (FFCs) and flexible printed circuits (FPCs) designed to help reduce size, weight, and assembly cost in applications including display screen and keyboard connections. These back-lock, dual-contact, ZIF, plug-in FPC connectors are lightweight, low-profile, and easy to use, and offer secure, removable connections. They are 1mm thick, with contacts on both the top and bottom surfaces, are rated for 1A and 125V, operating temperatures ranging from -25°C to +85°C, and 25 mating cycles, and are lead-free, UL certified, and RoHS and UL94 V-0 compliant. The PET FFCs are rated for 20–25 mating cycles, are resistant to flexure and abrasion, and are also lead-free and RoHS compliant and UL certified. Individual WR-FPC FFCs and FPCs, as well as the design kit, are also available at Mouser Electronics.
GCT
's FFC2B25 Series side-entry, surface-mount, flat flexible cable (FFC) connectors have a 0.5mm pitch, a 2mm profile, and 4–54 phosphor bronze bottom contacts. They are rated for 0.4A and 50V AC/DC, operating temperatures ranging from -25°C to +85°C, and 20 cycles.
The FPConnected™ USB 3.1 X-Beam Bridge connector from Neoconix features a seamlessly integrated jumper and connector assembly comprised of an low-profile USB 3.1 Type-C receptacle, a high-speed FPC, and an ultralow-profile, 48-position X-Beam™ FPC-to-Board interposer, and delivers superior signal integrity, repairability, and cost savings in high-performance, leading-edge mobile platforms compared to standard board-to-board and traditional FPC connectors. It's available in a variety of length options for design flexibility, can be independently mounted, eliminating the costly and time-consuming manufacturing issues associated with main PCB mounting, is easy to remove or replace, and allows designers to directly route signals, minimizing shielding requirements, PCB layers, copper thickness, thermal considerations, and circuit protection needed when utilizing the main PCB. Additionally, standard FPC lengths are fully compliant with the USB 3.1 Type-C specification for SuperSpeed USB 10Gb/s signal speed combined with current capability up to 5A.
Recently posted:
[related_posts limit="10″]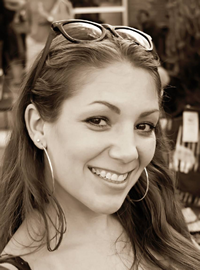 Latest posts by Christine Stieglitz
(see all)