Facts & Figures: Top 10 Connector Manufacturers
Bishop & Associates reports its latest industry findings on the top 10 connector manufacturers in part one of a series.
Bishop & Associates has tracked the connector industry for 34 years, since 1980. In 1980, annual connector sales were $8.9 billion, growing to $55.4 billion in 2014. This is a 34-year compound annual growth rate (CAGR) of 5.5%. During this period, the 10 largest connector companies achieved a CAGR of 6.7%, which is significantly better than the overall industry.
Top 10 Versus Industry
Since 1980, the top 10 have steadily increased their share of the total market. In 1980, the top 10 accounted for 38.0% of the industry. Today, the top 10 accounts for 56.8% of world connector demand.
Logically, one would expect the 10 largest companies to grow faster than the overall industry. After all, the largest companies have significant advantages over their smaller competitors:
More engineers
Larger sales and marketing organizations
More manufacturing plants located in all geographic regions
Greater financial resources
The result of these advantages is a broader product offering and a global presence with the ability to serve the world's largest OEMs.
Certainly, some of the top 10 market-share growth can be attributed to size. However, in reality, most of the share growth is the result of acquisitions. For example:
TE Connectivity acquired Thomas & Betts' connector business, DEUTSCH, ADC, and numerous other companies.
Molex acquired Woodhead, FCT, Affinity Medical, Luxtera's Merge Optics, and others.
Amphenol acquired Teradyne's high-speed connector business, FEP, and a few dozen other companies. It recently announced that it will acquire FCI's connector business. This transaction is expected to close in December 2015.
Delphi acquired FCI's automotive interconnect business.
In total, we estimate that the top 10 added more than $4.0 billion in sales through acquisitions. Further, we believe this is why the top 10 achieved a 6.7% CAGR from 1980 to 2014 versus industry growth of 5.5%.
Top 10 Share-of-Market
The top 10 connector companies are shown below with each company's share of 2014 world sales.
Highlights to note in the above table include:
The top 10 account for more than half of world connector demand (56.8%).
TE Connectivity is the 800-pound gorilla in the room with a whopping 16.7% share.
Amphenol now is approaching $5.0 billion in sales and has 9.0% of the market. Amphenol's acquisition program is enviable, making the company the fastest-growing company in the industry.
Molex is now a private company owned by Koch and has an impressive 7.1% of the market; expect many more acquisitions from Molex.
Delphi acquired FCI's automotive connector business,which added more than $1 billion in sales. Delphi owns a 5.5% share of the market.
Top 10 Sales Performance
The following table shows the top 10 manufacturers by sales performance over the past 10 years.
Amphenol is clearly the fastest-growing company, achieving an incredible 10-year CAGR of 14.8%
Since 2004, the top 10 achieved a CAGR of 6.5% versus industry growth of 4.5%.
In our next issue, we'll publish part two of this series, which takes a closer look at the top connector suppliers.
[hr]
Bishop & Associates has published a 10-chapter research report that provides a complete analysis of the World's Top 100 Electronic Connector Manufacturers. This report furnishes detailed statistics that benchmark the leading connector manufacturers by 2013/2014 total sales, sales by end-use equipment market, sales by product category, and many other key industry measurements. All manufacturers are exhibited by 2014 sales, and are ranked by region of the world with percent year-to-year change. The report provides all the key data needed to analyze each of the top 100 worldwide electronic connector suppliers. Click here for more information.
No part of this article may be used without the permission of Bishop & Associates Inc. If you would like to receive additional news about the connector industry, register here. You may also contact us at [email protected] or by calling 630.443.2702.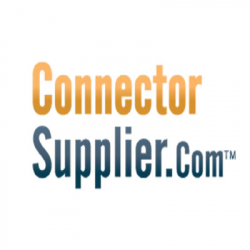 Latest posts by Connector Supplier
(see all)