Emerson Launches Mixed Fiber Optic Cable Assembly
Emerson Launches Mixed Fiber Optic Cable Assembly for Harsh Environments
Emerson Network Power launched its Mixed Fiber Optic Cable Assembly (MFOCA) and the associated HMA expanded beam fiber optic plug and bulkhead connectors for use by the US Marine Corps, as well as other customers with harsh environment fiber optic applications.
Emerson Network Power Connectivity Solutions has designed and developed a complete line of MFOCA assemblies and connectors that are compliant with MIL-DTL-83526/20 and /21 and DLA Drawings 10023, 10024, and 09001. The plug and bulkhead connectors are available as mixed mode (two-channel SM and two-channel MM) in Brown 383 Camouflage, two-channel SM in Green 383 Camouflage, and two-channel MM in Black Camouflage, all with a non-reflective finish. The connectors use a field-proven, rugged hermaphroditic construction, and the configured MFOCA assemblies use a qualified mixed-mode fiber optic cable and are available with and without reels.
These MFOCA products are designed and manufactured to meet the harsh environment requirements of a military tactical communications system. Their design and low insertion loss performance provide an easily maintainable, highly reliable, robust, and secure fiber optic connectivity solution for the transmission of voice, video, and data.
Emerson's MFOCA connectors and assemblies are now available with a factory lead time of six weeks from receipt of order.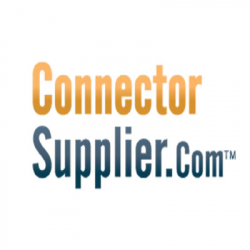 Latest posts by Connector Supplier
(see all)