Digi-Key Upgrades Website with New Search Accelerator
Digi-Key Upgrades Website with New Search Accelerator
Global electronic components distributor Digi-Key announced new website features and updates including a new search accelerator designed to make it faster and easier for customers to search for electronic components. This new feature kicks off a series of global website improvements designed to accelerate information access and simplify the ordering process.
Digi-Key.com enables customers to search for millions of electronic components and select from among more than 975,000 stocked in-house for next-day delivery. The company's breadth of product selection has contributed to its popularity among the engineering community.
"Our customers are telling us they want access to more parts, faster, and we listened," said Tony Harris, Digi-Key CMO. "At the same time, we solicited feedback from our internal application engineers to prioritize what matters most. As a result, we're pleased to announce this set of valuable website updates that will improve the entire online customer experience."
Digi-Key used the results of a recent "Voice of the Engineer" research study to identify and prioritize the most valuable website features and upgrades. The website improvements are focused around advanced search capabilities including multi-attribute filters and easy-to-search product categories.
"It's Digi-Key's top priority to make it as easy as possible for users to research and acquire parts," said Harris. "This new feature strengthens our commitment to support the engineer from prototype to production."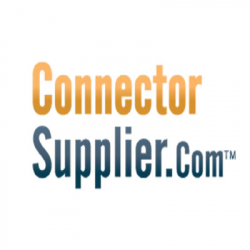 Latest posts by Connector Supplier
(see all)