Delphi Makes Strategic Investments to Enhance New Mobility, Connectivity Capabilities
Delphi partners with otonomo, Valens, and Rosenberger to boost high-speed data and services for connected cars
Delphi announced three separate strategic agreements with leading technology companies to enhance capabilities in high-speed signal and power distribution and data management for automakers. These partnerships will help the company move data faster, throughout the vehicle, and connect the vehicle to the cloud, and finally to process that data so it can be monetized.
Delphi is making a minority investment in Valens, an Israeli start-up that makes chip-to-chip HDBaseT technology to enable connectivity speeds purportedly six times faster than the industry standard of 1GB/s. According to the company, this would support, for example, next-generation infotainment, ADAS, and automated driving technologies by moving data through unshielded twisted pair (UTP) wire to a multi-domain controller, both made by Delphi.
The company is also entering into a technical partnership with Rosenberger, which created the FAKRA industry protocol for infotainment. They will leverage Rosenberger's high-speed Ethernet interconnect technology to enable end-to-end vehicle data communications.
Delphi's third agreement is a minority investment in otonomo. This Israeli startup will aggregate and organize data, which OEMs can then make available to a network of third-party commercial vendors that would otherwise take years to attain. The announcement asserts, "by aggregating, making anonymous and organizing car data, otonomo's marketplace provides OEMs with full control over monetizing the valuable data from connected vehicles."
An expected dramatic increase in demand for more data connectivity, active safety, and greater vehicle automation has led Delphi to make these partnerships so the company can position itself at the forefront not only of signal and power distribution, but also data management.
Recently posted:
[related_posts limit="10″]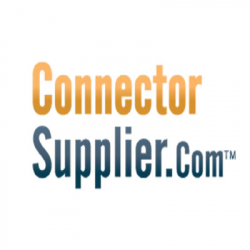 Latest posts by Connector Supplier
(see all)