CONEC Develops IP67-rated RJ45 Dual Bayonet In-Line Couplers
CONEC Develops IP67-rated RJ45 Dual Bayonet In-Line Couplers
CONEC has advanced its IP67-rated RJ45 family of connectors to include Ethernet I/O ports with a dual bayonet in-line coupler that can be used as a true in-line extension. The dual bayonet coupling mechanism is in compliance with IEC 61076-3-106 and provides increased protection for the connector system against contamination and moisture. Ideal for harsh applications such as industrial machinery, security and surveillance equipment, test and measurement equipment, and GPS systems and communications, the IP67-rated RJ45 industrial Ethernet connector delivers mechanical stability, temperature resistance, vibration immunity, and EMI/RFI shielding.
The new in-line coupler features a 1/6-turn dual bayonet coupling mechanism for fast and secure IP67-sealed mate/unmate, even with gloved hands. The IP67-rated RJ45 dual bayonet locking connector is available in two different housing materials, durable black polyester plastic, or ABS nickel-plated plastic.
The product line includes a variety of panel-mounted receptacles, mating plugs, protective caps, and pre-terminated jumper cables, including cables suitable for outdoor use and direct burial with jackets that can be color-coded to match the in-line couplers.
"The in-line bayonet locking coupler offers IP67 protection at both ends between two connectors, allowing the end user to panel-mount or create an in-line extension," said Peter Persico, technical support specialist at CONEC. "Utilizing gold-plated contacts and metallized plastics, the durable in-line coupler provides the highest level of protection available on the market."
The IP67 RJ45 connectors ensure a continuously secure connection and are dust-proof and weather-proof, with a silicone ring seal that makes a watertight connection if mounted to a panel.
The RJ45 Cat 5e in-line coupling is available unshielded or shielded and the RJ45 Cat 6A in-line coupling is available in a shielded version. A protective cap is also available.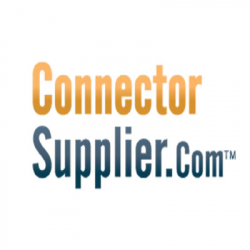 Latest posts by Connector Supplier
(see all)