Commercial Aviation Connector Roundup
Check out this week's product roundup for information about some of the latest and greatest connector and cabling solutions for commercial aviation applications.
Amphenol Pcd's rectangular SOLARIS Series connectors are small (<0.5" tall), lightweight, easy to use, and available with either pins or sockets. Ideal for low- and medium-power applications, including aircraft lighting, intelligent peripheral, seat actuator, and user power systems, the gender-fluid series features durable, high-temperature, and chemical-resistant polyethermide housings with IP67 sealing and a spring-loaded slide lock that enables single-handed, tool-free mating and prevents wear and tear at the connector/cable interface to ensure long-lifetime performance with high mating cycles. It also features an integrated boot ridge for tying off protective sheathing and braids without adding backshells or saddle clamps, as well as integrated cable tie holes for zero-footprint attachment to pipes, bundles, and bulkheads.
Mouser carries Amphenol Aerospace Octonet Contacts, which feature eight strategically spaced inner contacts that form four 100Ω matched impedance differential pairs with 360-degree shielding. Designed for high-speed, 10G Ethernet applications in commercial avionics and military aerospace systems, the MIL-DTL-38999 Series III range meets CAT 6A specifications, supports 24–26AWG wire, and is available with size eight crimp terminations or PC tails. Compatible with existing size eight Quadrax cavities, the range also offers excellent crosstalk performance and is rated for 500 mating cycles.
TE Connectivity's compact and lightweight DEUTSCH DMC-M Series Connectors offer quick-change, modular solutions for aircraft cabin and avionics systems backed by more than 30 years of proven field reliability. Available with coaxial, quadrax, high-speed Ethernet, or optical contacts in sizes 8–24 with push-pull coupling and numerous insert layout options, the series is rated for 500 mating cycles in service temperatures spanning -55°C to +175°C and features both color and mechanical coding, as well as robust resistance to ingress, vibration, fire, smoke, and other hazards per EN4165, ARINC 809, and BACC65.
BTC Electronics
offers in-house, 24-hour assembly for EN2997 K, KE, S, and SE class connectors from J-Tech/Conesys. Frequently employed in aircraft engines, landing gear, and sensor systems, the stainless-steel receptacles feature a passivated finish, a compact, low-profile construction, and robust seals, and offer excellent resistance to high temperature, shock, vibration, fire, and corrosion. Available in shell sizes 8–28, the range is available with plug, square flange, and jam nut mounting arrangements. BTC also offers EN2997 Y and YE class aviation connectors from Sealtron. This range is available in shell sizes 8–28 and round flange, box mount, and jam nut mounting arrangements, and is also ideal for aviation applications.
Positronic
's Optik-D™ low-loss ARINC 801 fiber optic termini and adapters for Combo-D connectors combine high performance optical termini with small, lightweight, and low-cost housings to deliver cost-effective, high-bandwidth solutions with EMI immunity, reliable data security, minimal losses over distances, zero ground loops, and explosion resistance. Ideal for aircraft applications, the range allows users to mix optical contacts with power, signal, coax, and high-voltage contacts. Proven via MIL-DTL-24308 environmental testing, the pull-proof termini also exhibit ultra-low typical insertion losses of 0.06dB, which can further contribute to cost reductions, as well as return loss in excess of 45dB for multi-mode.
Interstate Connecting Components
, a division of Heilind Mil-Aero, offers TE Connectivity's DEUTSCH 369 Series connectors. Based on EN4165/ARINC 809 connectors, the robust series features a compact, lightweight, and fully sealed design developed with both strict industry regulations and EWIS best practices in mind. The connectors are available in 3-, 6-, and 9-position configurations, as well as new PCB panel mount and inline versions that are quick and easy to install. This series offers compact, space-saving footprints and delivers cost-effective, high-reliability performance in harsh aerospace applications, including commercial aircraft interiors, helicopters, and rail lighting.
Recently posted:
[related_posts limit="10″]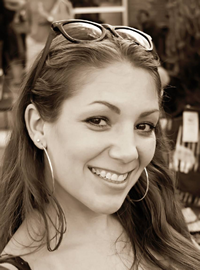 Latest posts by Christine Stieglitz
(see all)