Coaxicom's 3993-2 Phase-Adjustable Connector with Direct-Solder Solution
Coaxicom's 3993-2 Phase-Adjustable Connector with Direct-Solder Solution
Coaxicom's innovative phase-adjustable connector is now available with a direct-solder solution for RG402 and .141 semi-rigid and ultraflex cables. The 3993-2 is designed for phase match between two cables as needed for proper system performance. The advanced connector allows for precise manual adjustments to the phase without signal degradation.
To rectify problematic cable assembly phasing, telecommunications companies have had to continually search for ways to modify existing materials to improve efficiency and match time phasing. In order to develop a seamless conversion, electrical engineers have been challenged to modify cable lengths and phase lengths to achieve the desired results, often by trial and error. The 3993-2 overcomes these obstacles by providing a technologically advanced phase-adjustable connector that was long overdue.
The Coaxicom 3993 series delivers a means of phase adjustment over frequency ranges up to 18GHz. The 3993-2 RF connector has an adjustment range of 180 degrees minimum and a maximum VSWR, with insertion loss of 1.30:1 and 0.42 dB, respectively.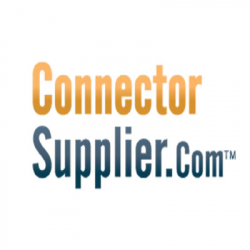 Latest posts by Connector Supplier
(see all)