C&K Expands Smart Card Connectors for M2M
C&K Expands Smart Card Connectors with Detection Switch
C&K Components developed two new smart card connectors that feature a built-in card detection switch for machine-to-machine (M2M) applications. The CCM03-3511 Series smart card connectors provide an increased contact force to withstand shock and high vibration, while the CCM03-3512 features extended soldering pads to withstand a second reflow upside down. The CCM03 Series' advanced contact system optimizes electrical performance, flexibility, and reliability, while minimizing the electrical contact resistance and overall cost.
Compatible with SIM/SAM cards, the harsh environment connectors meet IEC 512 certification and are resistant to shock, vibration, humidity, and extreme temperatures.  With a vibration frequency rating of 10 to 500Hz, a mechanical life of up to 50,000 cycles in fixed cover configurations, and 10,000 cycles for hinged cover variants, the CCM03 Series connectors are ideal for M2M applications.
The CCM03 Series smart card connectors are available in either six- or eight-contact variations, hinged or fixed cover designs, as well as pick-and-place and lead-free SMT soldering compatibility. The connectors have a spoon design that maximizes contact area, increasing the reliability and performance.
"Ideal for asset tracking, automotive e-call and tracking, signage, metering, vending machine, security, and remote monitoring applications, the CCM03 Series connector satisfies the design and application requirements of the M2M industry, where quality of detection is key," said Jean-Michel Bourin, business development director for C&K Components. "These rugged smart card connectors are easily integrated, offer extended lifespans, and deliver high performance."
The CCM03-3001 has an inlay deposit on the contact area, while the CCM03-3754 and 3013 models contain gold-plated contacts and detectable switch/blade functionality.
Providing a maximum card insertion force of 3N for fixed cover and 1N for hinged cover with a contact force ranging from 0.25N to 0.50N, the RoHS-compliant CCM03 Series has an operating temperature range of -40ºC to +85ºC.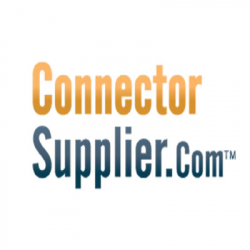 Latest posts by Connector Supplier
(see all)