Cinch Connectivity Solutions Celebrates 100 Years of Ingenuity
Cinch Connectivity Solutions, a Bel group company and a global leader in delivering reliable connectivity solutions, celebrates 100 years of ingenuity this year. In 1917, Arthur Kimbell, a 27-year-old civil engineer with a vision to revolutionize the automotive industry with the push-button window fastener, founded the Automobile and Engineering Company, which later became Cinch. Cinch will celebrate this milestone with employee and customer events throughout the year.
Cinch has advanced from the early days of fasteners and hangers being sold to a company just started by Henry Ford to taking flight in the first U.S. space program. Today, Cinch continues to be a premier supplier to many military, aerospace, and industrial companies. Cinch, headquartered in Lombard, Illinois, continues to invest significantly in research and development and employee growth as the company prepares for the next 100 years.
"The entire Cinch family is both humbled and pleased to be part of this history, and sincerely wants to thank the many Cinch employees that came before us," said Peter Bittner, president, Bel Connectivity Solutions. "With continued commitment and drive in innovation, Cinch looks forward to the next 100 years."
"Bel has been the leading provider of products in networking and telecommunications industries. Acquiring Cinch allowed Bel to penetrate the military and commercial aerospace markets and broaden customer relationships, thus making Bel a much stronger company today," said Dan Bernstein, Bel president and CEO. "I am honored to lead Cinch as we continue to grow our business and support our customers through the next 100 years."
Notable Milestones of Ingenuity:
1917: Founded in Chicago as Automobile and Engineering Company
1940s: Acquired Howard B. Jones Company, famous for "Jones Plugs"
1960s: Cinch began a relationship with Boeing, providing Omega Circular Connectors, which were used on the 727 aircraft
1970s: Cinch took flight with the Orbitor 101, which was launched from Edwards Air Force Base, CA, and employed DuraCon in the main engine's guidance controller
1980s: Provided mil-spec specialty connector and wire harnesses to major defense contractors (relationships that Cinch maintains today)
1988: Established operations in Reynosa, Mexico
1990s: Provided Z-axis compression contacts employed in the world's premier high-speed computer companies, including Cray, IBM, and SUN, and developed ModIce® enclosures, which are used in agriculture, construction, and transportation industries
2000s: Designed a fuel quantity indicating system (FQIS) for commercial aircraft manufacturers
2010: Acquired by Bel Fuse, Inc.
2012: Acquired Fibreco Limited, which added harsh environment optical products to the Cinch product portfolio
2013: Acquired Array Connector, adding cylindrical connectors, including: M26482, M5015, custom filtered, and miniature cylindrical connectors, as well as rectangular aerospace connectors, to the Cinch product portfolio
2014: Bel Fuse Inc. acquired Emerson Network Power Connectivity Solutions and merged it with Cinch Connectors, creating Cinch Connectivity Solutions
Today: Cinch is exceeding milestones with 80 patents, 10 global sales and manufacturing facilities, and 43 distribution channels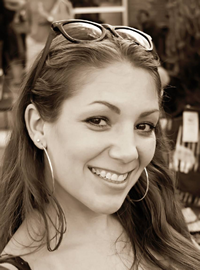 Latest posts by Christine Stieglitz
(see all)