Carlisle Interconnect Technologies Receives Award from Airbus
Carlisle Interconnect Technologies has received the electrical standard parts Supplier of the Year Award by Airbus.
Carlisle Interconnect Technologies (CarlisleIT) received the Supplier of the Year award at the 2023 Airbus electrical standard parts annual supplier event held in Toulouse, France. CarlisleIT received recognition jointly from Airbus for its robust commercial performance, high level of collaboration, strong project follow-up on new product introduction, operational performance, and willingness to go the extra mile. CarlisleIT was chosen as this year's recipient out of the 35 electrical standard parts suppliers. 
"It is an honor to receive the Supplier of the Year from Airbus, a well-respected, global leader in the aerospace industry," stated John Moritz, CarlisleIT vice president and general manager. "As an Airbus supplier, we realize the importance of reliably supplying the highest quality electrical components to help them deliver their mission. This award is a testament to our employees' global commitment to innovation and manufacturing excellence, and I am proud to accept it on their behalf." 
To learn more about Carlisle Interconnect Technologies, visit CarlisleIT.com.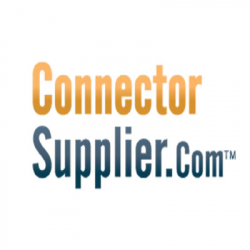 Latest posts by Connector Supplier
(see all)