AVX and Avnet Celebrate 50 Years of Success
AVX and Avnet Celebrate 50 Years of Success
AVX Corporation has become the first passives supplier to celebrate a 50-year channel milestone with Avnet Electronics Marketing Americas, a business region of Avnet Inc. The two companies celebrated with a commemorative dinner at EDS in Las Vegas, during which Avnet Electronics Marketing Americas President Ed Smith presented AVX Vice President of Sales Pete Venuto with a commemorative award in honor of the collaboration to successfully deliver innovative passive and interconnect products to customers worldwide.
"AVX is honored to be recognized as the first passives supplier to celebrate such a significant milestone with Avnet. Throughout the past half-century, our shared commitment to customer satisfaction and passion for bringing next-generation technologies to market has bolstered the relationship between AVX and Avnet, and has helped both companies provide a comprehensive catalog of products and solutions, coupled with outstanding customer service, to our joint customers across the globe," said Venuto.
"Celebrating 50 years of channel partnership with AVX represents our deep-seated mutual commitment to providing superior products and services to the entire electronics community," said Smith. "We are glad to have had the opportunity to come together at EDS to honor AVX as the first passive supplier to reach this milestone, and we look forward to many more years of mutual growth and success."
Both Avnet and the company that later became AVX originated in the nascent radio market of the 1920s, the former selling spare radio parts and the latter manufacturing crystal radio receivers. The two companies partnered in the 1960s and have been collaborative links in the global technology supply chain ever since.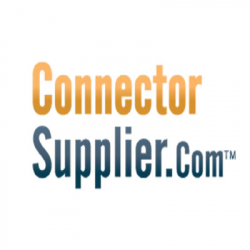 Latest posts by Connector Supplier
(see all)