Avnet Exec to Keynote at Next Generation Interlog 2013 Conference
Manufacturers face a variety of challenges when it comes to their aftermarket supply chain and how to improve basic customer service.
Lalit Wadhwa, senior vice president, global supply chain operations at Avnet Electronics Marketing, will address those issues as a keynote presenter during the upcoming Next Generation Interlog 2013 Conference. The Next Generation Interlog 2013 Conference will be held June 18-20, 2013, in San Diego.
The supply chain event focuses on aftermarket and service parts management. Within the field of "Variability, Flexibility, and Visibility in Your Aftermarket Supply Chain," Wadhwa will present a case study related to the high-tech industry addressing the customer problem statement and the need for a comprehensive global warranty service program, including advanced replacement programs and on-site repair capabilities, and leveraging segmentation, web tools, and physical infrastructure for agility and flexibility.
"Although Avnet is one of the world's largest distributors of electronic components and embedded systems, we continually strive to improve customer service while decreasing global service supply chain costs," said Wadhwa. "The heart of our business is our customers and they rely on our expertise and reputation to deliver solutions."
Wadhwa and his team are based in Phoenix, and they assist Avnet customers in seamlessly moving their supply chain from one region of the world to another, across multiple sites. He also ensures consistent supply chain business processes for global customers across Avnet's regions and provides customers with a consistent experience regardless of location.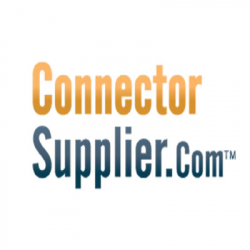 Latest posts by Connector Supplier
(see all)