Avnet Technology Solutions Debuts EMC VSPEX-Based Mobile Data Center Solution
Avnet Technology Solutions Debuts EMC VSPEX-Based Mobile Data Center Solution
Avnet Technology Solutions introduced the Avnet Mobile Data Center Solution for EMC VSPEX. Exclusively available through Avnet's US and Canadian partner community, this mobile data center solution leverages EMC VSPEX Proven Infrastructures to create private clouds. Channel partners' enterprise customers will benefit from the solution by being able to rapidly deploy data centers that have been "hardened" to operate in harsh environments to support business continuity, data center moves, disaster recovery, large-scale special events, and remote field locations.
"Because of our unique supplier relationships and configuration services, Avnet is streamlining the development and delivery of mobile data center solutions," said Greg Peterson, vice president and general manager for the EMC Solutions group, Avnet Technology Solutions, Americas. "Avnet's investment in developing this unique solution makes it easier for our partners to sell fully tested, fully validated solutions based on EMC VSPEX reference architecture. Our partners will be able to quickly meet specialized market requirements with the Avnet Mobile Data Center Solution for EMC VSPEX, whether their customer needs to set up a private cloud in a disaster zone after a hurricane strikes, on the frontline of a conflict, or in the back of a semi-truck."
Avnet has relationships with all EMC VSPEX Technology Alliance partners, and it holds more than 75 EMC sales and technical certifications. Avnet fully integrates the Avnet Mobile Data Center Solution for EMC VSPEX with EMC's VNX unified storage systems, industry-leading backup and recovery solutions from EMC Avamar, Data Domain, and NetWorker and technology from Brocade, Cisco, Elliptical Mobile Solutions, Metalogix, Microsoft, and VMware. Additionally, partners can brand this solution to increase their mindshare in customers' environments and further differentiate themselves competitively.
"Avnet is taking EMC VSPEX Proven Infrastructures and turning them into appliances that partners can offer to their customers today," said Bharat Badrinath, senior director, cloud solutions marketing, EMC. "We are impressed by Avnet's innovative approach of developing specialized solutions for the integrated systems market, which aligns perfectly with our strategy and vision for VSPEX. Avnet's unique supply chain and integration capabilities, coupled with its knowledgeable partner community, will further enhance and strengthen EMC's position as a technology leader."
Copyright (C) 2013 LexisNexis, a division of Reed Elsevier Inc. All Rights Reserved.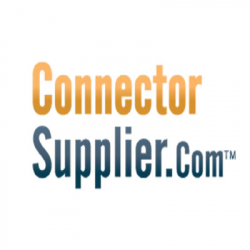 Latest posts by Connector Supplier
(see all)