Avnet Celebrates 40th Anniversary with Analog Devices
Avnet Celebrates 40th Anniversary with Analog Devices
For four decades, Avnet Electronics Marketing Americas, a business region of Avnet, and Analog Devices have played a fundamental role in delivering some of the biggest technological advancements that have deeply impacted every market sector, across every continent in the world. In 1973, the same year ADI introduced the industry's first CMOS digital-to-analog converter, Avnet entered its distribution agreement with ADI. That year new products helped drive a 50% increase in sales companywide, to a record $22 million.
"It is the sharing of the same values of innovation and customer service that has led to this longstanding, successful partnership between Avnet and ADI," said Ed Smith, president, Avnet Electronics Marketing Americas. "As technology continues to evolve, we're looking forward to the next 40 years of service to our customers, employees, and shareholders. We know that the best years for this partnership lie before us."
"Avnet EM and Analog Devices have received tremendous benefits from working together over these 40 years, and we look forward to developing an even stronger partnership in the years ahead. Analog Devices' products and solutions are easily accessible as a result of Avnet's supply chain services, technical support, and responsiveness to customers," said Phil Fraser, director of distribution for the Americas, Analog Devices.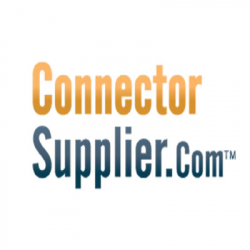 Latest posts by Connector Supplier
(see all)