Avnet Celebrates 25th Anniversary with Panasonic
Avnet Celebrates 25th Anniversary with Panasonic
Avnet Electronics Marketing Americas is celebrating its silver anniversary with Panasonic. In 1988, Avnet entered into an agreement with Panasonic to distribute its electronics components in the Americas, and the relationship is still going strong 25 years later.
Initially, Avnet began distributing products from Panasonic's large portfolio of standard and custom electronics components, including capacitors, resistors, inductors and filters, circuit protection, electromechanical, relays, sensors, connectors, semiconductors, and RF modules. Over the years, Avnet began integrating the components into state-of-the-art development kits to help designers integrate new technologies like Bluetooth, RF, and power modules into their applications.
"Over the past 25 years, Avnet and Panasonic have enabled designers to create thousands of electronic products," said Ed Smith, president of Avnet Electronics Marketing Americas. "I look forward to seeing that number grow, as we continue working together over the next quarter century."
"Avnet Electronics Marketing and Panasonic together share a commitment to the design engineer to deliver innovative and reliable components anytime, anywhere," said Dan Litts, senior vice president of Panasonic Industrial Devices Sales Company of America. "This partnership and commitment moving forward will ensure that designers receive the highest quality product combined with the best channel support in the industry."
Panasonic is one of the industry's largest suppliers of standard and custom electronic components. Its wide product offering, coupled with global manufacturing and sales capabilities, and a commitment to customer service, make Panasonic a preferred vendor to the world's most famous original equipment manufacturers of high-tech electronic products.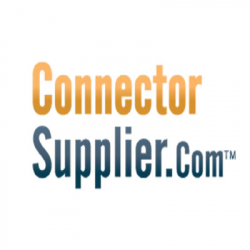 Latest posts by Connector Supplier
(see all)