Avnet Appoints Lynn Torrel to Lead Avnet Velocity
Avnet Appoints Lynn Torrel to Lead Avnet Velocity
Avnet Electronics Marketing announced that Lynn Torrel, senior vice president of global supply chain and strategic accounts, has assumed responsibility for Avnet Velocity. Avnet Velocity provides tailored solutions for technology companies who want to more easily manage the complexity of their supply chains. In this expanded role, Torrel will be responsible for growing Avnet's global supply chain services for direct market customers and suppliers who need more transparency, reliability, and responsiveness from their supply networks. Torrel is also responsible for Avnet United, the global business arm of Avnet Electronics Marketing, which provides best-in-class service to the world's largest contract manufacturers and original equipment manufacturers. She reports to Gerry Fay, global president of Avnet Electronics Marketing.
Avnet Velocity delivers globally available, rapidly scalable, customized supply chain solutions to the direct market for electronic components and equipment. By leveraging Avnet's vast supply chain experience and network, Avnet Velocity helps customers and suppliers increase collaboration and visibility within their global supply chain networks and improve the performance of their supply chains. Avnet Velocity also expands the company's presence into a portion of the electronics industry traditionally managed on a direct basis.
"As our customers demand greater improvements, reliability, and responsiveness from their supply chains, Lynn and her team will continue to ensure that Avnet Velocity provides best-in-class supply chain solutions," said Fay. "Lynn is an innovative leader whose commitment to customer satisfaction, technology expertise, and experience managing complex global customer requirements will enhance Avnet Velocity's ability to address our customers' specific supply chain needs quickly and efficiently."
Torrel brings 18 years of electronics industry expertise to her expanded role. She joined Avnet in 2001 with the company's acquisition of European semiconductor distributor EBV Elektronik. At Avnet, she has held increasingly progressive management roles, with responsibility for supply chain solutions development and implementation and global account management. Torrel holds an MBA from Arizona State University and received the 2010 W.P. Carey Student Leadership Award.
"The combination of Avnet Velocity's professional and managed services provides us with the ability to rapidly implement and operate complex supply chains," said Torrel. "My goal for Avnet Velocity is to further leverage Avnet's core expertise in managing the technology supply chain to support the unique needs of our customers. Because Avnet's systems are already electronically integrated with hundreds of technology manufacturers and customers, the Avnet Velocity team can reduce time to market for outsourced supply chain solutions and speed time to value."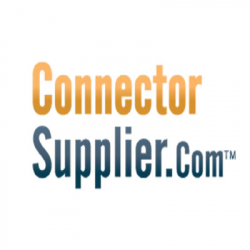 Latest posts by Connector Supplier
(see all)